For many years, we've managed to travel to a lot of cool places by taking advantages of a variety of travel points programs, the chief one being Aeroplan. But the times they are a-changin'. November will bring so many changes to Aeroplan that it essentially becomes a new program with new rules. Changes are both good and bad, so it is difficult to say that overall the new Aeroplan is better or worse than the old one. Just as we experienced with the old program, it all depends on how you use it.
Flights Based on Distance and Market Demand
A major change is that the number of points you need for a flight will depend on how far you travel. For example, long haul flights to anywhere within Canada and the continental United States previously cost 12,500 points one-way in economy, regardless of distance. Under the new system, North America (which now also includes Mexico, Central America, and the Caribbean) is divided into four distance segments – up to 500, 501-1,500, 1,501-2,750, and over 2,750 miles.
Each of those four segments has a range of points when flying on Air Canada. A flight up to 500 miles, for example, will cost between 6,000 and 10,000 points one-way in economy. At the other end of the scale, flights over 2,750 miles will cost between 17,500 and 25,000. That's because the other major change is that the points required will now depend on the cost of a ticket on the same flight. If you take a flight with lower demand and cheaper tickets, you'll pay less. Go when demand is high, you'll pay more – sometimes even more than is stated in the points range. All available seats on Air Canada flights will be up for grabs for booking with points, with the number of points required varying with market demand.
The world is divided into four zones – North America, South America, Atlantic (Europe, Africa, and western parts of Asia), and Pacific (Most of Asia, Australia, and the Pacific Islands). An array of separate mileage charts apply for travel within and between each zone.
Air Canada Versus Partner Airlines
As before, we can use Aeroplan to fly on Air Canada or several partner airlines. The big difference coming up is that the sliding scale of points applies only to flights on Air Canada. Flights on partner airlines (mostly members of the Star Alliance, such as Lufthansa, United, or Swiss Airlines) have a fixed number of points within each distance range. Say that you want to fly to Europe. North America to the Atlantic Region at a distance of 4,000 – 6,000 miles will cost between 40,000 and 70,000 points one-way in economy on Air Canada (yes, that does seem quite high), while flights on partner airlines will cost a straight 40,000 points. To encourage the use of Air Canada over other airlines, Aeroplan is imposing is an additional $39 fee if you book your flight with another airline.
While a partner airline may turn out to be cheaper, the number of seats available for points redemptions will be limited, whereas Air Canada promises that all seats on the plane are bookable on points. The trade-off for that convenience is that many of those seats may come at a hefty price.
Carrier Surcharge is Gone
The biggest positive change is the elimination of the notorious "carrier surcharge" – the most annoying irritant of the old Aeroplan. Unlike taxes and airport fees, the surcharge was simply a cash grab imposed for tickets on some airlines, including Air Canada. In many cases, the surcharge was so absurdly high that you were often better off simply buying a ticket.
For some international flights, we had the option of choosing non-surcharge airlines such as United, Avianca, Singapore Airlines, EVA, or Turkish Airlines. However, this wasn't always easy. Ironically, the best way to get value from Aeroplan was to avoid flying on Air Canada as much as possible. Fortunately, this will no longer be the case.
Most International Flights Getting More Expensive
The biggest negative change is that most long haul international flights will require more points, although there are a few exceptions. The way that we personally used Aeroplan in the past was mainly for long flights to places such as Africa, Asia, or South America, using airlines that didn't impose surcharges. When we compare the number of points we used for those flights to what it will cost in the future, everything is higher, often by a lot.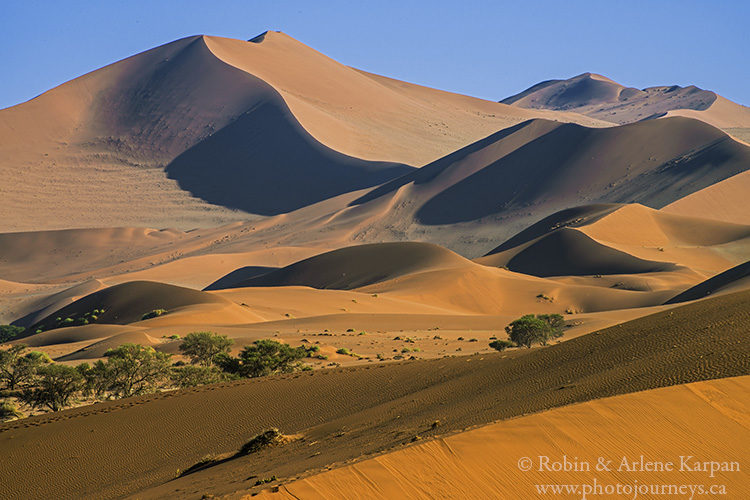 No More Free Stopover
Another benefit of the old system was that you could make a stopover along your route at no extra cost for return flights. We used the free stopover a lot over the years. On a trip to Vietnam, we arranged a stopover in Venice, Italy. On a trip to South Africa, we stopped for a few days in Taiwan on the way back. On our most recent international trip using Aeroplan, which was earlier this year just before the pandemic hit, we travelled to Colombia and were able to include a domestic flight in the country at no extra cost.
Now a stopover costs an additional 5,000 points, and stopovers are not allowed for travel within Canada or the United States. If there is a bit of a silver lining here, it's that you can now do a stopover on a one-way international flight. So for a return flight, you can arrange a stopover in each direction since everything in the new system is based on one-way flights. The two stopovers will cost an additional 10,000 points, but at least it's possible to do. Quite a change from a few years ago when two free stopovers were allowed.
Some Improvements for Shorter Flights
Thanks to the pandemic, long haul flights are not top of mind these days, with more people travelling closer to home. Fortunately, those shorter flights offer the best value in the new program. For example, Saskatoon to Toronto was previously 12,500 points one-way but will now be in the 10,000 – 15,000 range. Calgary to Vancouver was 7,500 points one-way, but will be in the 6,000 – 10,000 range. So if we can get flights at the low end of the points range, it will be a saving over the old system. Travellers benefiting most will be those who have the flexibility to travel at times when demand and prices are lower.
There are some savings for shorter international flights within the new North America zone, such as many Canadian cities to parts of Mexico. Previously, Mexico was not considered part of North America, with Canada to Mexico priced at 17,500 points one-way. Depending on the routing, many flights to Mexico will now fall into the 12,500 – 17,500 points range, making some flights cheaper. How easy it will be to actually get flights at the low end of the price range remains to be seen.
Should You Book Before November 8, 2020?
The new Aeroplan comes into effect on November 8, 2020 so it is still possible to make bookings under the old system before then if you have a trip in mind that makes more sense under the old rules. You can book an Aeroplan flight up to 356 days in advance. But should you do this? If these were "normal" times, the answer would be a definite "yes" because there are certainly many redemptions that will have significant price increases.
Unfortunately, there is nothing normal about the times we're living in, thanks to the pandemic, making it extremely difficult to plan ahead. For example, one of our favourite past Aeroplan uses was flying from Canada to South Africa for 100,000 points return, often with a free stopover. That will be going up by a whopping 40%, with stopovers costing extra. While it is tempting to lock in the old rate by making a booking now, there is no way to know if it will be safe or even possible to travel to that part of the world — or to any other part of the world for that matter — over the next year.
Are you a traveller who is thinking of staying in Canada over the next while? If so, you should know that some domestic flights will be getting pricier. Since reward flights will be based on distance, some longer flights such as from the west coast to the east coast will be more expensive. Even more significant is that stopovers within Canada will no longer be allowed. Currently, you can travel from anywhere in western Canada to St. John's, Newfoundland, and make a free stopover for 25,000 points return. That won't be possible under the new rules. But as we've seen recently, the Covid situation in different parts of the country changes almost daily, so even booking domestic flights comes with uncertainties. Back to our Newfoundland example — we don't know how long the "Atlantic Bubble" will be in effect, with restrictions on travellers coming from outside the Atlantic provinces.
There is no easy answer as to whether or not you should book now to lock in the old prices. If you are considering booking, be sure that you're clear on the policies for cancellations or making changes. If you make a booking now and want to make changes down the road, your plans will be subject to the new rules and prices; things can get complicated.
Get More Details
These are only a few of the many changes that stood out for us. For a more complete look at the new Aeroplan, see the Air Canada website (another change is that Aeroplan will become part of the Air Canada site instead of having its own stand-alone website). As expected, Air Canada is touting all of the changes as "improvements".
For a more balanced look, consult some websites specializing in the points game. A useful one we often consult is Prince of Travel who has done several postings on the new Aeroplan. Check the detailed analysis of what's good and what's not, and how to best take advantage of it.
SUBSCRIBE to Photojourneys below
Feel free to PIN this article on Aeroplan changes