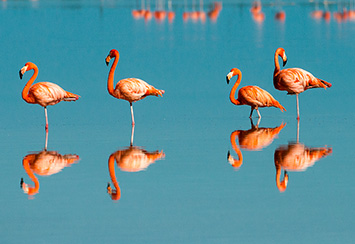 Last Updated on November 28, 2020

If you're visiting Mexico's Yucatan Peninsula and want to see some of the area's wildlife, it's hard to beat a trip to Rio Lagartos. The sleepy fishing village lies roughly half way along the peninsula's northern shore, straight north of Valladolid. It borders the Ria Lagartos Biosphere Reserve, a sprawling mangrove-lined estuary with phenomenal bird life. The biggest draw is flamingos. Yucatan has an estimated 40,000 of the dazzling pink birds, and this is one of their favourite hangouts. Local tour operators offer boat trips through the estuary, plus several fishermen run trips as a sideline.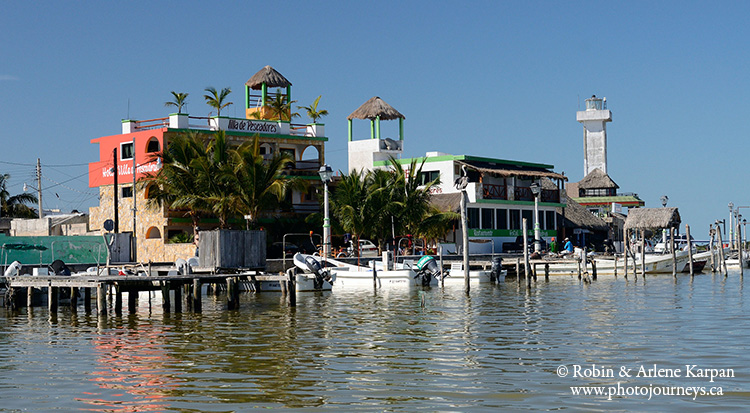 We headed out early one morning just after sunrise and immediately started seeing some of the reserve's nearly 400 species: anhingas, black hawks, egrets and stilts. White pelicans wintering here may well be the same ones that we see in Western Canada in the summer. We've never seen so many great blue herons. They were so common that we soon stopped photographing them unless they were doing something unusual. A nice find was rare bare-throated tiger herons, large birds with long thick necks adorned with tiger-like stripes.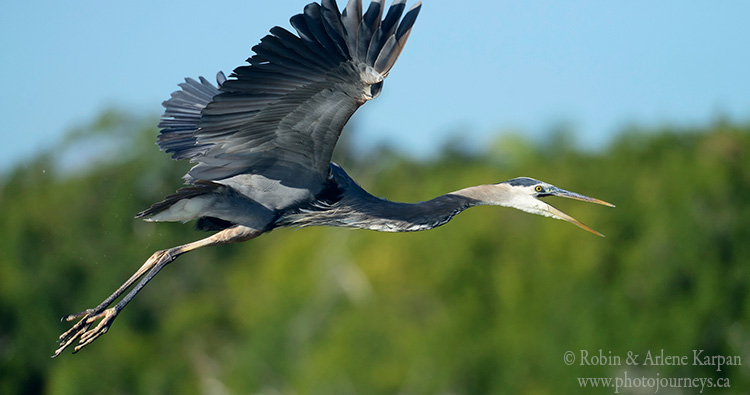 Farther into the estuary, splashes of bright coral pink stood out from the turquoise water and brilliant white shoreline. Flamingos were all around, some in small groups feeding on brine shrimp in the shallow brackish water. While it wasn't the prime season for flamingos during our January visit, we still saw plenty of birds. Generally, they disperse in midwinter and then congregate here in April in huge numbers as they launch into elaborate mating displays. Fortunately, we watched some doing a practice run. The group gathered tightly together and then marched in unison, their upstretched heads quickly jerking from one side to the other in a kind of flamingo tango. Then suddenly the whole group stopped, turned around and strutted in the other direction.

First thing in the morning is the prime time to be out, both for finding birds and definitely for photography. Some tour operators run day trips to Rio Lagartos from the Cancun area or Merida, but this means being out in the middle of the day, which is not ideal. The best is to stay in Rio Lagartos and arrange to head out at dawn. Getting to Rio Lagartos by bus from Cancun is fairly straightforward. Take a bus to Tizimin (about half way between Valladolid and Rio Lagartos), then another to Rio Lagartos. Alternatively, take a bus to Valladolid then head to Tizimin and Rio Lagartos from there. Allow four hours or so, depending on bus connections.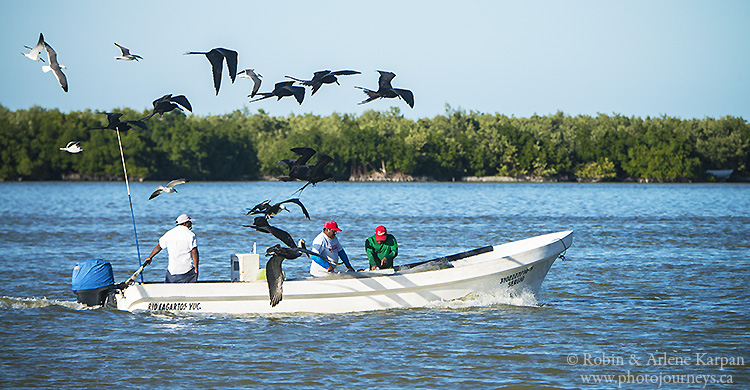 For avid photographers, keep in mind that most shooting will be from the boat, so take whatever long lens that you are most comfortable hand-holding. It's possible to land in a few places along the sandy beach, so a tripod is handy to steady a long lens in case a group of flamingos or other birds are nearby.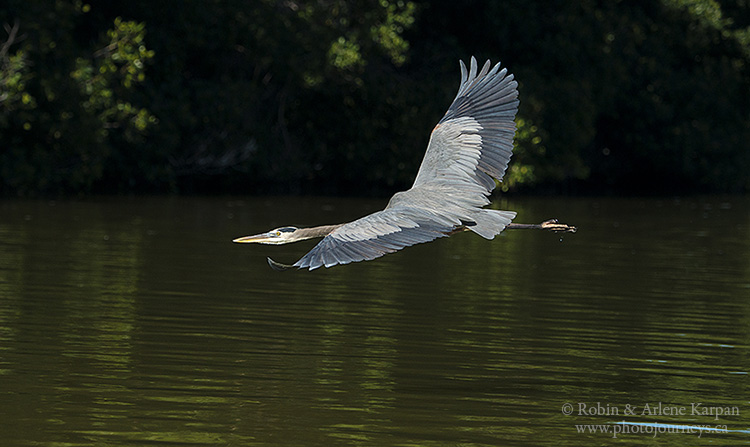 SUBSCRIBE to Photojourneys below
Feel free to PIN this article on Rio Lagartos, Mexico