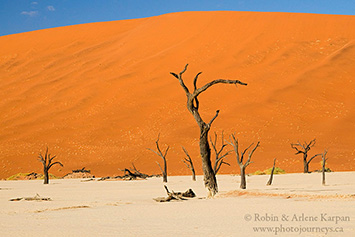 Last Updated on November 12, 2019
When we think about places with magical landscapes, Namibia always springs to mind. For a photographer, a visit there is like dying and going to heaven. Some of the scenes are almost unreal, especially the colours. When we looked at photographs before our first trip to Namibia, we kept asking – are those colours for real, or are people just getting too carried away with Photoshop? Once there, it was exhilarating to find that they are indeed for real – orange sand that turns a kaleidoscope of shades with the direction of the sun, or mountains with tinges of fire-engine red. It is one of those rare places that more than lives up to the hype.
Our experience with Namibia, so far at least, has been limited to the south, in places such as the sand dunes of Namib-Naukluft National Park, and the intriguing quiver tree forests. We are excited to be making another trip to Namibia shortly, returning to the sand dunes (the largest in the world) for more photography, plus exploring other parts of the country that will be new to us. So be sure to subscribe for more photos and stories of our adventures in this fascinating country.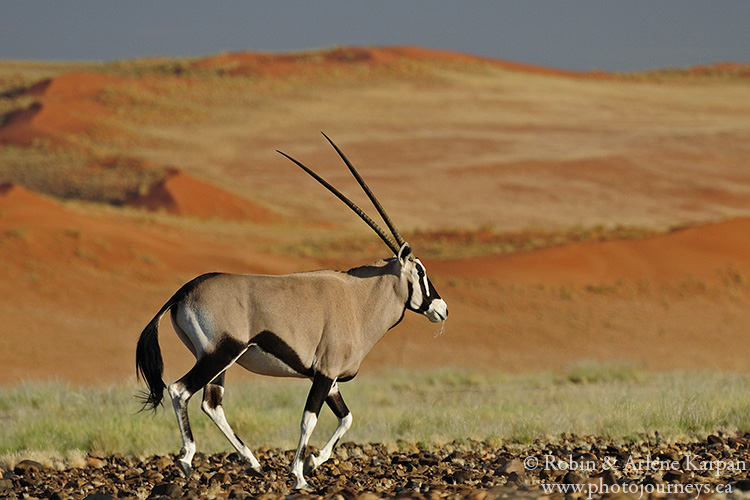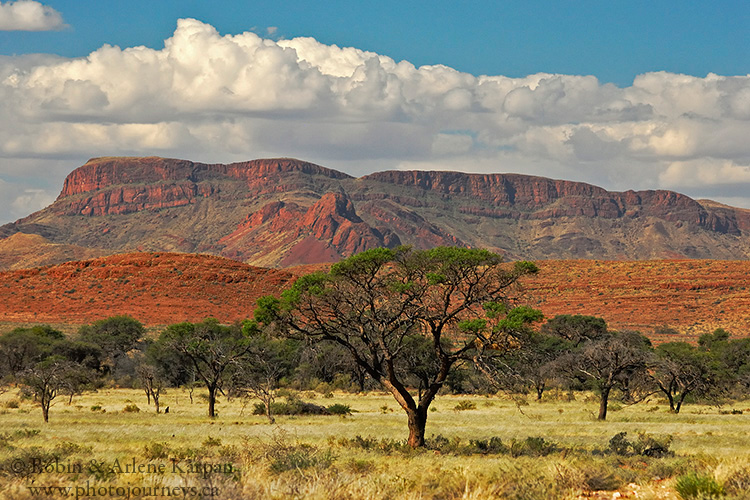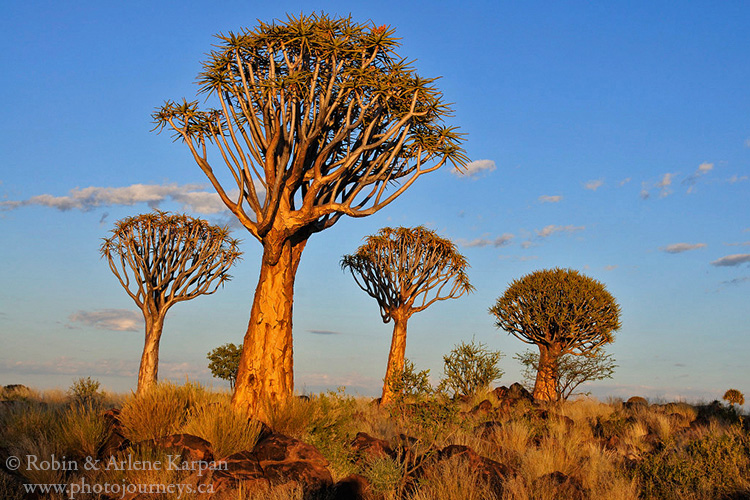 SUBSCRIBE to Photojourneys below
Feel free to PIN this article