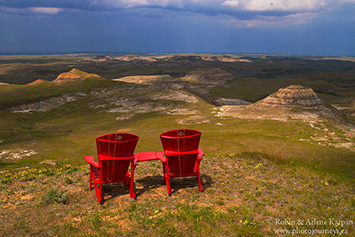 Saskatchewan's Grasslands National Park is a rare place that has all the top features we look for in a travel destination – highly photogenic wild landscapes, plenty of wildlife, and no crowds. The park preserves one of the largest tracts of natural grasslands left in North America. The ruggedness of the landscape is the main reason that it escaped settlers' plows, leaving us with extraordinary landforms in their natural state. This habitat provides a haven for prairie wildlife – a home where the buffalo roam and the deer and the antelope play – plus a surprising array of endangered species, a few of which occur nowhere else in Canada.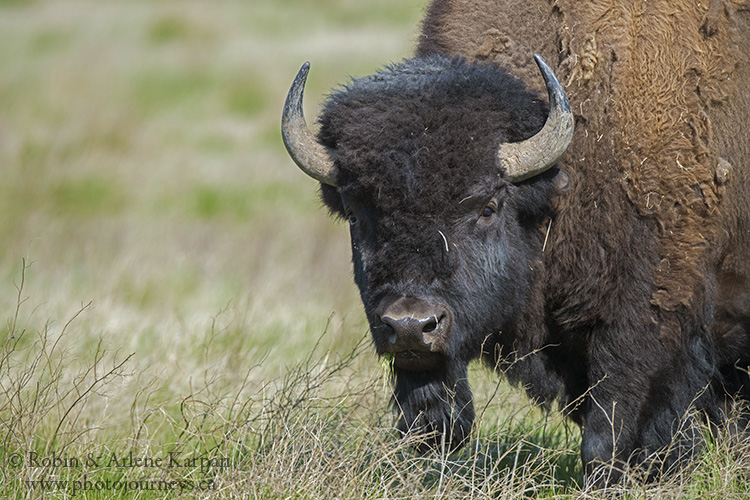 Stretched along Saskatchewan's southern border, the park consists of two blocks. The West Block is dominated by the broad Frenchman River Valley, with coulees, buttes, and grand views in every direction. This part of the park has more roads and hiking trails, and is generally more productive for wildlife photography. A nicely situated campground in the wilderness makes it convenient to be out and about in early morning or late evening when the light is prime and critters are more likely to be active. The lack of light pollution makes it ideal for enjoying and photographing the night sky. Indeed, this is one of the largest Dark Sky Preserves in Canada.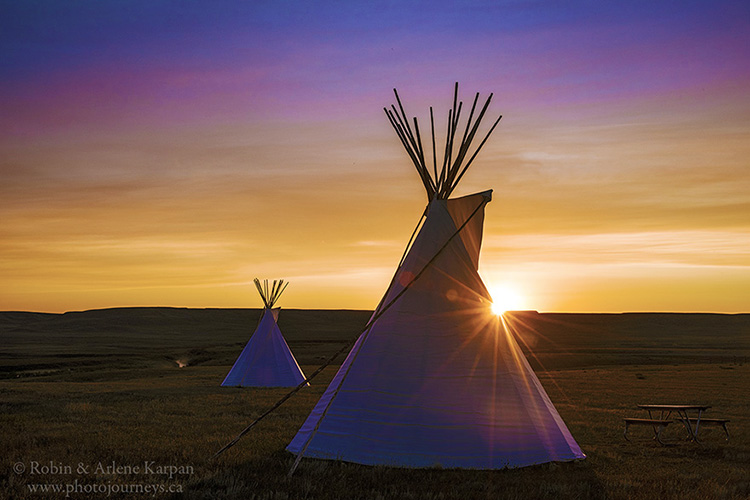 The East Block is even more remote, with the highlight being the wildly beautiful Killdeer Badlands. The viewpoint over the badlands is our favourite part of the park. We look down over a magical land of isolated buttes, weathered outcroppings, eroded gullies, steep hillsides, hoodoos, and wooded coulees. This spot is equally impressive for both sunrise and sunset, and it is only a short drive away from Rock Creek Campground. Hiking into the valley and through the hills opens up even more possibilities.
A large herd of bison wanders the West Block, plus pronghorn, mule deer, white-tailed deer, coyotes, foxes, and grassland birds. A few of the bird rarities include ferruginous hawks, loggerhead shrikes, long-billed curlews, and burrowing owls. This is one of few places in Saskatchewan to find the prairie rattlesnake, and the only place in Canada to find black-tailed prairie dogs and black-footed ferrets. Here's a small sample of our favourite images to give you a taste of this special place: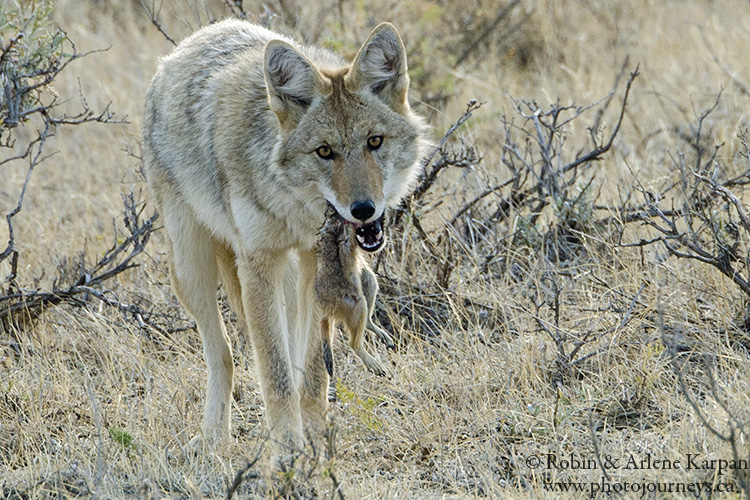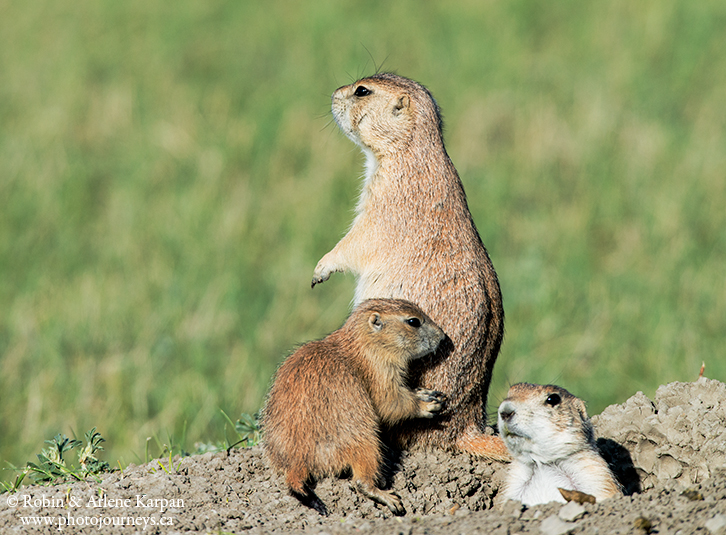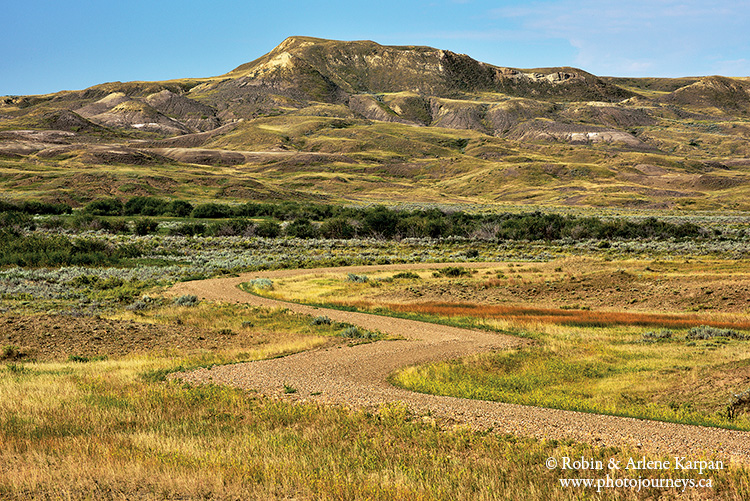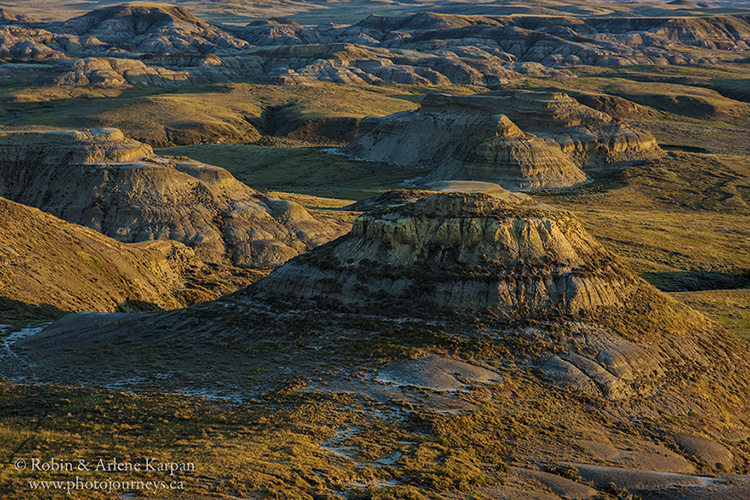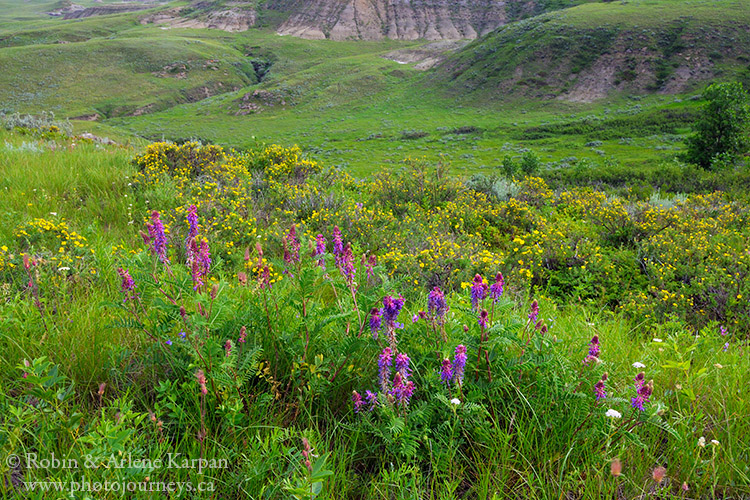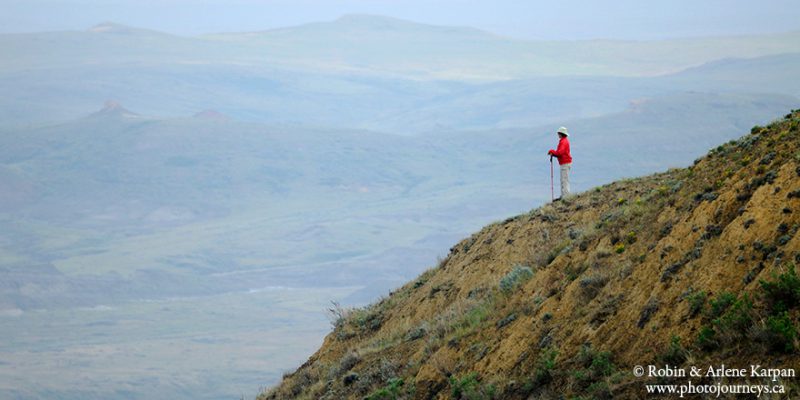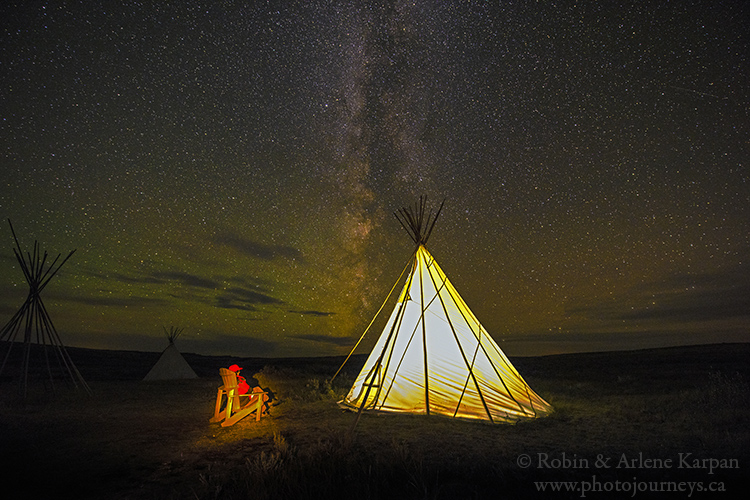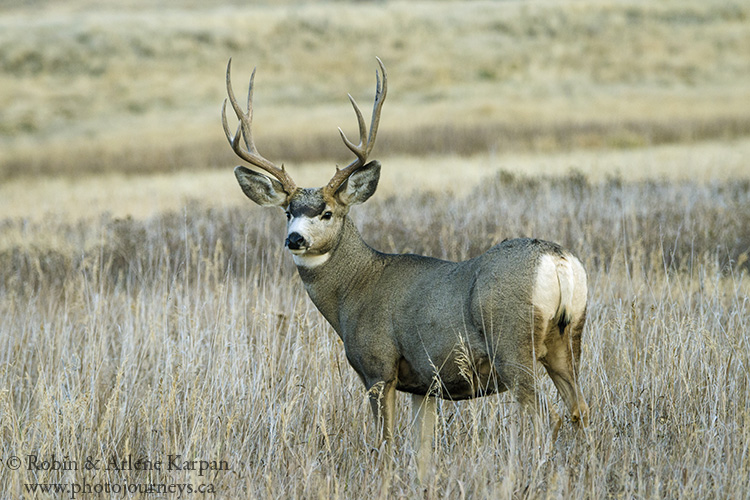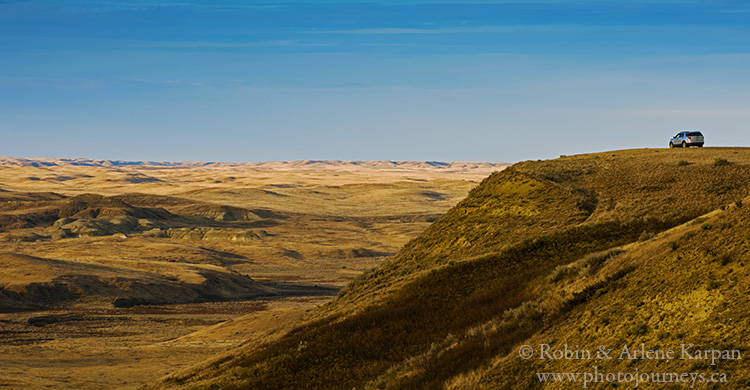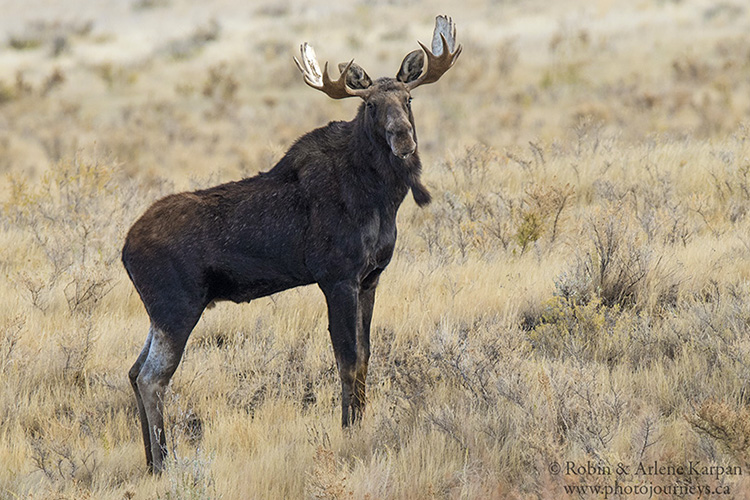 Grasslands National Park features prominently in some of our books, including the Great Saskatchewan Bucket List and Photographer's Guide to Saskatchewan. Our book Saskatchewan's Best Scenic Drives, has a major chapter on driving routes in the park.
For more ideas on travel in the region, check out the website for the Tourism Saskatchewan as well as Parks Canada.
SUBSCRIBE to Photojourneys below
Feel free to PIN this article on Grasslands National Park