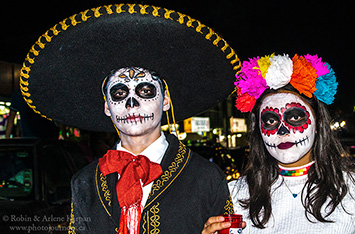 Last Updated on November 1, 2022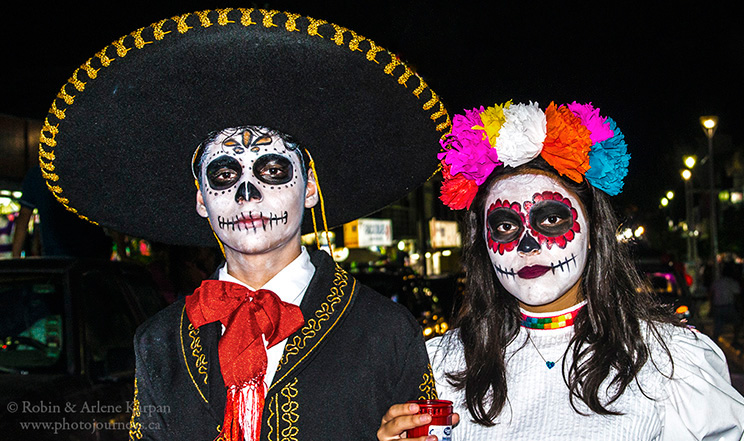 Travelling in Mexico at this time of year brings an added bonus with Day of the Dead celebrations, where honouring the dead melds with scary faces, skeleton costumes, parades, music, and plenty of colour. It coincides with Catholic observances of All Saints Day (Nov 1) and All Souls Day (Nov 2) but also has aspects rooted in pre-Hispanic indigenous beliefs. Despite the preoccupation with death, it is very much an upbeat rather than a sombre affair.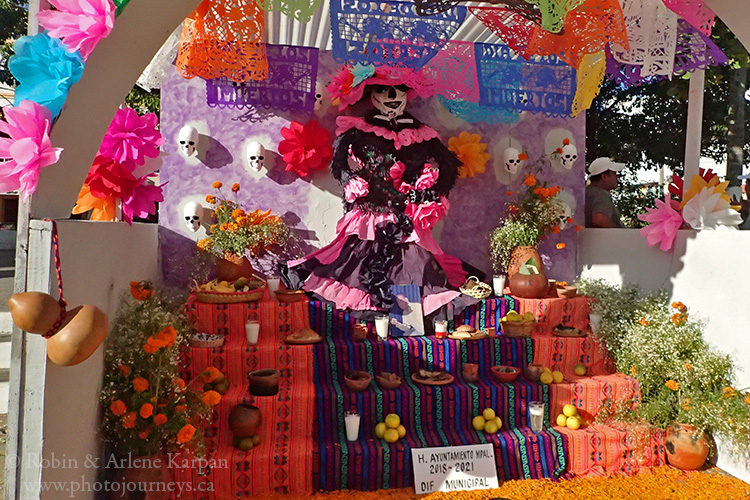 Ancient Traditions
The Day of the Dead is thought to have originated with rituals to honour the dead and communicate with their souls in ancient Mesoamerica (Mexico and northern Central America). Then during Spanish colonialism, the practices became integrated with the Catholic holidays at this time of year.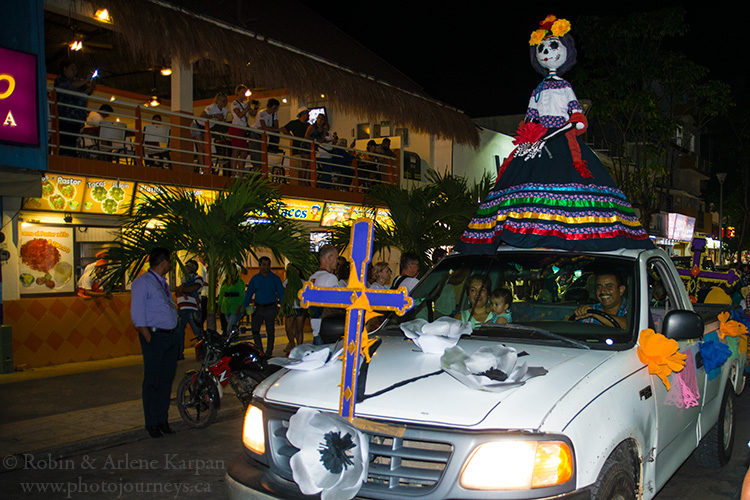 Sometimes festivities get underway on the evening of Oct 31, so the Day of the Dead is often more than just one day. There are many variations in different parts of the country, with communities in the south generally having more traditional or elaborate celebrations.
The holiday is also observed in other Latin American countries, under different names. In parts of Guatemala, for example, they put their own special spin on things by flying kites in the graveyard to communicate with spirits, then have a big kite festival. (see our post on the Kite Festival of Sumpongo).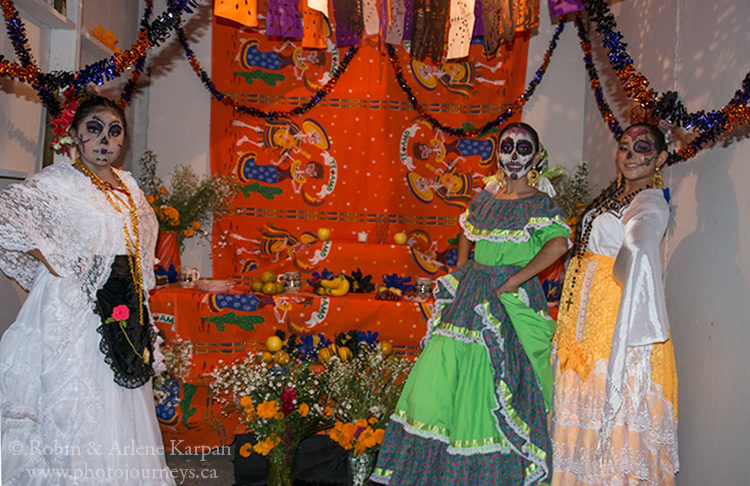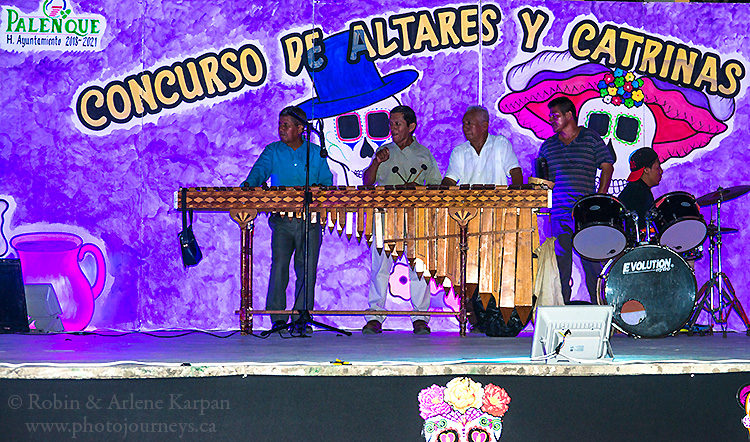 It was a happy coincidence being in the small city of Palenque in Chiapas, Mexico's southernmost state, near the end of October when Day of the Dead celebrations were already underway. The centre square was decked out in decorations, a music stage, temporary altars, and plenty of marigold flower blossoms – the traditional flower of the dead. Next to the stage stood a large statue of La Catrina – the traditional skeleton lady with the fancy hat and enormous blackened eyes that's an integral part of the celebration.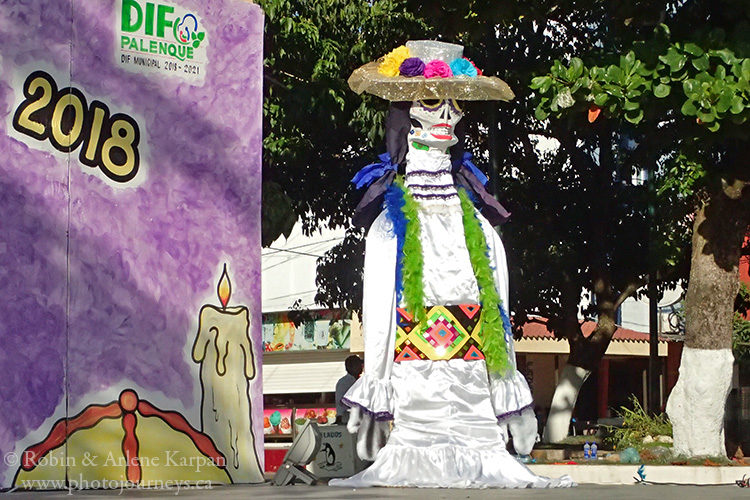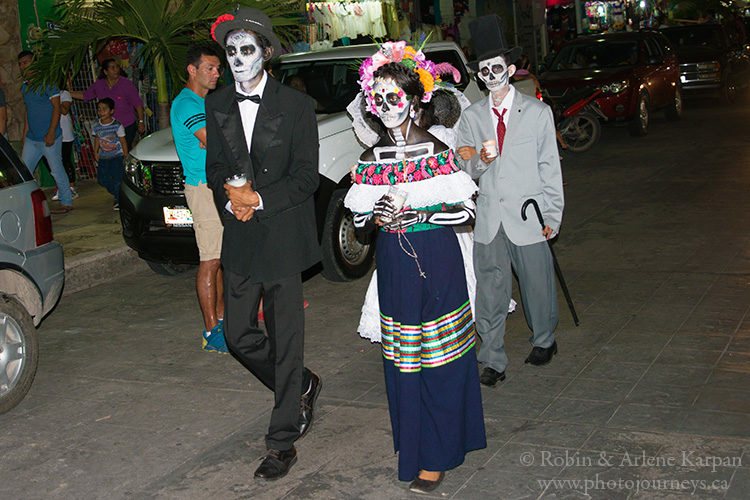 Evening Parade To the Centre Square
The highlight was the evening parade, which followed a long route down the main street to the centre square. Floats with elaborate themes alternated with decorated cars playing loud music. Most parade-goers were children's dance groups, and there were a lot of them. Many represented their schools and came from other states including Veracruz, Jalisco, and Yucatan.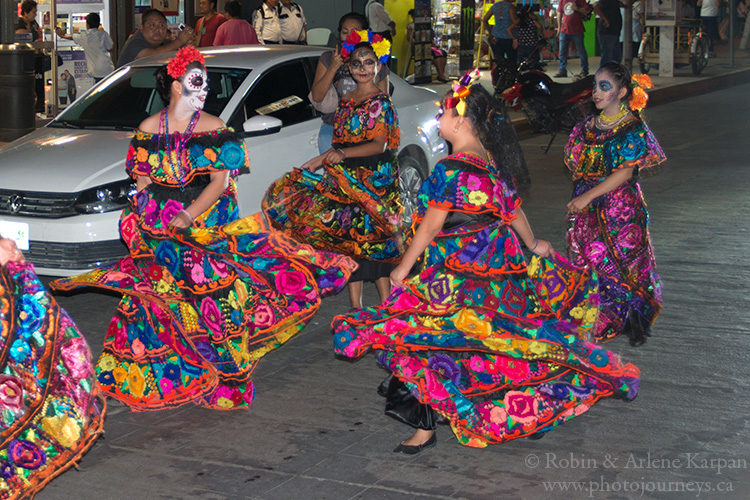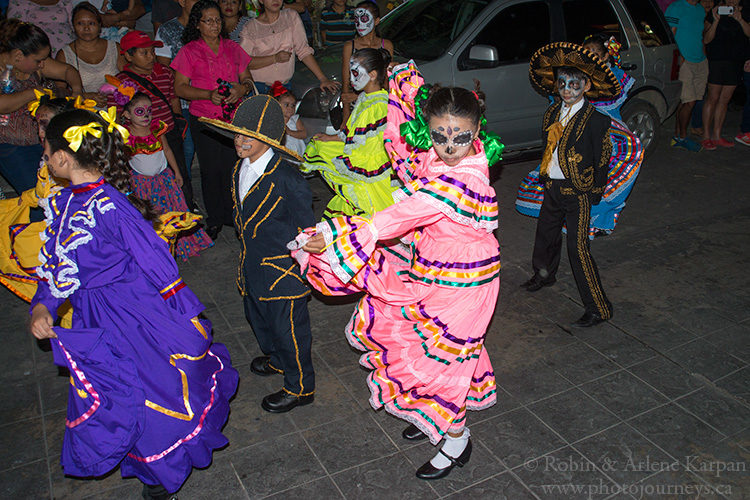 Most wore traditional folkloric dance outfits, but a special twist was that most also had faces painted in Day of the Dead motifs – elegant but with a scary face. The parade moved slowly and often stopped for several minutes so that the kids could perform their dance moves. While they showed a lot of enthusiasm, the smaller kids wore down as the evening went on.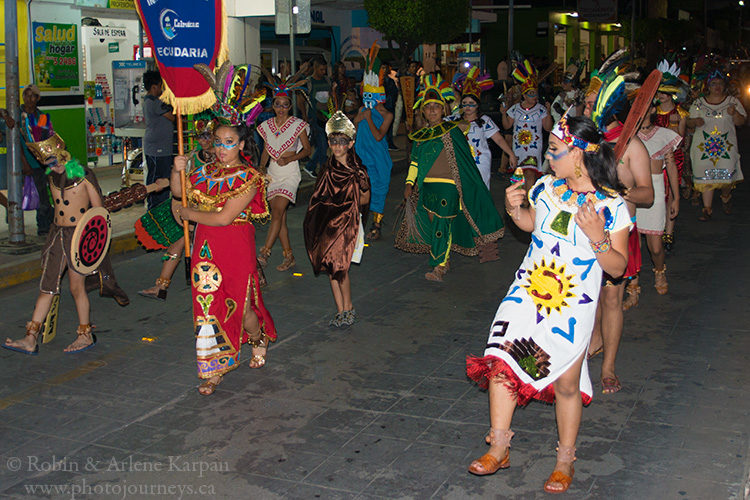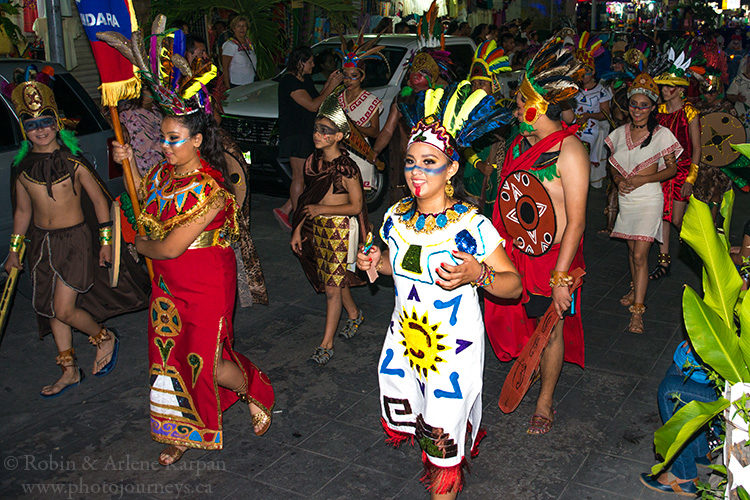 The Day of the Dead ranks among Mexico's most celebrated events. Indeed, it is significant enough that UNESCO even added it to its Representative List of the Intangible Cultural Heritage of Humanity.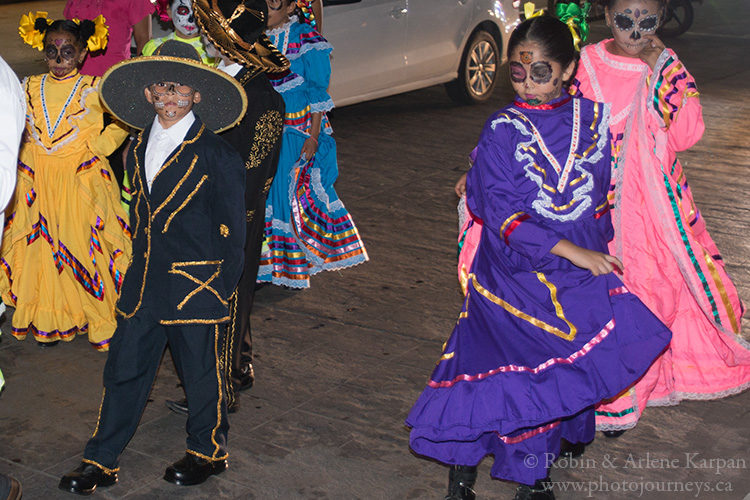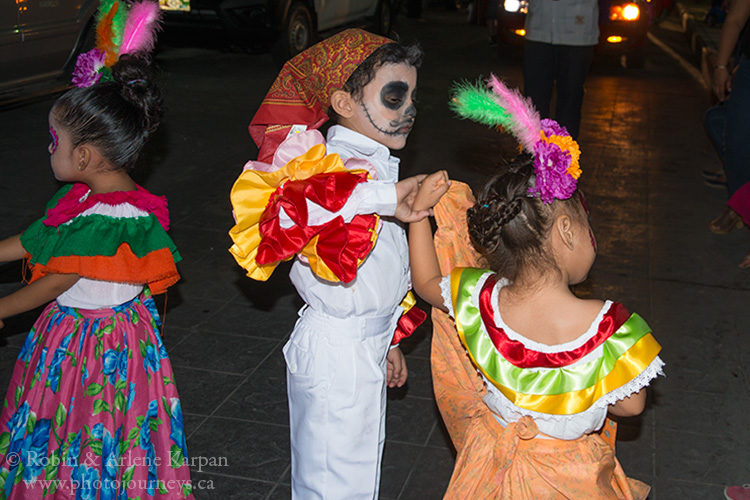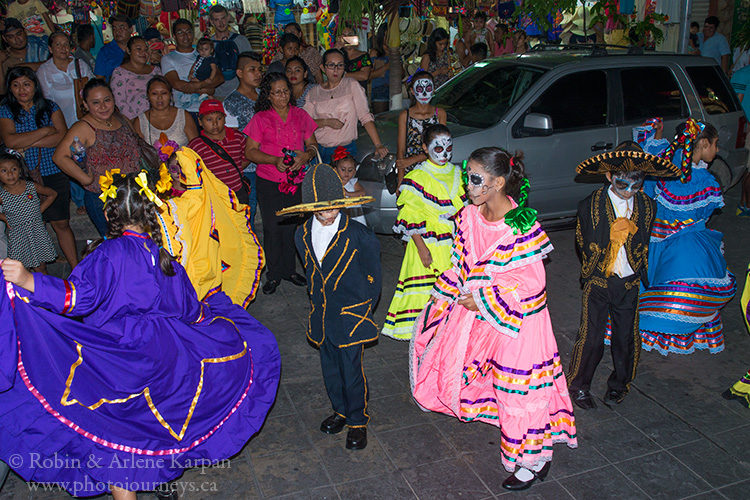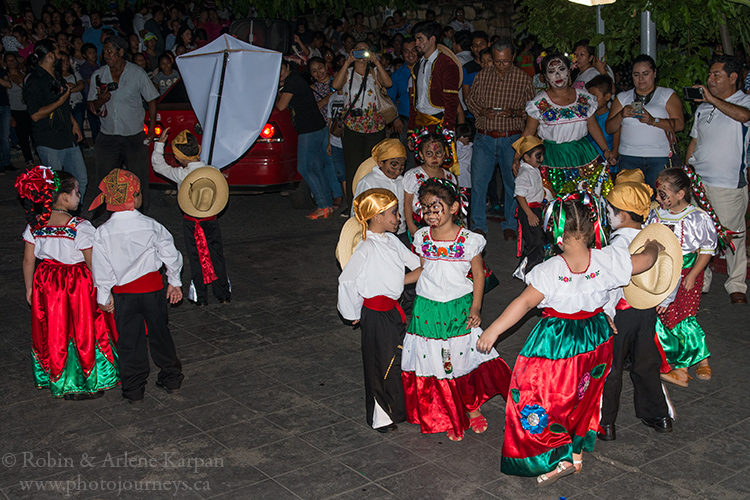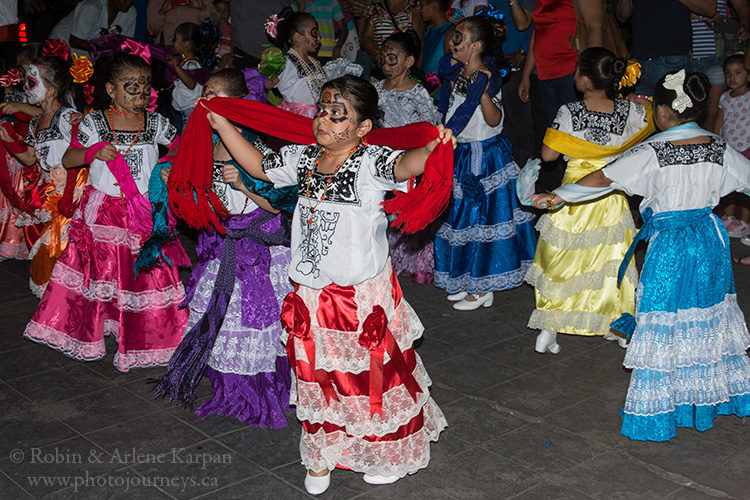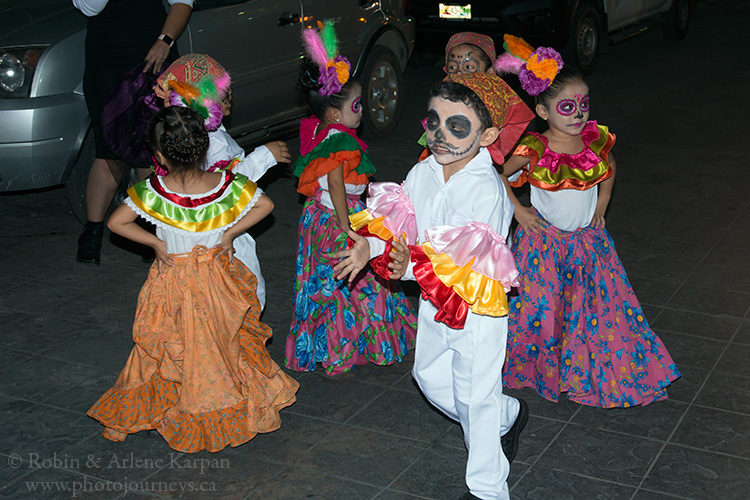 SUBSCRIBE to Photojourneys below
Feel free to PIN this article