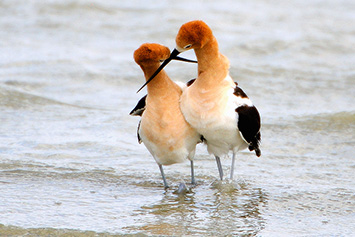 Spring is our favourite time of year to visit the Chaplin area along Hwy #1 roughly halfway between Moose Jaw and Swift Current, Saskatchewan.
Chaplin Lake is part of a larger wetland complex including nearby Reed Lake and Old Wives Lake, which has been designated a wetland of Hemispheric Significance by the Western Hemisphere Shorebird Reserve Network. The tasty buffet served up on Chaplin's shores makes this "the" stopover for hundreds of thousands of shorebirds on epic journeys from wintering grounds as far south as South America to as far as the high Arctic where many nest.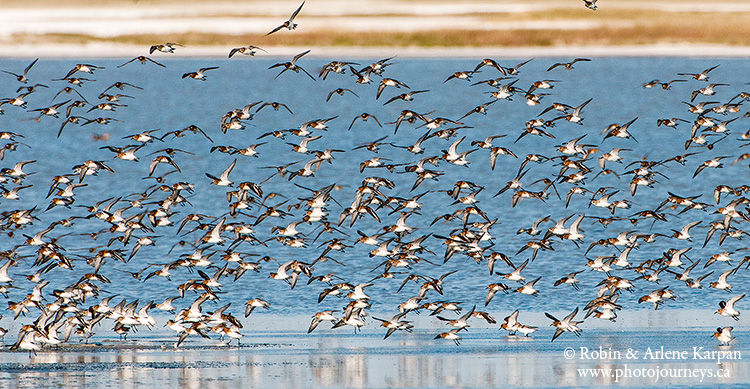 Astounding numbers of birds stop here between late April and early June. More than 30 migrating shorebird species include dowitchers, ruddy turnstone, red-necked phalaropes, red knots, black-bellied plovers, and various sandpipers. It has been estimated that around half of the world's sanderlings come to refuel on their way to the Arctic. Large flocks dart around in unison, abruptly changing direction with choreographed precision. They are so densely grouped that you wonder why they don't run into each other.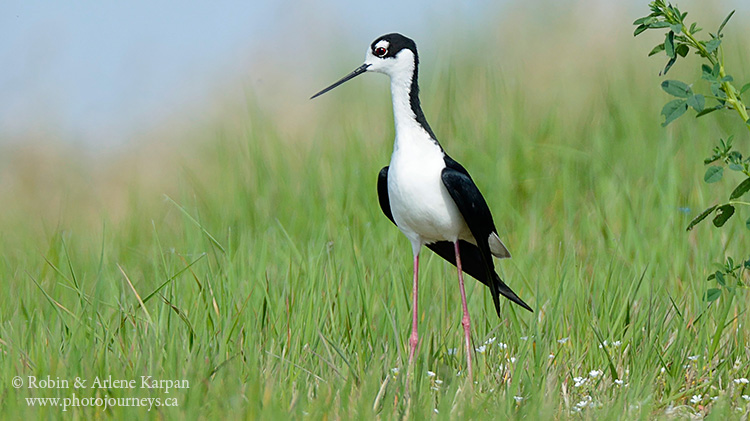 In addition to migrants, this is also a prime spot for resident shorebirds, such as colourful American avocets, marbled godwits, Wilson's phalaropes, or rare and endangered piping plovers. The entire area is a bird bonanza, with a good chance of finding less common species such as black-necked stilts or white-faced ibis.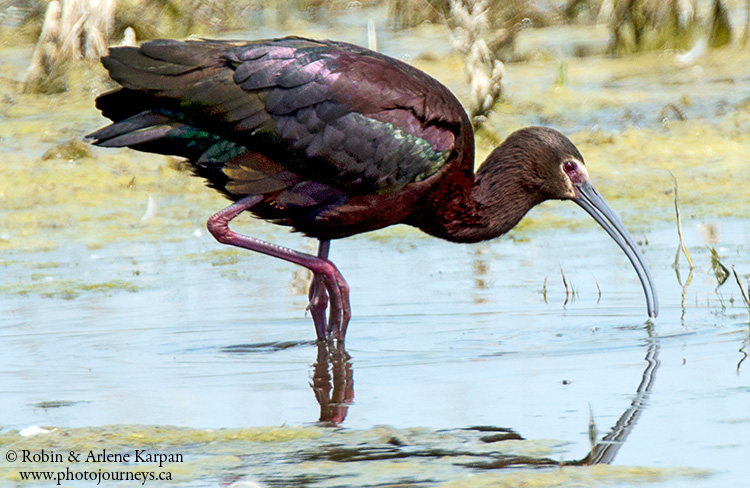 Our books Photographer's Guide to Saskatchewan, and Saskatchewan's Best Scenic Drives have chapters on bird photography in the Chaplin area.