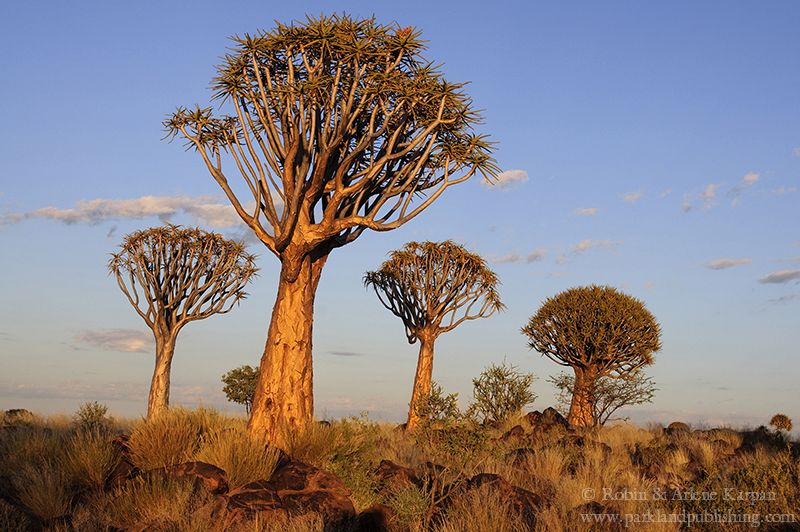 Last Updated on January 24, 2021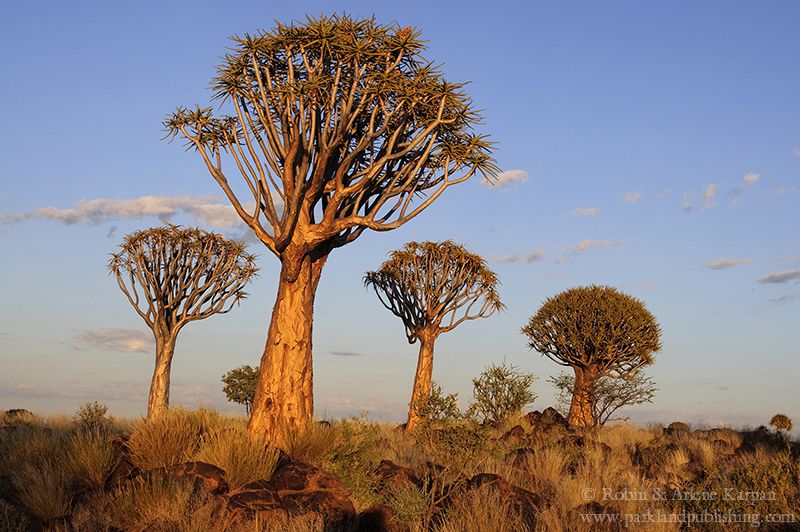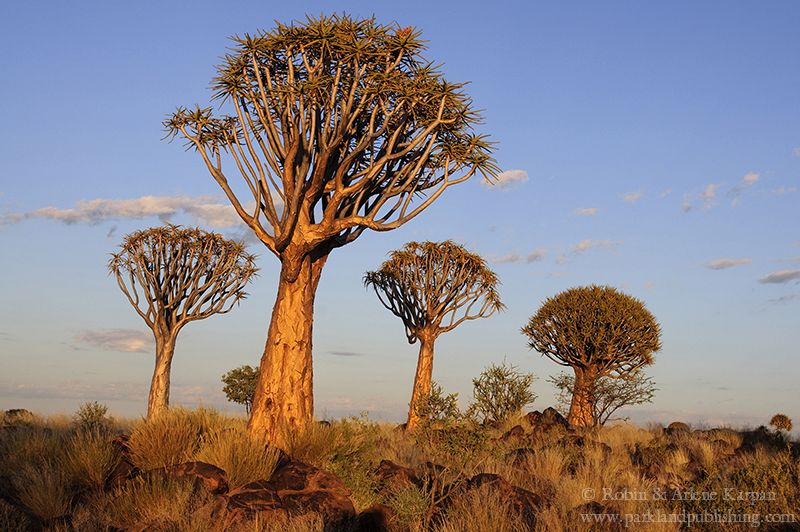 Strangely, one of the world's most striking and photogenic trees isn't even a real tree. The Quiver Tree, growing up to nine metres tall, with a straight barrel-like trunk and a rounded crown of forked branches, is actually a huge aloe plant. The name came from San Bushmen who hollowed out its branches to make quivers for their arrows.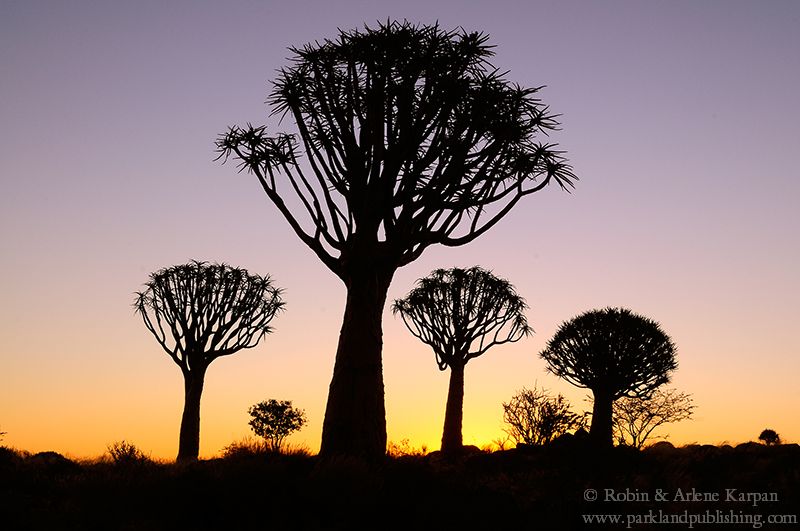 This unique plant has a limited range, found only in Namibia and the far northwestern part of South Africa. We would the see the odd tree here and there during our travels, but they weren't plentiful. The one place where we found several together is the Quiver Tree Forest, 13 km northeast of Keetmanskoop in southern Namibia. The protected nature reserve is situated in a farm, which as a sideline, operates a restcamp with accommodation and a campground. We stayed in the campground, which proved to be the ideal place for photography because the sites are immediately next to the quiver trees. We could photograph both sunset and sunrise without ever leaving the campground.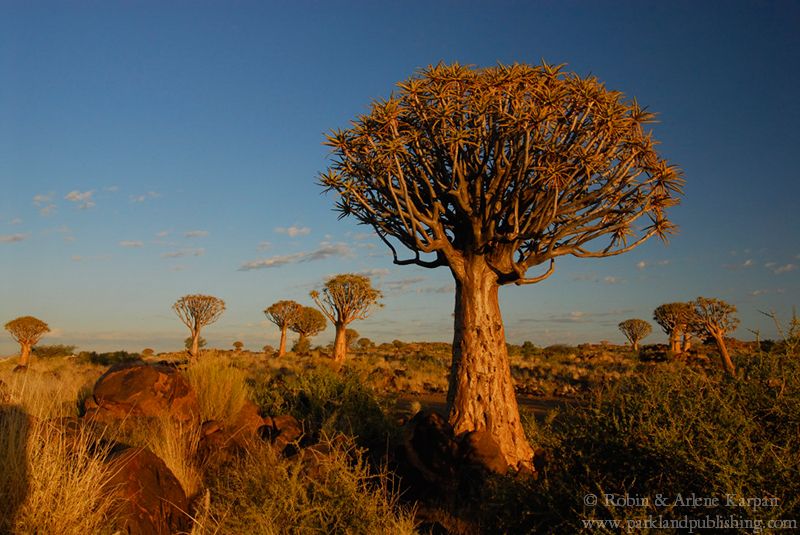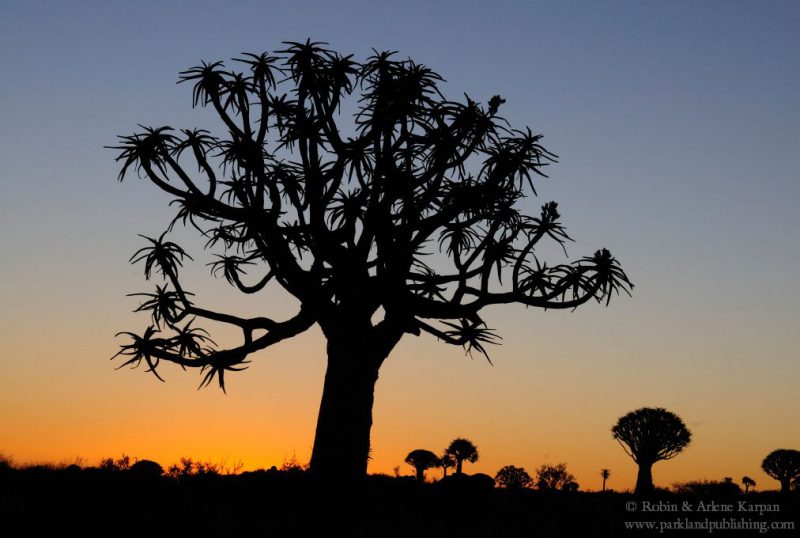 Feel Free to PIN this article