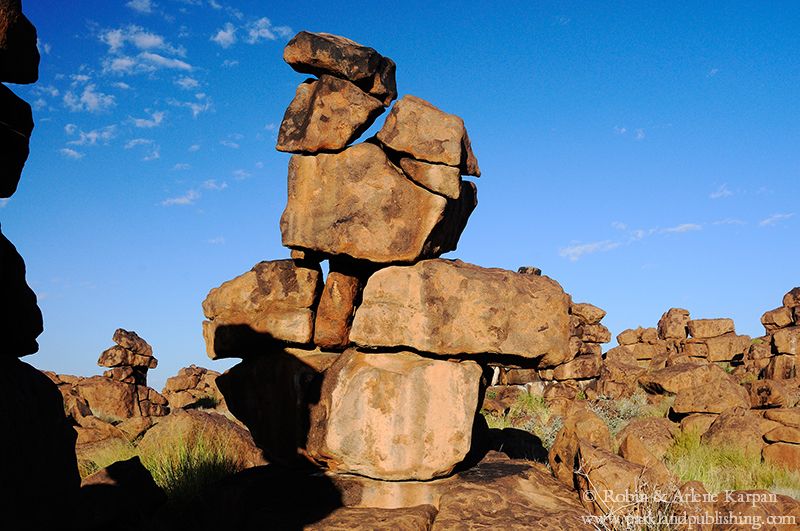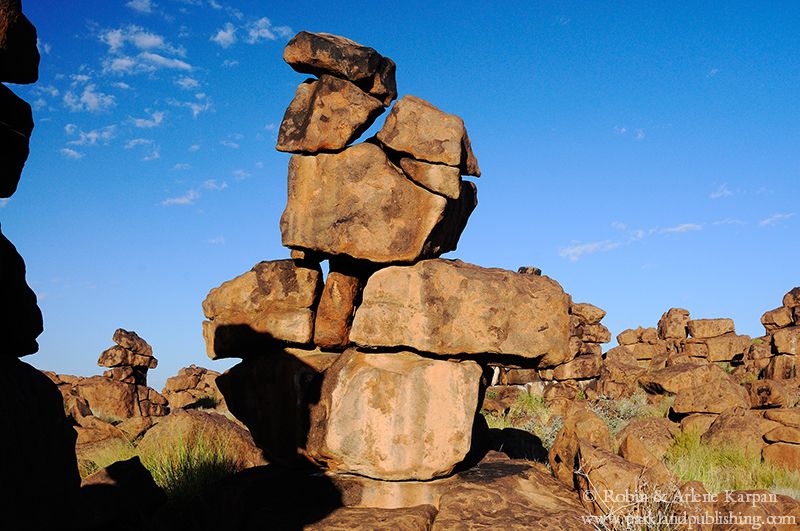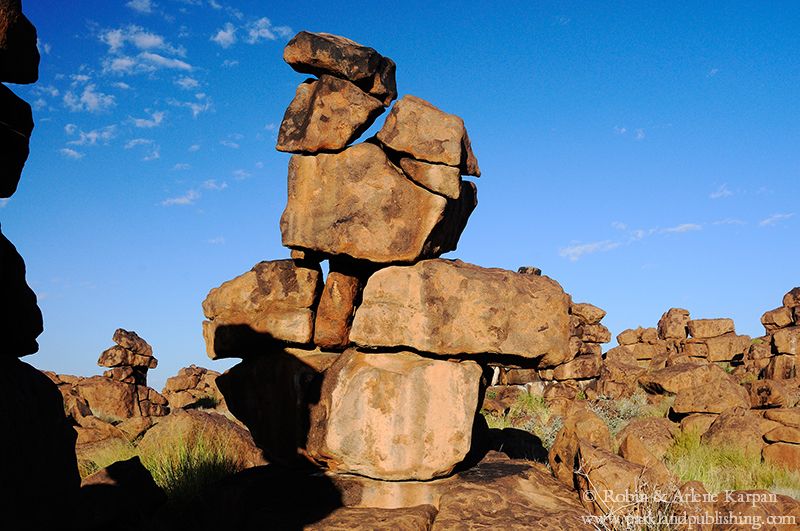 If you visit Namibia's Quiver Tree Forest (previous posting), you actually get a two-for-one special. A short drive down the road brings you to the other-worldly and equally photogenic Giant's Playground, located on land owned by the same farm that has the quiver trees.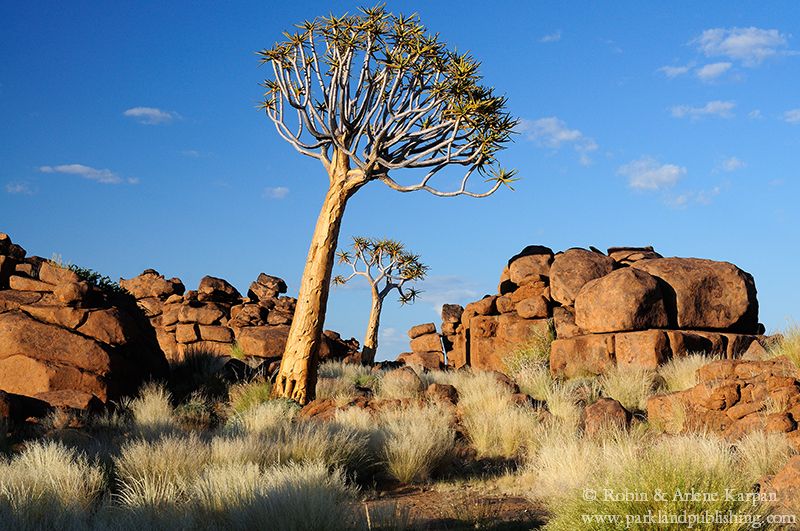 Through eons of weathering and other natural forces, mammoth dolerite boulders have been left in formations that, at first glance, look man-made. It's as if a giant has been playing around with oversized Lego blocks, creating structures that can reach up to three stories high. In places, the boulders are so closely fitted together that they're like the ancient Inca walls of South America. In others, it's as if someone has tried to see how many blocks could be stacked on top of each other, or haphazardly placed rusty-red rocks in jumbly piles that looked about to collapse.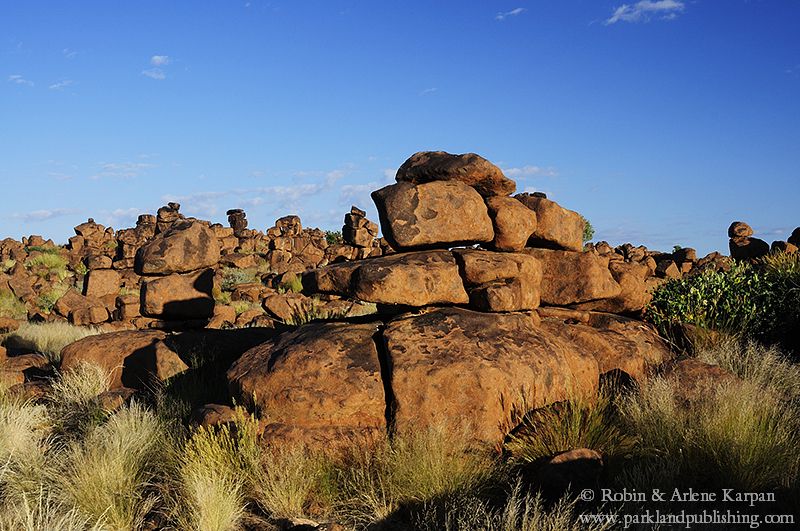 We were drawn deeper and deeper into the maze, curious to see what bizarre surprises awaited around the next rocky corner. The trail eventually petered out and before long we became not only figuratively but also literally lost in the blocky puzzle. It took us a while to get our bearings and eventually pick up the main trail again.