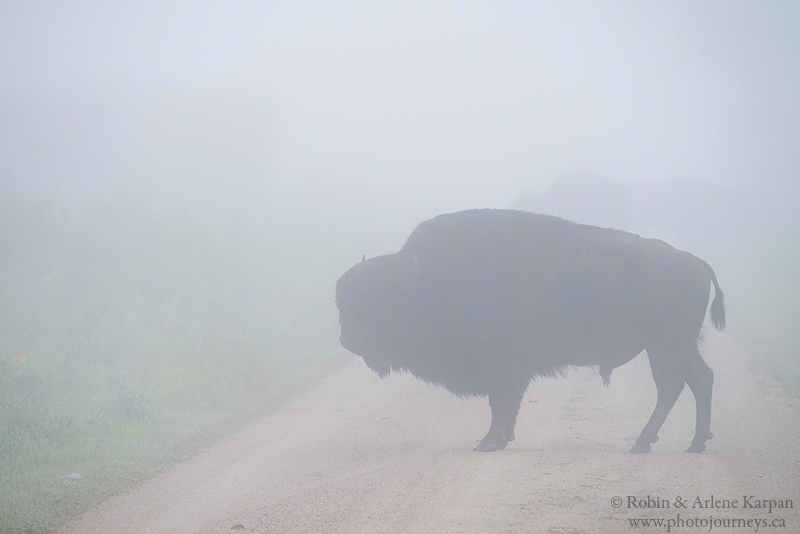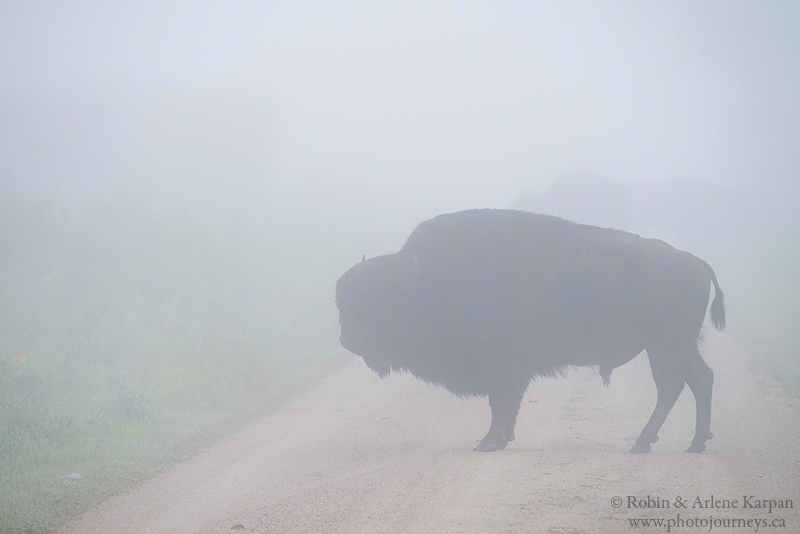 As all photographers know, things don't always go according to plan, but sometimes the unexpected can turn out to be just as good or better than what you had in mind.
As we mentioned in the previous posting, Riding Mountain National Park is a fantastic place for wildlife, with bison (or buffalo) being the easiest to photograph. Our most recent visit was in August, so there was the added bonus of prolific wildflowers on the grasslands where the buffalo roam. To be closer for early morning and late evening light, we decided to spend a couple days at the nearby Lake Audy campground. Bison and wildflowers were only part of our motivation for coming here. Lake Audy is away from the core area of the park, with a lot fewer people, and is considered a prime area for a variety of wildlife. In fact, just prior to our visit, the campground had been closed for a few days because of high bear activity.
We had envisioned being out on the grasslands as the rising sun clears the horizon and floods the flowers and North America's largest land mammal in warm saturated light. A good plan perhaps, but Mother Nature doesn't always take our plans into account. The weather had been exceptionally hot and humid, so the slightly cooler mornings brought a blanket of thick, pea-soup fog that lingered for a couple hours.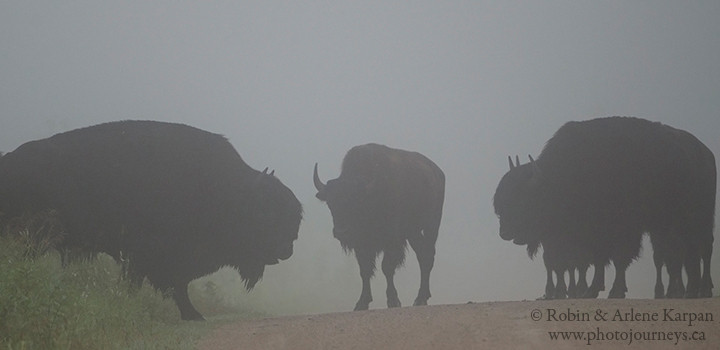 But hey, fog photos are fun! Fog or mist can add a moody, mysterious, or even eerie, dimension to images. Throwing a few great furry beasts into the mix makes it even more enticing. Watching these icons of the Great Plains slowly emerge from the thick fog seemed surreal. Fog is a gigantic light diffuser, reducing contrast and emphasizing the shape rather than the detail of the subject. Bison have a distinctive shape to begin with, but here everything was reduced to shape, as if we were seeing the essence of this formidable creature.
Fog photography has its challenges. When the fog is thick, as it was here, there isn't a lot of light. That may not be a big issue for a static subject where you can take long exposures from a tripod. But wildlife is seldom that considerate to photographers. You can get away with increasing the ISO to a certain extent, but a higher ISO adds noise to the image, which can be quite noticeable in a fog photo because of the large areas of smooth tones. We found that ISO 400 was acceptable, but when the animals stayed still for a few seconds and we went down to ISO 100, the results were significantly better. You can always reduce noise in processing, but it's never as good as having a clean image to begin with. Fog may trick the camera's meter. Often, you have to add some exposure compensation because the camera thinks that there is more light available than there really is. Auto-focus has a tough time in fog because there may not be anything distinct enough to focus on. We generally find that it's a lot less hassle to simply go to manual focus.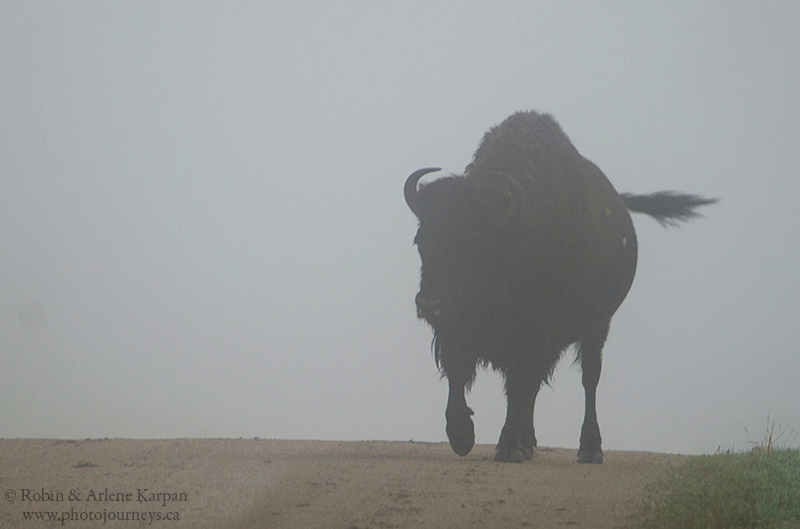 The moral of the story is to always be ready to adapt your photography to the conditions at hand. While fog photography wasn't what we had in mind, these turned out to be some of our favourite images of the trip.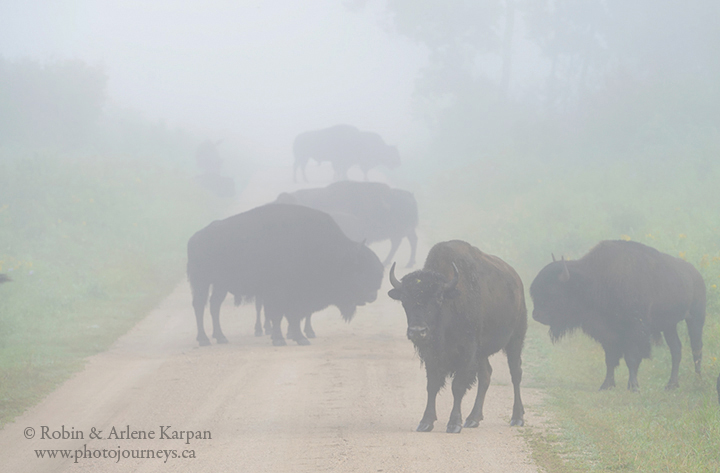 SHARE