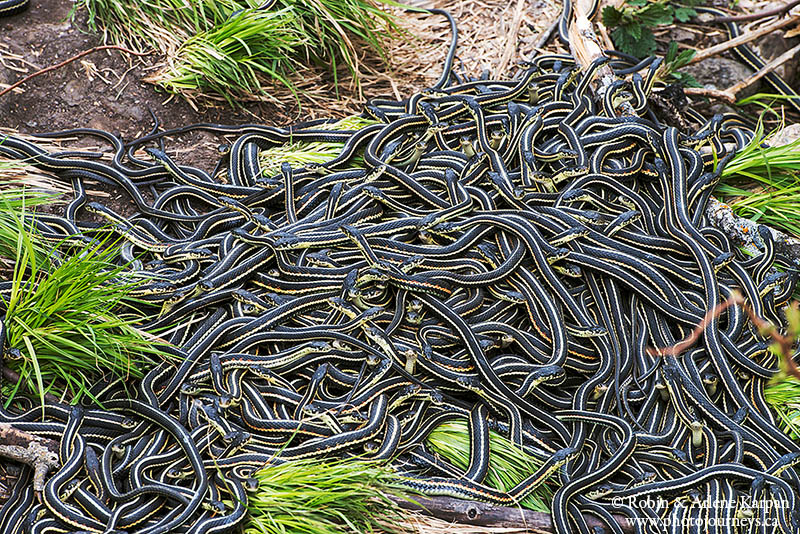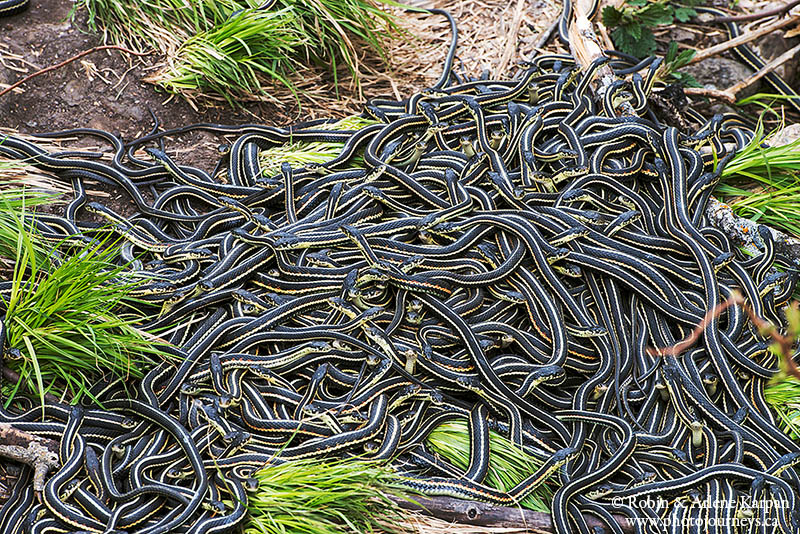 Last week we made a return trip to photograph one of nature's most intriguing phenomena. This wildlife adventure is in a class by itself – people either find it fascinating, or else get completely creeped-out. Every spring, thousands of red-sided garter snakes literally pour out of their hibernaculum on the banks of the Swan River in eastern Saskatchewan. It's mating season and they certainly aren't shy about it. On the lip of the riverbank, we see a hundred or more entwined in a complex-looking mating ball. But this is nothing compared to what we witness just over the slope of the bank, where thousands upon thousands are tangled in a thick, undulating heap of serpents.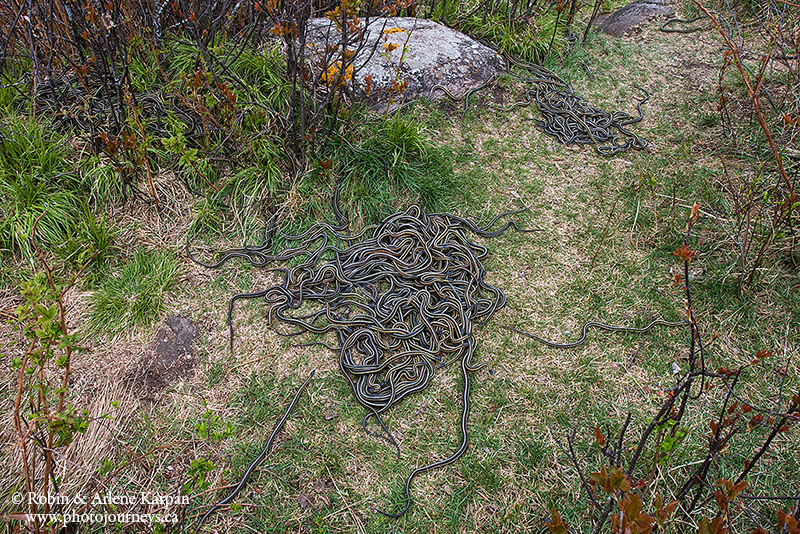 More and more join in the bedlam, with the writhing snakes slowing rolling down the hill in a knotted mass. It's hard to imagine how they become untangled, but somehow they do. The orgy goes on and on, with several different concentrations, sometimes growing in size then breaking into smaller units. If we stand in one spot too long, the constantly moving reptiles may slither over our feet.
We come here expecting to see a lot of snakes. That wasn't the case with visitors almost 140 years ago who unknowingly built the most important institutions in western and northern Canada right on top of the snake hibernaculum.
When the North West Mounted Police made their historic March West in 1874, they established their first post at Fort Livingstone on the banks of the Swan River. Located just north of present-day Pelly, Saskatchewan, the post became Canada's first Mounted Police headquarters. For two years, this was also site of the first Capital of the North-West Territories, prior to the capital moving to Battleford in 1878. In its heyday, Fort Livingstone governed well over half the land mass of Canada.
Early residents of the fort were in for quite a surprise in the spring when snakes started streaming out of the hibernaculum en masse when it warmed up. Journals make many references to snakes being everywhere, getting into everything, and making quite a fuss. Mounties had snake catching contests to help pass the time.




Whenever there is a clash between people and wildlife, it's usually the wildlife that loses out. But not this time. Fort Livingstone is long gone. Though the fort site is officially a National Historic Site, all that is left is a simple historic marker and a few plaques describing its former glory. The snakes, however, are still there in full force, continuing to emerge every spring to carry on their age-old rituals.
This phenomenon is short-lived, usually spanning a couple weeks or so in early to mid-May. Around Mother's Day is generally considered prime time – the perfect outing for mom on her special day! The snakes sometimes emerge sooner or later depending on the weather.




A short telephoto lens, such as a 70-200mm zoom, is useful. While it is possible to get close enough to use a regular or even wide angle lens, the snakes may scatter if you get too close or approach too quickly. A longer lens allows you to capture the action without disturbing the snakes. A cloudy day is ideal for photography, providing more even light. Much of the snake activity is along the river bank slope and among the bushes, so bright sunlight makes for contrasty conditions that make photography more challenging.
We've included the snakes of Fort Livingston as one of the "must sees" in our bestselling book, The Great Saskatchewan Bucket List – 50 unforgettable natural wonders to see before you kick the bucket.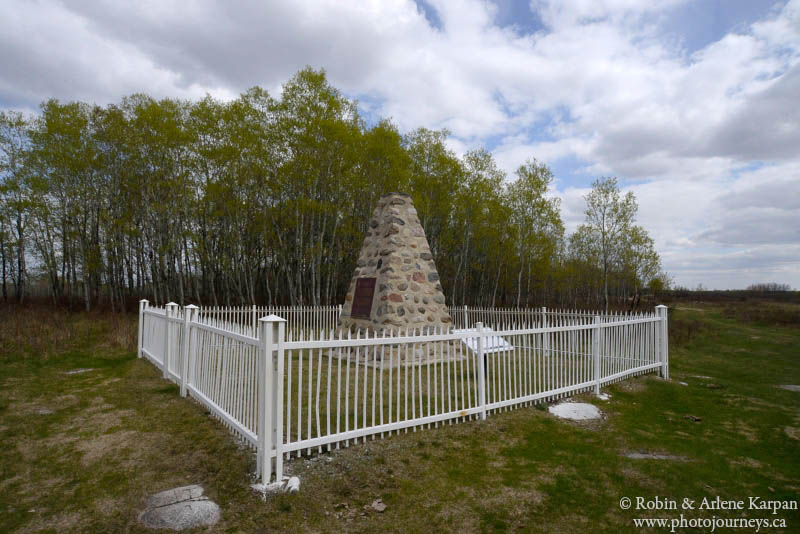 SHARE