Last Updated on January 24, 2021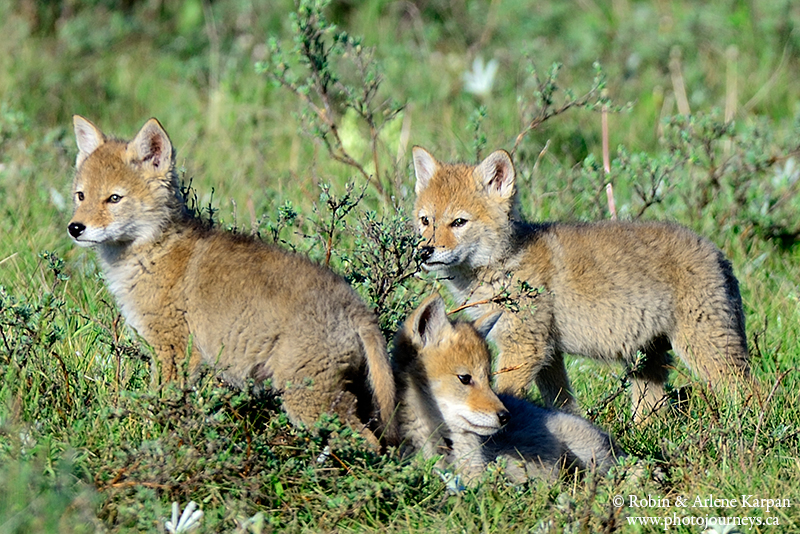 Coyotes are among the most prevalent wildlife in North America. We often catch glimpses of them, and their night time yipping-like howls are common serenades in many rural areas. But despite their prevalence, coyotes are not as easy to photograph as we might expect. Considered pests by many, coyotes are often hunted, and consequently tend to be very leery of people. When you find one within camera range, you have to act quickly, since chances are that it will soon run off.




Coyotes pups are a bit more trusting, especially if their mother isn't nearby. We recently came across these youngsters in the Cypress Hills of southwest Saskatchewan, living in a culvert under a minor road. They would play in the nearby grass, but always stayed within a few metres of the culvert, where they would quickly duck in whenever a car came by. While they seemed fairly tolerant of us, if we approached too closely they would suddenly run into the safety of the culvert. We soon found the optimal distance of getting close enough to take photographs with a 600 mm lens but far enough away so that they continued playing without feeling threatened. As is usually the case when photographing most wildlife, staying in our vehicle helped significantly.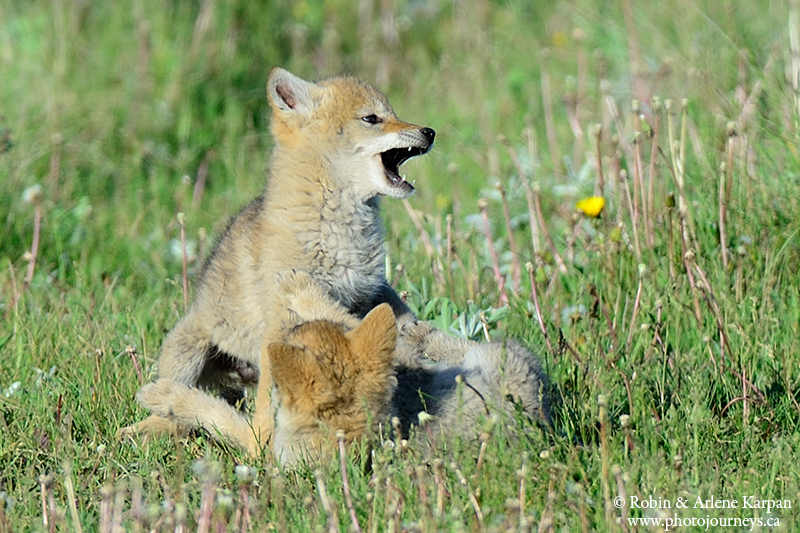 SHARE