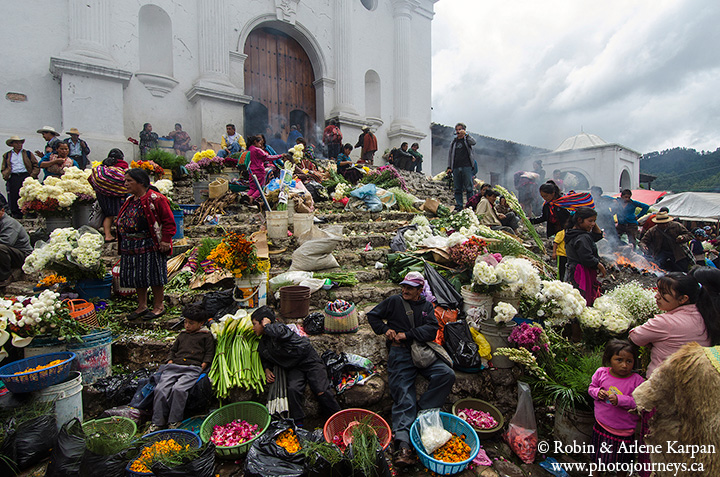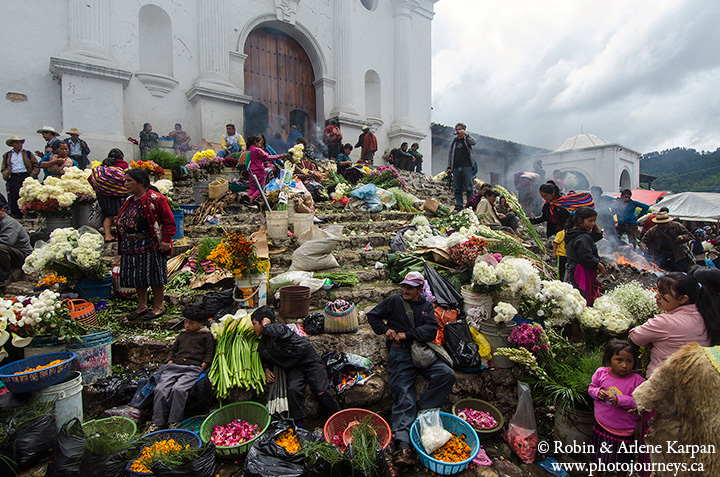 We're overwhelmed with a riot of sights, smells and sounds. The market at Chichicastenango is considered the most colourful in the Americas, attracting buyers and sellers from around Guatemala, trading in everything from food and livestock to finely woven textiles and cheap tourist knick-knacks. On Sunday, commercialism in this mountain town melds with religion.
The action centres on the steps of Santo Tomas Church, usually chock-a-block with women selling flowers. A man tends a fire to make coals for sweet smelling incense that devotees carry in tin cans and wave back and forth at the church entrance. Outside, the thick acrid smoke drifts like a permanent cloud, and inside, we can barely see as incense mixes with the smoke from hundreds of candles. Though the church is Roman Catholic, many rituals have more to do with Mayan mysticism. The church had to make significant concessions to ancient local beliefs to thrive here.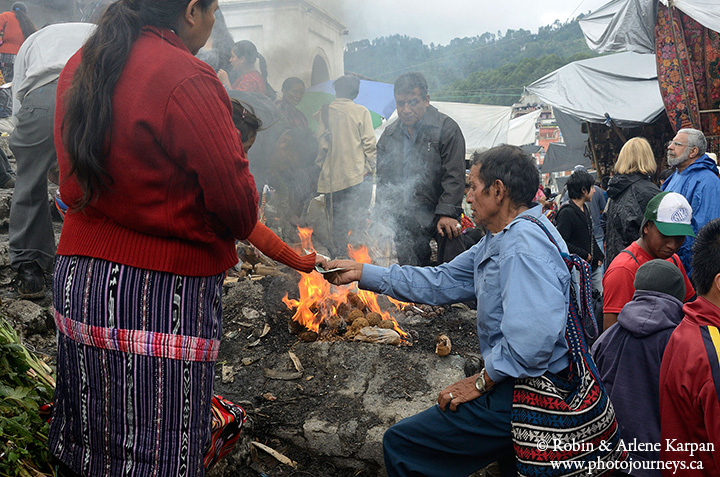 Guatemala's highlands are the centre of traditional Mayan culture, where it's like taking a step back in time. Many people (especially women) continue to dress in elaborate, colourful outfits that seem straight out of a museum. The designs are so distinctive that you can often tell which town a woman is from by the patterns in her dress.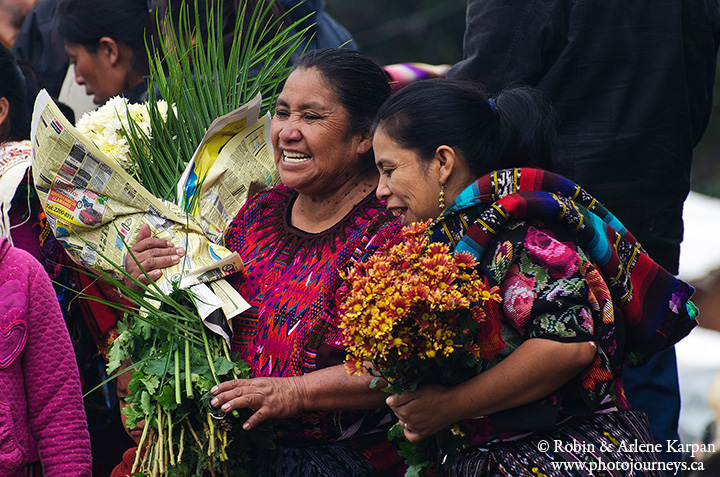 While the market is solidly on the tourist circuit, and many of the stalls cater to tourists, traditions are so strong here that much of the market is still about local people going about their normal business. For a photographer, the colourful possibilities are so overwhelming that it's difficult to know where to start. The market can get incredibly crowded, so wider lenses are especially useful. One of our favourite spots was on the steps of a building next to the Santo Tomas Church, where we could look over the comings and goings at the church entrance. Another vantage point is from the top of the steps on the church at the opposite end of the market, which tends to be less crowded. Pick-pockets love crowded conditions, so take care with your camera gear and other belongings.
The easiest way to get to the market is take the special tourist shuttle buses that run here from other popular towns such as Antigua or Panajachel.