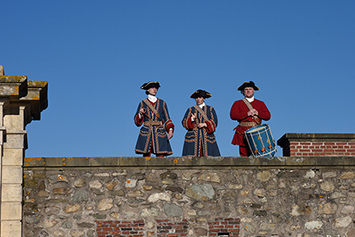 Last Updated on November 18, 2022


Fortress Louisbourg National Historic Site is considered the largest historical reconstruction in North America. Situated on the rugged southeast shore of Nova Scotia's Cape Breton Island, the extensive site recreates life in the 18th century. It's one of the better historic sites for photography that we've visited. The setting itself is imposing, as are the many restored buildings. But what really makes it special are the many costumed interpreters who play the roles of 18th century soldiers on patrol or gunners firing the cannon from the King's Bastion, fishermen, servants, and the regular folk who would have lived here during Louisbourg's heyday.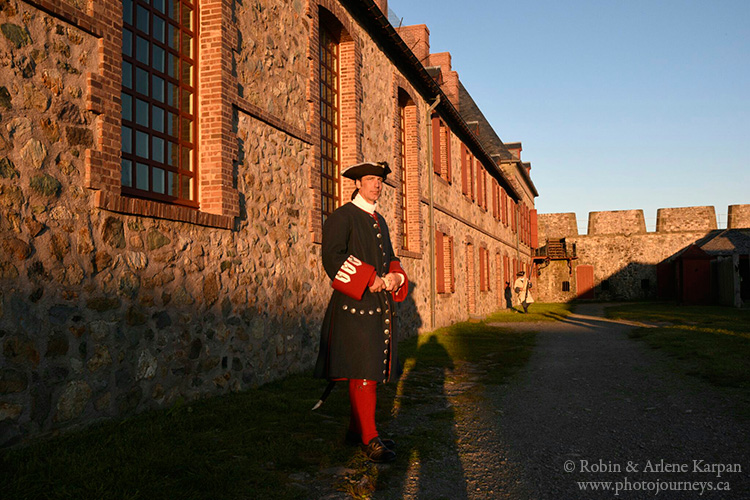 Founded by the French in 1713, Fortress Louisbourg on Cape Breton Island became one of North America's busiest seaports. It was a time of ongoing wars between the French and British. The French had lost Acadia and Newfoundland after the signing of the Treaty of Utrecht, leaving them with only the islands now known as Cape Breton and Prince Edward. For a time, the fortified town thrived on the nearby cod fishery and became an important base for trade in the New World. War broke out again in 1745, and the poorly defended fortress was captured by the British. But after only three years, it was turned back to the French by the Treaty of Aix-la-Chapelle. Then in 1758 Louisbourg was attacked again, and this time it was completely destroyed by the British so there was no chance of the French ever returning.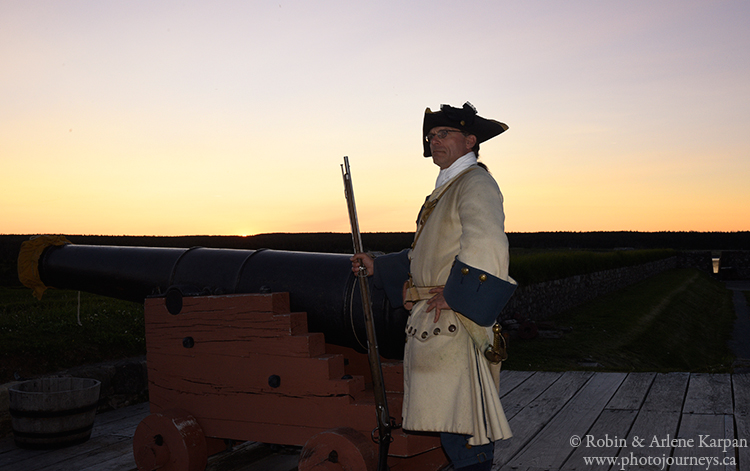 In addition to the activities available with regular daytime admission, there's numerous optional tours from staying overnight in the fortress, to learning how to fire a musket or cannon, and tasting the special edition rum that is matured on site in oak barrels. After all, rum was "the" drink of the 18th century. For details see the Parks Canada website at www.pc.gc.ca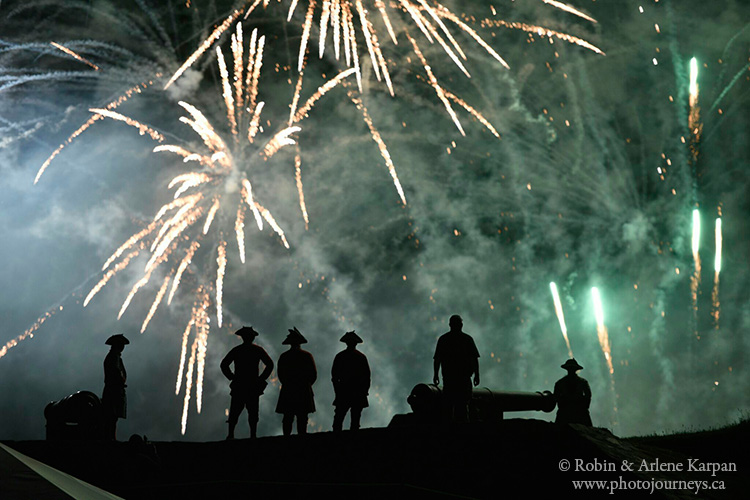 Feel free to PIN this article