We recently returned from the Rockies where one of our favourite things to do is photograph the elk rut in the fall, with late September and early October being prime time. Ear-piercing bugling echoes through the forest and valleys, as bull elk try to attract females and announce their presence. The bulls are busily rounding up their harems, while keeping an eye open for rivals and intruders. Young bulls that get too close are quickly chased away, but when two males are more evenly matched, things can get interesting as they battle to see who is head honcho of the harem. These are a few shots from this year – mostly taken in the Jasper area, with some from Banff as well.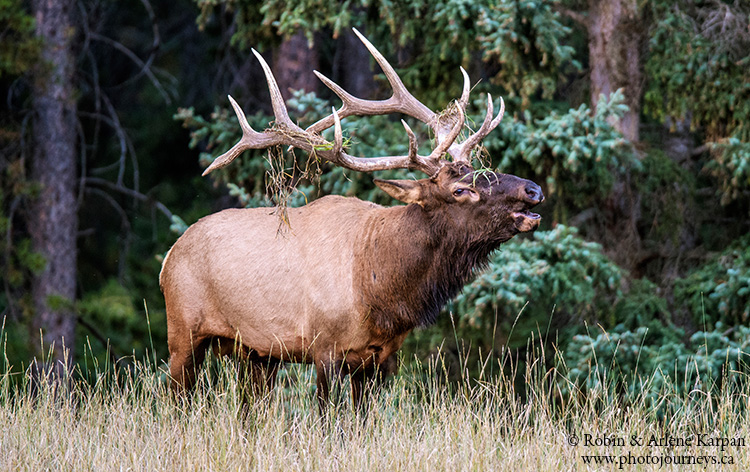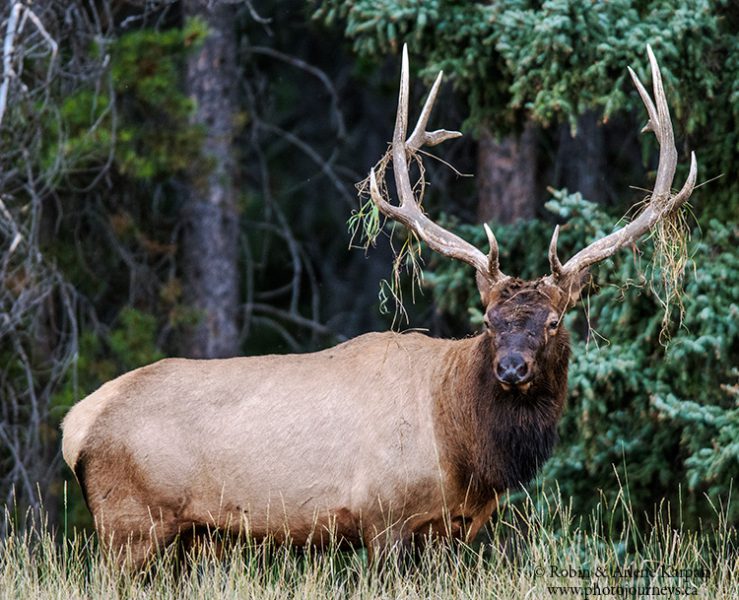 Jasper is one of the best places to see and photograph the rut because so much action tends to happen in open areas that are easily accessible. The elk seem to like hanging out quite close to the townsite, often right next to the Yellowhead Highway. This fall, there was a lot of activity just east of the townsite, and close to the access road to Jasper Park Lodge. Another hotspot was about 10 km east of town along the highway. We've been here before in the fall and saw lots of action, and this year was equally rewarding.




An important part of photographing the rut is to do it safely. Bulls can be in a nasty mood at this time of year and will often chase anyone or anything that gets too close. You don't want to be on the receiving end of those lethal-looking pointed antlers. As we watched one large bull parading around an open field, a local tour guide remarked that this guy had already punched holes in about three cars this fall.




Despite warning signs everywhere about the potential danger, we never ceased to be amazed by the incredibly idiotic things some people do, such as walking almost right up to a bull elk then turning their backs in order to take a selfie with a cell phone. Using a long telephoto lens is best, both for safety and the quality of the images. Be especially careful if too many cars have stopped by the side of the road close to elk. If a bad-tempered bull suddenly charges, there may be no escape route in a traffic jam. With enough time and patience, it's possible to get compelling images without risking your safety or upsetting the animals.