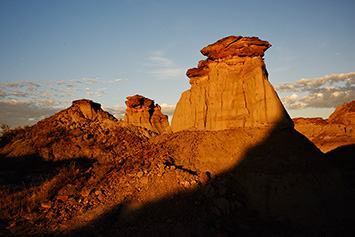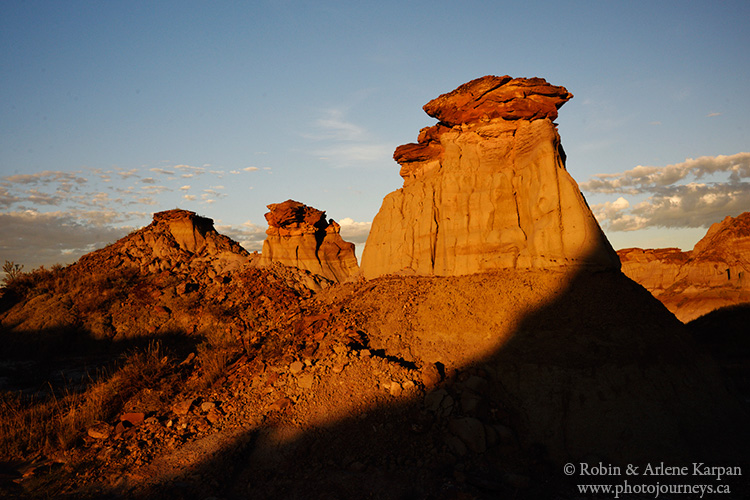 Approaching Dinosaur Provincial Park in southeast Alberta, we come to a valley rim where the land suddenly drops into a vast expanse of spectacular badlands, the largest anywhere in Canada.
The park was designated a UNESCO World Heritage Site in part because of the landscape, but also because it has the world's largest deposits of dinosaur fossils from the Late Cretaceous period – about 75 million years ago. For the photographer, the main appeal is undoubtedly the fairy-tale scenery of hoodoos, deeply incised and crumbling slopes, along with bizarre formations.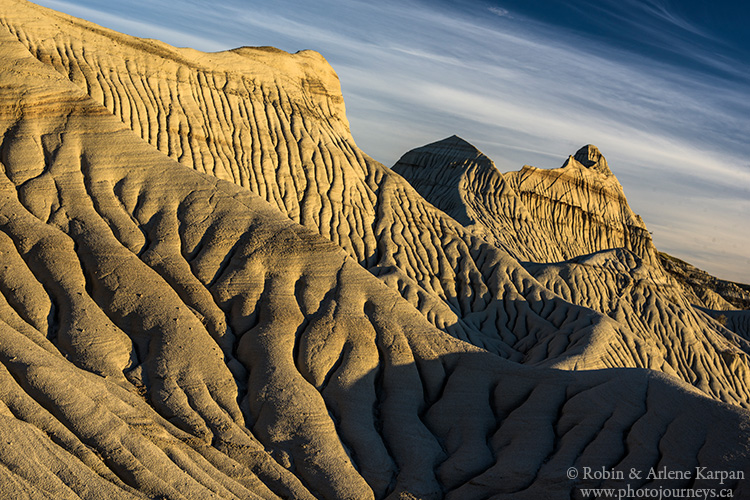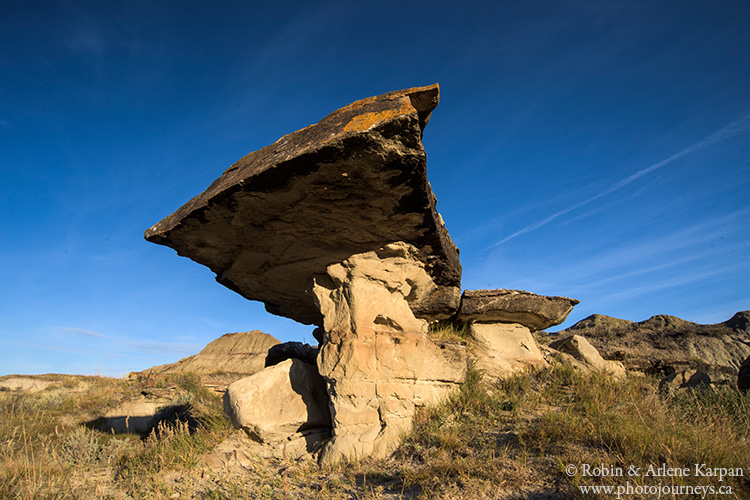 There are two parts to the park, including public areas with a visitor centre, campground, scenic driving route and walking trails plus a nature preserve where access is allowed only on guided excursions.
For sunrise, it's hard to beat the view from the campground, backed on the west by a high ridge of badland formations and hoodoos. Simply sip your morning coffee in your campsite and wait for the right light. A staircase up the ridge leads to the Coulee Viewpoint Trail, one of five short interpretive walking trails. Our favourite walk for sunset was the Badlands Trails, a 1.3-kilometre loop within walking distance of the campground and with nice evening light on some intriguing badland formations.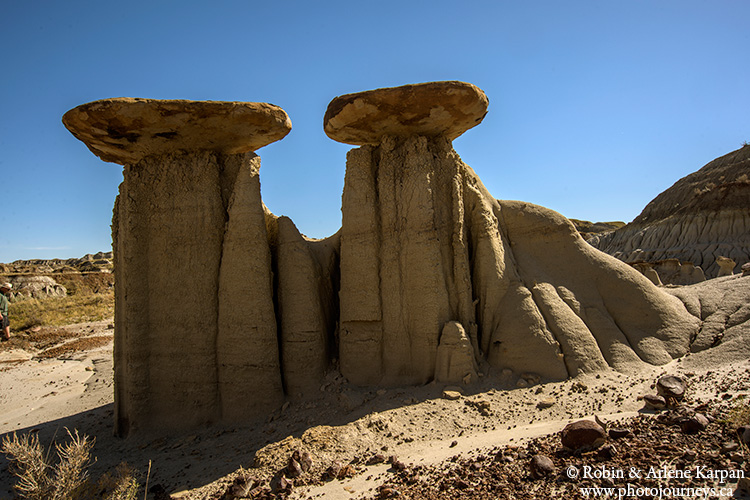 The highlight of our visit was undoubtedly the Sunset Tour. Also billed as a trip for photographers, it hits the most scenic spots in the Natural Preserve at the prime time for photos. Hoodoos, wildly sculpted hillsides and other fascinating features came to life, highlighted by deep tinges of gold and crimson. A popular feature is known as "Phred the Camel." Look at it at just the right angle and it resembles a camel and there's even a pyramid behind it.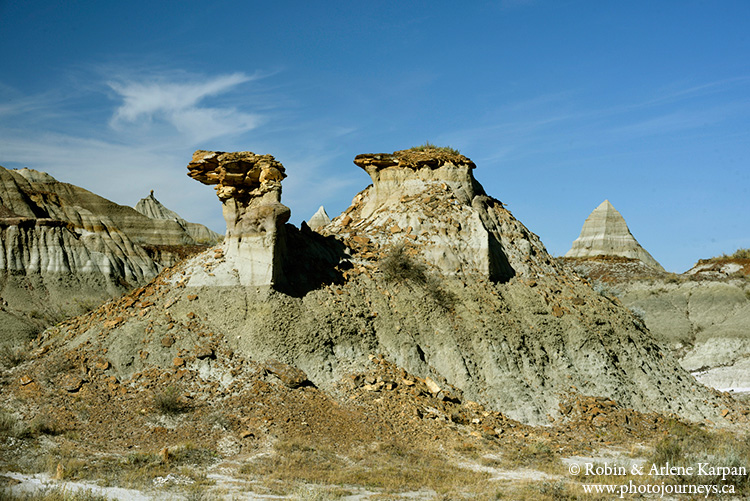 Just before sunset, we arrived at the Valley of the Moon, an otherworldly, boulder-strewn terrain that you can easily imagine as a moonscape. Our visit coincided with a full moon, so as we watched the sun disappear to the west and the moon rise in the east, making for a magical combination.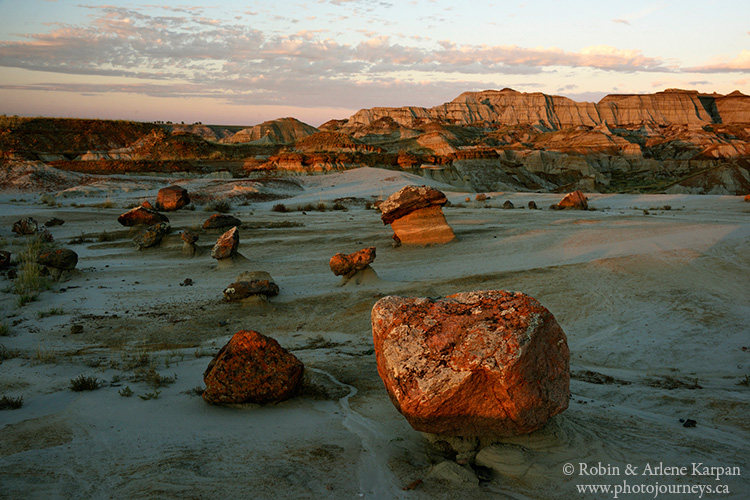 For more information, visit www.dinosaurpark.ca, or www.canadianbadlands.com.

Feel free to PIN this article