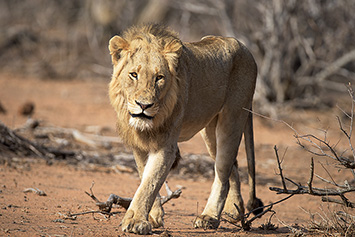 Last Updated on January 24, 2021


One of our favourite places for wildlife photography is South Africa's Kruger National Park (see the two previous postings). This time, we'll outline how we spend a typical day in the park.


We generally set our alarm for 4:30 am, have a quick breakfast, and be ready to leave soon after the restcamp gates open. Visitors are allowed on park roads only during gate opening times. On our last trip, gates were open from 5:30 am to 6:00 pm in October, and 4:30 am to 6:30 pm in November. In early November, it was still quite dark at 4:30 so we didn't see the advantage in being out quite that early.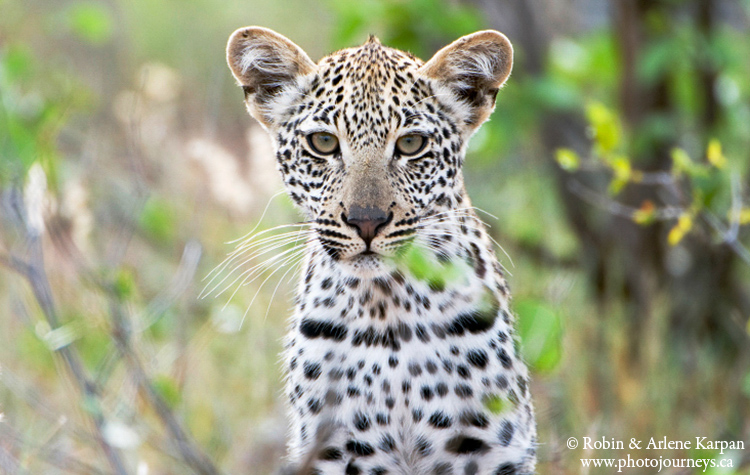 Around sunrise, and the following hour or two, is usually the best part of the day. If big cats made a kill during the night, there's a chance that they might still be feeding. Watch for vultures circling overhead – a hint that something is going on. We always scan the big trees along rivers in case a leopard has stashed its prey high in the branches. The stretch of the Sabie River between Skukuza and Lower Sabie restcamps is thought to have the highest density of leopards in Africa. That doesn't mean that they're easy to find, however. Most critters are more active in early morning, so even if we don't find "Wow" sightings like lions and leopards on the prowl or on a kill, more common and easy to find creatures like impalas, waterbuck, kudus, or zebras, look their best in the early morning light. This is also prime time for landscape photos.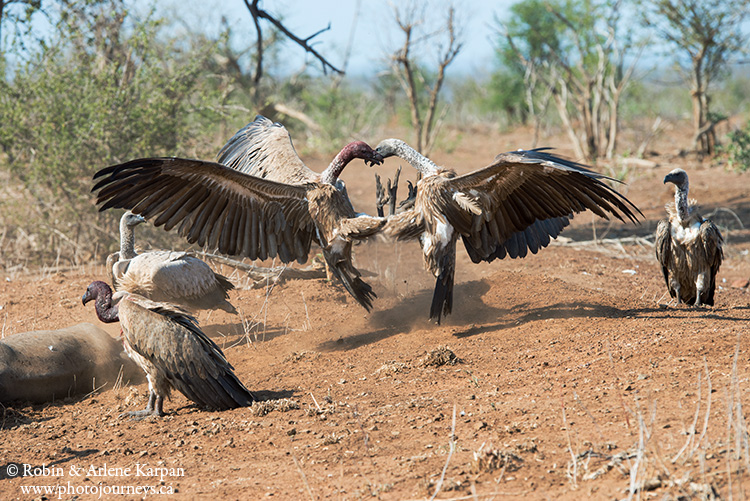 After a couple hours or so, we usually stop at a picnic site. Restcamps, picnic sites, and certain designated lookout points are the only places where you are allowed to get out of your car. Scattered throughout the park, picnic sites have tables and chairs, toilets, and water, and a few larger ones may have a small shop, coffee, and food for sale. Picnic sites are unfenced. Wildlife can wander in, although attendants keep a watchful eye. We usually make another coffee on our camp stove, and have a few snacks. Many picnic sites have "skottels" (gas-powered grills) for rent. These are especially popular among South Africans who often cook a full breakfast after an early morning drive.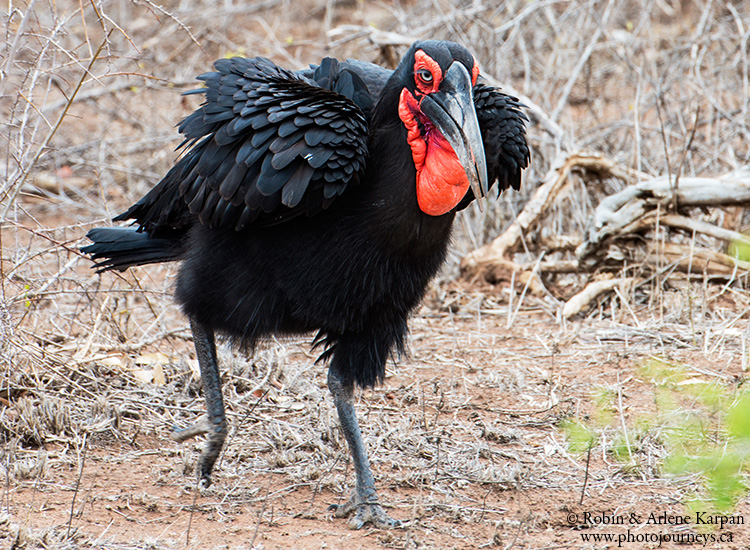 On hot, sunny days we may be back at the restcamp by 10:00 or so. Generally, few animals, and especially big cats, are active in the mid-day heat (we often had temperatures reaching the high 30s during our last trip), preferring instead to relax in the shade. Sometimes we'll have a full breakfast at a restcamp restaurant in late morning, especially if the restaurant has a premium view, such as Lower Sabie or Letaba which are right on the river's edge, or Olifants where the restaurant is perched high on cliff with sweeping views over the river and countryside.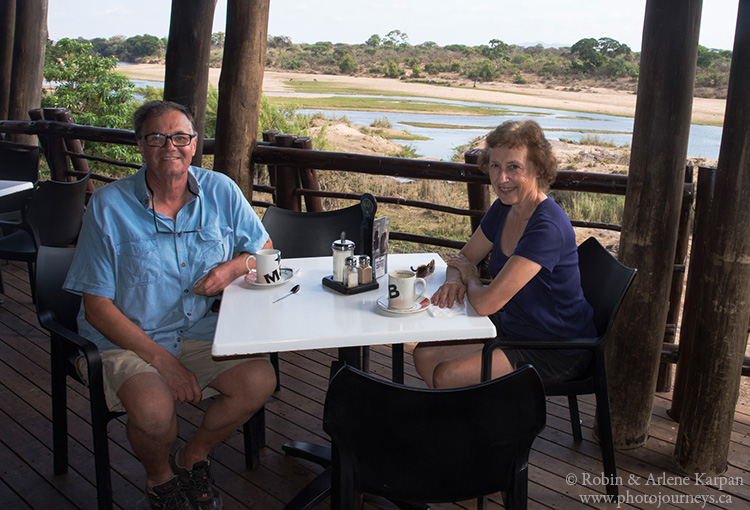 The only time that we go normally drive near midday is when we're moving from one restcamp to another, or if we have cloudy or cool weather. Midday is when we relax, have a shower, and catch up on chores like downloading photos, doing laundry, or getting supplies from the camp store. We might go to the swimming pool (most major restcamps have one), or take a nap. If it's not too hot, we might wander around the restcamp to look for birds.
We'll usually hit the roads again around 3:00 pm or so and stay out until gate closing time. Similar to mornings, late afternoon is the other prime time, both for finding critters and having nice light for photography. Deciding which road to take depends on a few different factors. Some roads have a reputation as being productive, but the animals move around as they please so things can change. Restcamps and some picnic sites have sightings boards – large metal maps showing the roads of the area and different colour magnets for key animals – red for lions, black for leopards, and so on. Visitors can then stick magnets on the part of the road where they have had major sightings. We get a lot of information by just talking to other people. Restcamps tend to be fairly congenial places where conversation between neighbours usually centres around wildlife sightings. Driving along minor roads with little traffic, it's fairly common to stop when you meet an oncoming car, and exchange information on what lies ahead. Sometimes, we simply pick a road at random.



With the exception of a few breakfasts, we always do our own cooking. Pricier accommodation usually has full kitchens with utensils. For the cheaper accommodation, or if you are camping, there are communal kitchens with hot plates. No matter where you stay, you always have a barbecue stand. Having a barbecue, or "braai" in the local lingo, is an essential part of the park experience. When we get back to camp, the first thing we usually do is start the barbeque coals. Relaxing on the deck of our safari tent with a cold beer or glass of wine while waiting for the coals is a pretty nice way to end the day. Supper is usually wrapped up by 7:30 or 8:00, and we're often in bed before 9:00. The 4:30 alarm isn't that far off.



For more a more detailed discussion of visiting Kruger and other wildlife parks, see our ebook Big Five Small Budget – Penny Pincher's Guide to Wildlife Photography in South Africa. Also follow us on Twitter and Instagram for more photos and stories.

Feel free to PIN this article