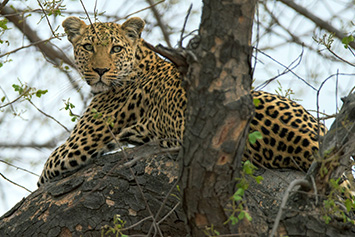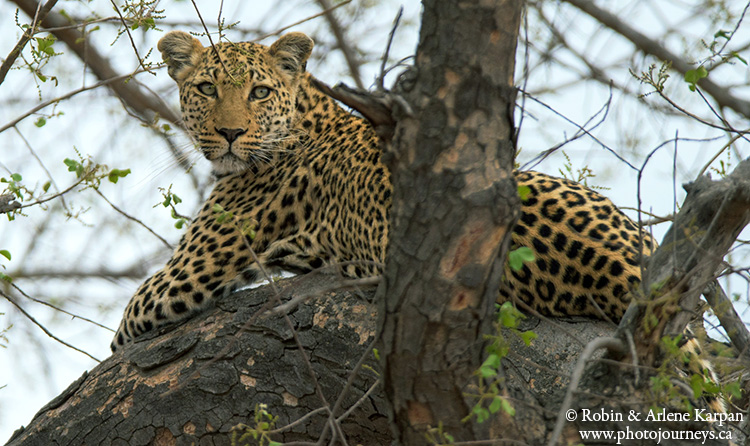 In the last posting, we talked about our recent trip to South Africa's Kruger National Park, and how this is one of our favourite places for wildlife photography. This time we'll look at the logistics of planning an independent visit. The good news is that, not only is this one of the largest and most famous wildlife parks in Africa, it is also among the easiest to visit. Even better, it's possible to do quite economically.

If you prefer, you can certainly take a fully guided safari into the park, and these are undoubtedly worthwhile. But most visitors travel independently by car. Since the majority of visitors are South Africans, infrastructure has developed to cater to independent travellers arriving by car. If you can drive a car, you can manage a do-it-yourself wildlife safari in Kruger, plus many other South African parks. Driving is on the left – the "wrong" side of the road for those of us from North America and most of Europe.



The big bonus in travelling now is that the South African currency, the Rand, is down in value, resulting in even more bang for the buck. We were getting around 10 Rand to the Canadian dollar. If you're using the US dollar, you get over 13 Rand.
Unless you are on a very tight schedule, the most economical option is to fly into Johannesburg and pick up a rental car at the airport. From there, it's around six hours or more to the park, depending on the route. There are smaller airports closer to the park, but the cost of flights is considerably more expensive. Personally, we don't think it's worth the extra cost to save a few hours' drive. Besides, you can always take a couple of extra days and see the scenic Panorama Route along the way, a worthy destination in its own right.

Kruger park has several restcamps, which consist of accommodation and usually (but not always) a campground. The main ones also have a shop to buy groceries (and other necessities like beer and wine), a restaurant, petrol station, and often a swimming pool. While each restcamp is different, some have a wide range of accommodation from fairly pricey, fully-equipped air-conditioned bungalows to simple huts or safari tents which cost little more than 500 Rand. For the cheaper accommodation, you use communal bathrooms ("ablutions" in the local lingo), and communal kitchens. No matter the type of accommodation, you always have a barbecue stand. Visiting the park and not having a barbecue, or "braai", is practically unheard of!



It's best to book accommodation in advance because restcamps can fill up. Go through the SANparks (South African National Parks) website. You can search SANparks on different restcamps to see the types of accommodation, costs, and availability for the dates you're considering.



If you really want to stretch your money, camping rates are generally 250 – 300 Rand. Camping has several advantages besides cost savings. In busy times when accommodation gets booked up, there might be space in campgrounds. Besides campgrounds in restcamps, there are also a few rustic, stand-alone campgrounds that give you more of an "in the bush" experience. One of the negatives both here and throughout South Africa is that campsites almost never have tables or anywhere to sit. It's not a problem for locals who bring their own folding tables and chairs, but more hassle for those of us coming from abroad.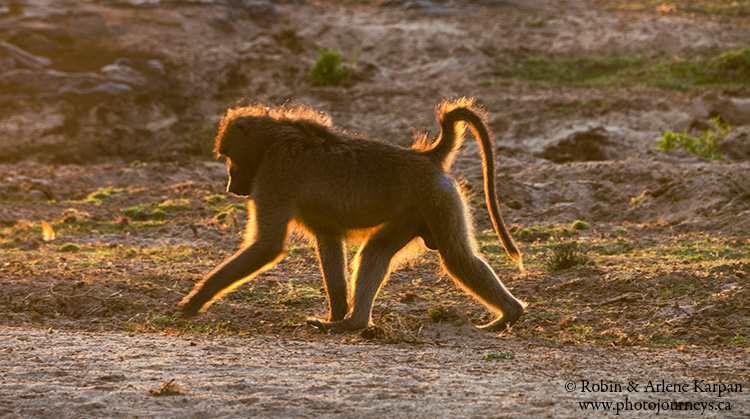 A major cost is park admission fees, referred to as "conservation fees". Foreign visitors pay the same as anyone else for accommodation and most park services – but for conservation fees, we pay more. For Kruger park, it is currently 304 Rand per day for adults. Unless your visit is very short, it's usually beneficial to purchase a Wild Card which gives you admission to national parks and several other nature reserves throughout the country for a year. You can buy a card for an individual, a couple, or a family. The couple card, for example, is just over 3,000 Rand.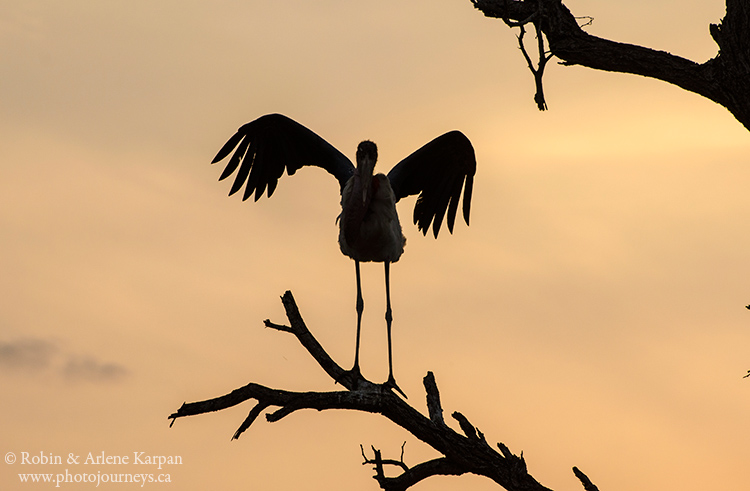 For more a more detailed discussion of visiting Kruger and other wildlife parks, see our ebook Big Five Small Budget – Penny Pincher's Guide to Wildlife Photography in South Africa. Also follow us on Twitter and Instagram for more photos and stories.
For the next posting, we'll talk about a typical day for us in Kruger park photographing wildlife.

Feel free to PIN this article