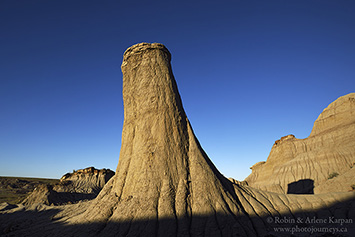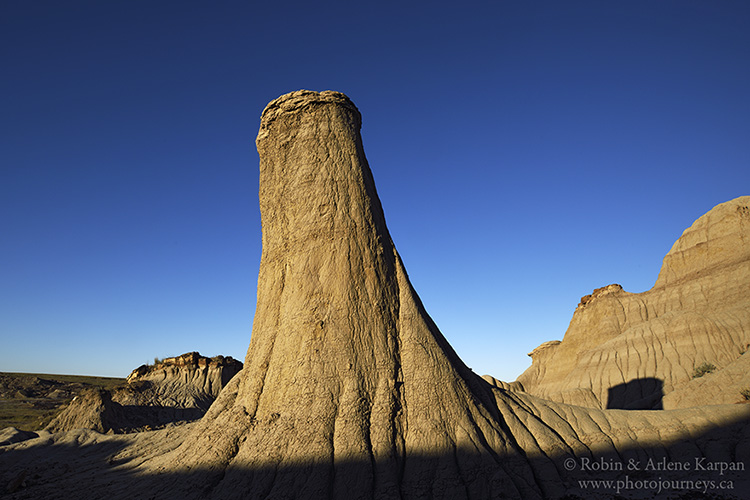 The Avonlea Badlands of southern Saskatchewan take you completely by surprise. There is little to prepare you for lies ahead as you walk across the gently undulating pasture. Then suddenly, the perfectly ordinary-looking pasture drops away, and you gaze below at an enchanting land of stone-capped hoodoos, weathered buttes, strange pillar formations, and eroded cliffs looking like dripping chocolate.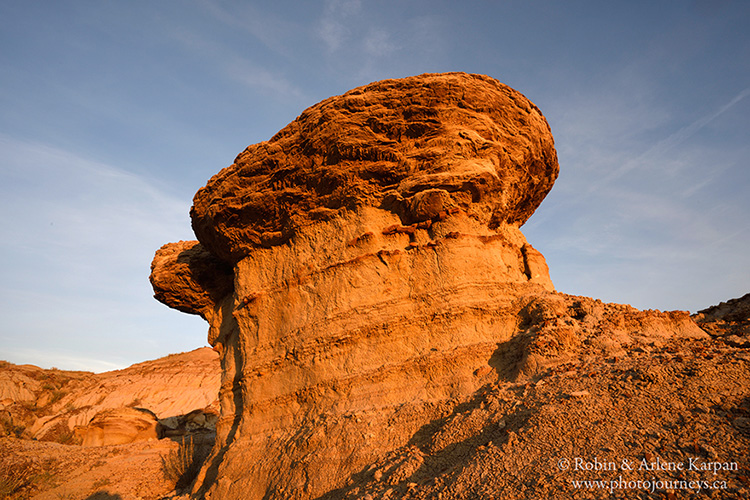 These badlands contain sedimentary deposits laid down millions of years ago when a large inland sea covered this area. More recently, the land was shaped by glaciers that scoured the surface, and meltwater that caused further erosion. Over thousands of years, many forces including freezing and thawing, rainfall, and slumping sculpted the sandstone and mudrock. Much of the fragile area is still being eroded.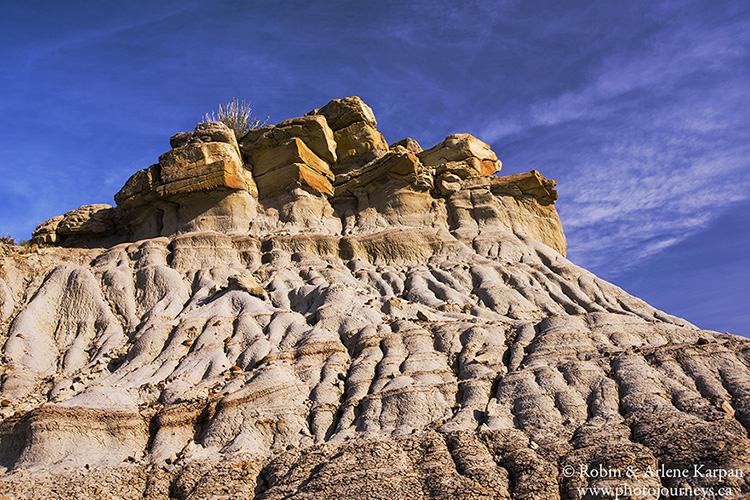 While this area isn't as large as some other badland formations in the southern prairies, it packs in an incredible amount of variety. It's nothing short of a photographer's dream, with photo options including hoodoos, strange rock formations, mud pillars, the popcorn-like texture of the mudrock, huge spherical concretions, and eroded hillsides with everything from flowing contours to hoodoos in the making.
The Road to Avonlea
The badlands are the near the town of Avonlea, at the junctions of Hwys # 334 and #339, southwest of Regina or southeast of Moose Jaw. They are on private land, and the only way to visit them is on a guided tour arranged by the Avonlea Heritage Museum. Fortunately for photographers, they have also been running tours to catch the evening light, or the night sky. For tour details, see the museum's website www.avonleamuseum.ca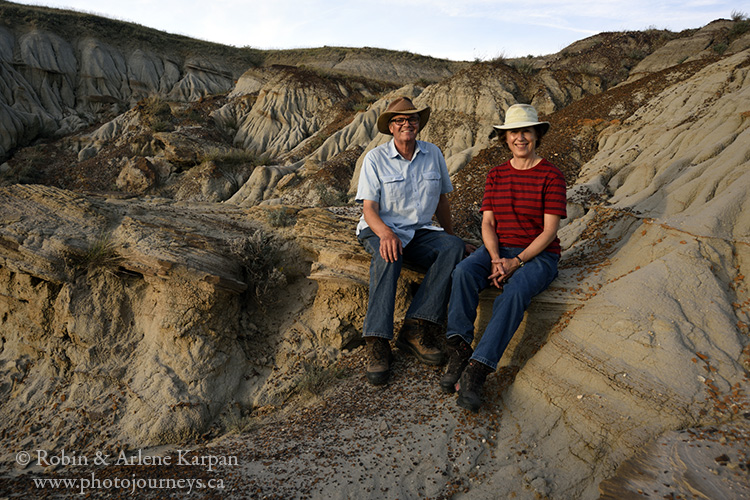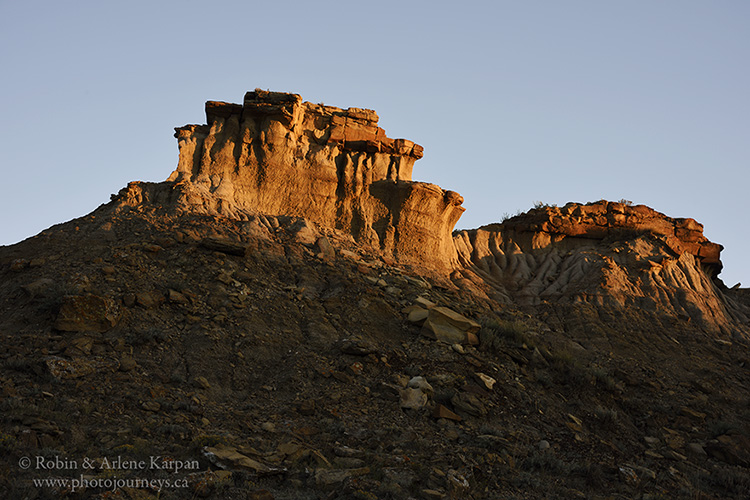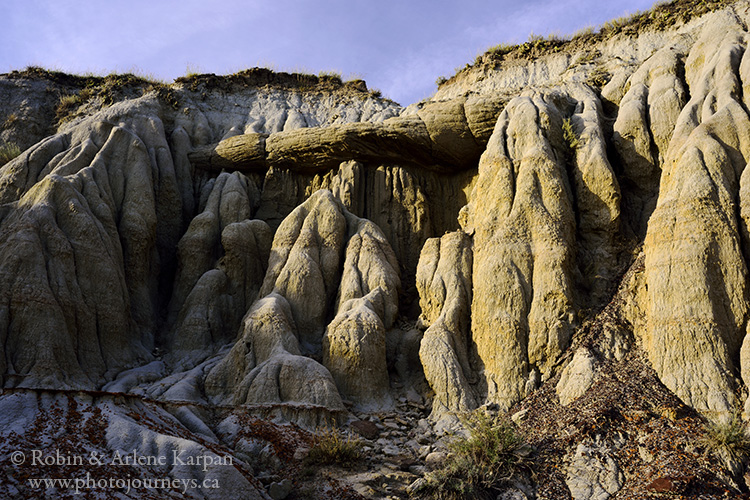 SUBSCRIBE to Photojourneys below
Feel free to PIN this article