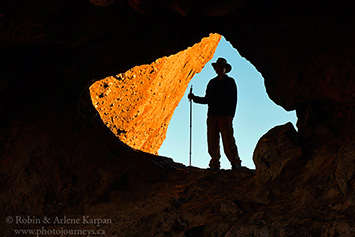 Last Updated on November 17, 2021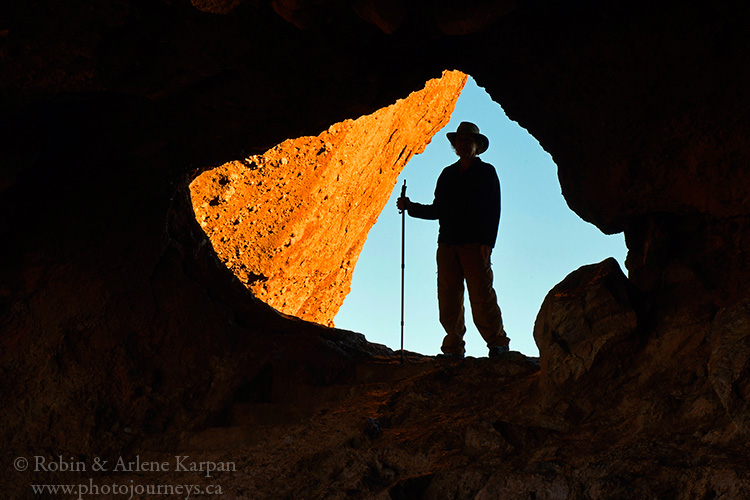 In a recent post, we looked at the amazing Desert Botanical Garden in Phoenix, Arizona. This time we turn our attention to an equally impressive spot that is right next door – The Hole-in-the-Rock formation in Papago Park. Covering 1,500 acres, the park preserves desert terrain with red sandstone buttes, saguaros and other cacti, and wildlife. A network of hiking and biking trails of varying lengths, along with stocked fishing lagoons and picnic spots makes it easy to explore the area. The park is also home to the Desert Botanical Garden and the Phoenix Zoo.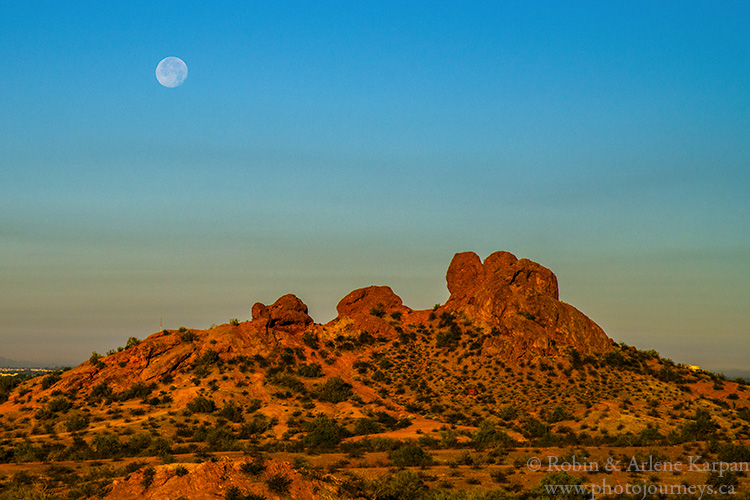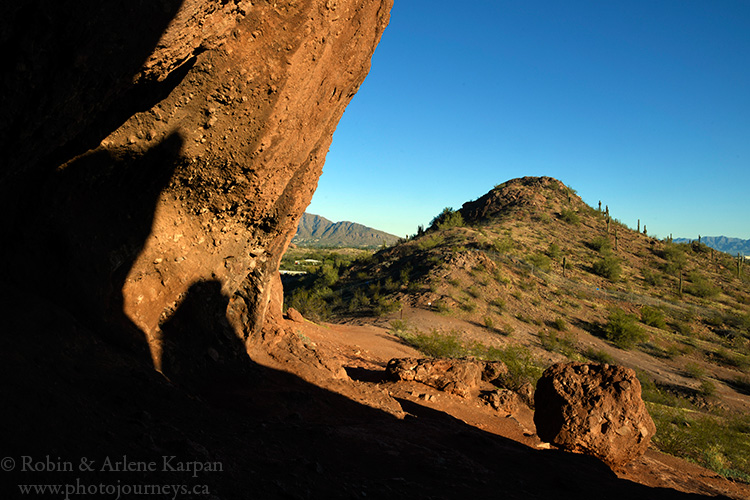 For photographers, the highlight of the park is undoubtedly the Hole-in-the-Rock. While all of the sandstone buttes have interesting shapes from erosion, this one has holes right through it. The main window-like hole is easy to get to – just a short uphill stroll from the parking lot, and free admission as a bonus. The opening from the back is just big enough that you don't have to crouch to enter. Once you step through and walk down a few steps carved into the rock, you enter a large cave-like shelter with great views over the park and surrounding city.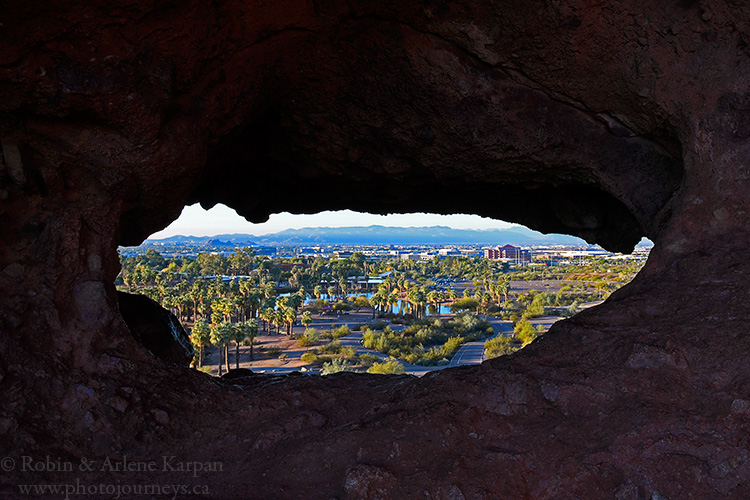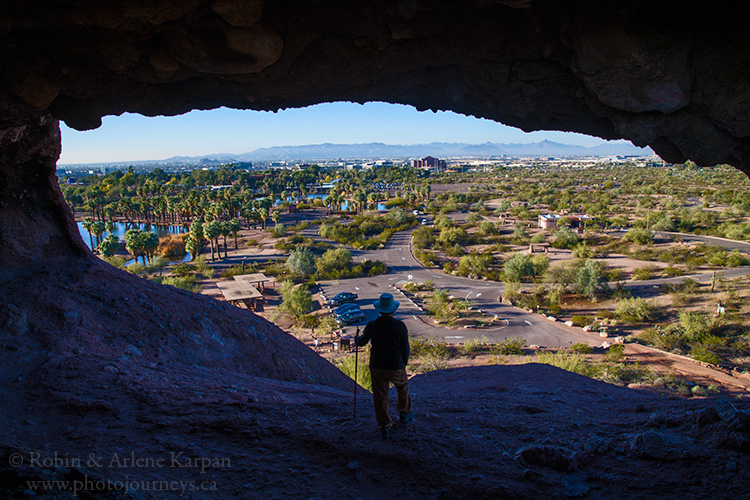 A Long History
People have been hanging out here for quite some time. It's a designated archaeological site, with evidence that the ancient Hohokam people used it as a calendar. Rays of light coming through the hole hit the rocks at different spots throughout the year, making it handy to mark the winter and summer solstice, or when to plant crops and perform ceremonies. They even carved markers to help with the measurements.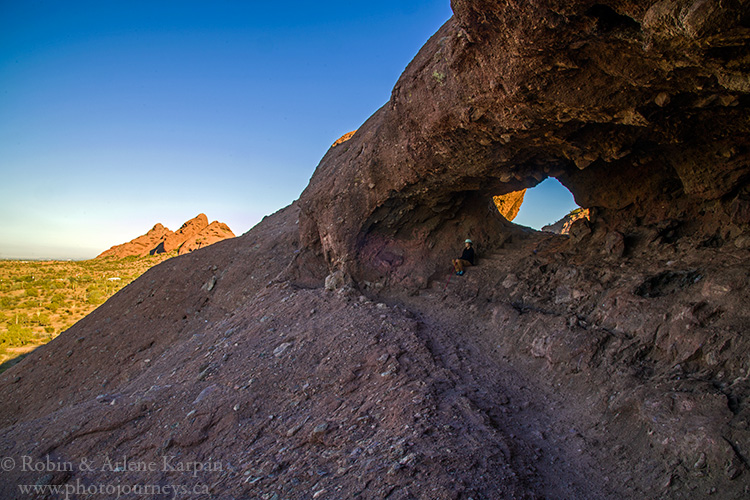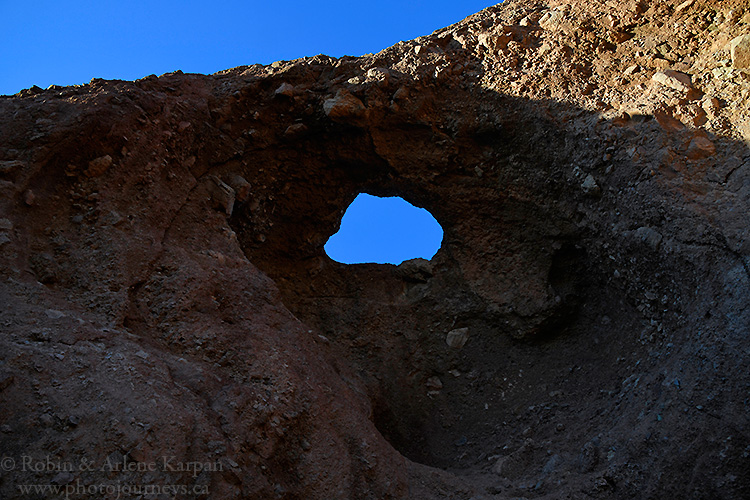 Best Times for Photos
For photography, the best times are near sunrise and sunset when the low sun turns the rocks a brilliant red. We visited shortly after sunrise and it was ideal, both for light conditions and avoiding busy times. This is a popular spot and we heard that it can get quite crowded at times. However, first thing in the morning we had the place to ourselves for a while. But as we were leaving, more and more people were arriving.
For more information see Visit Phoenix.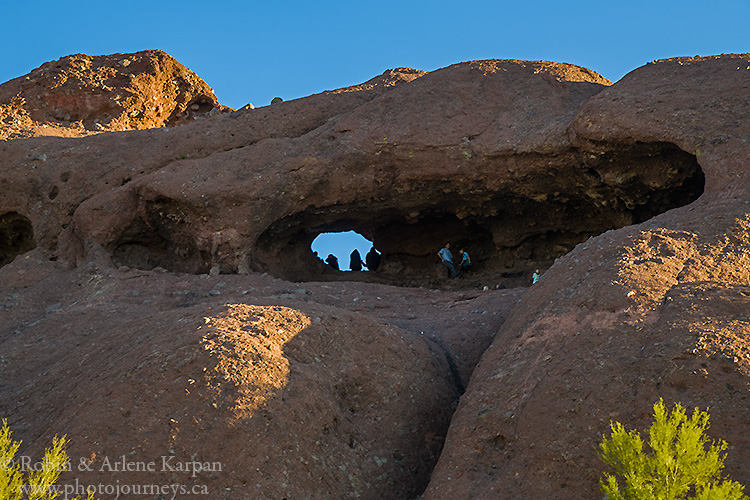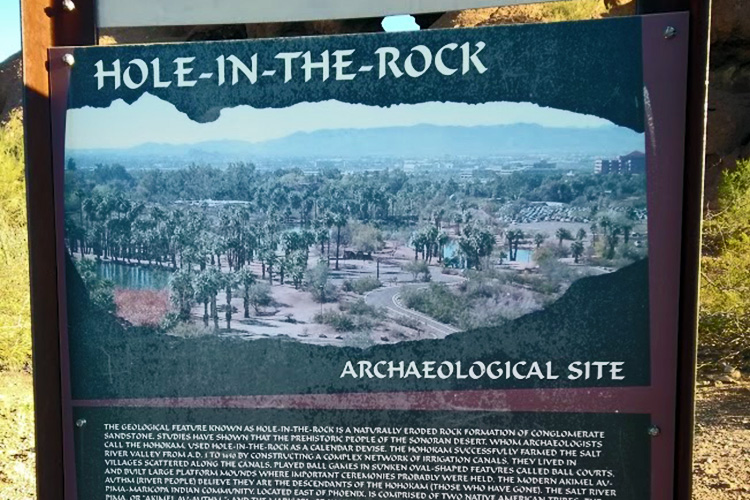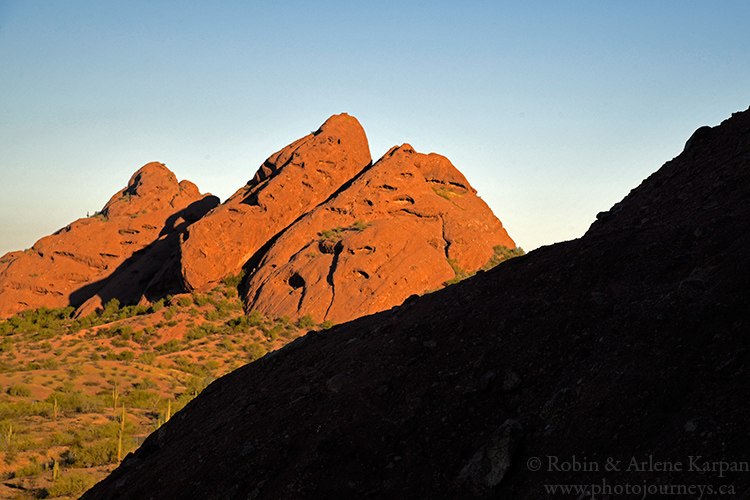 Other activities in Phoenix you might enjoy
SUBSCRIBE to Photojourneys below
Feel free to PIN this article