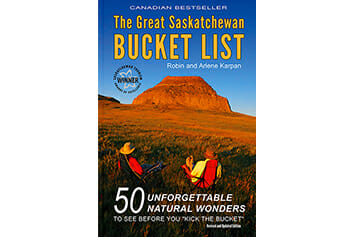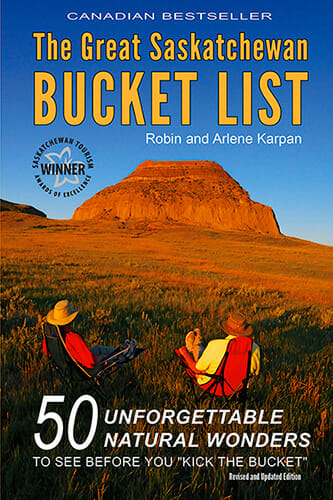 Our best-selling book, The Great Saskatchewan Bucket List – 50 Unforgettable Natural Wonders to See Before You Kick the Bucket, is back on the market – revised and updated. We had completely sold out of copies. So instead of simply re-printing, we thought that it was time to go through the book in detail and make sure that it was up to date. We also took the opportunity to add several new photos.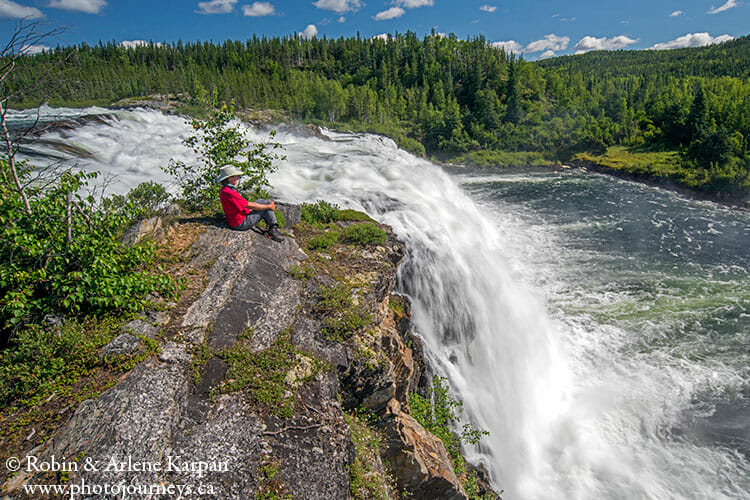 How the Bucket List Began
The idea for this book started a few years ago when we gave a series of photo presentations on the wildly spectacular Athabasca Sand Dunes of northern Saskatchewan – the largest dunes in Canada and largest this far north anywhere in the world. Almost without fail, someone would come up to us after and say, "That's definitely on my bucket list!" So that got us thinking: what else should be on your bucket list?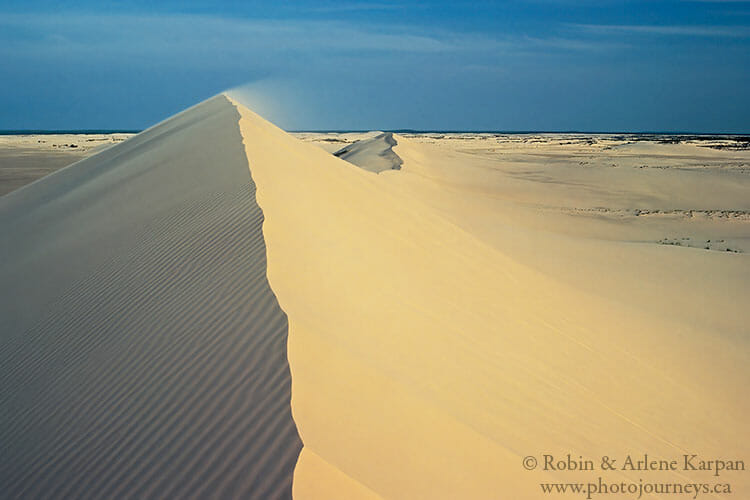 After several years of travelling to almost every corner of Saskatchewan, we knew there was a wealth of natural wonders out there – many more than could be put on a manageable list. So we came up with our take on the top 50. This would be the best of the best – places where you can't help but say, "Wow. This is really cool!"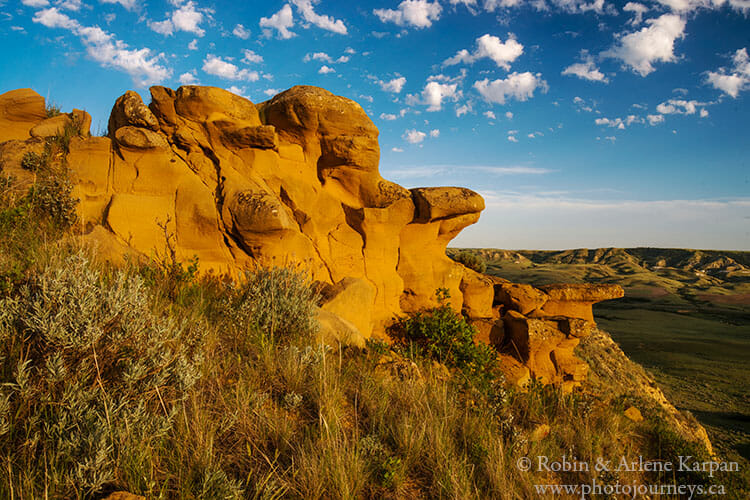 Since we wanted this to be a Saskatchewan-wide book, we had to have representation from north, south, east and west, reflecting the wide diversity of our natural areas. It's that diversity that we find most compelling about the Saskatchewan landscape, with everything from wide expanses of natural grasslands to wild northern rivers, more sand dunes than anywhere in the country, some of Canada's baddest badlands, exceptional wildlife hotspots, and unique terrain such as the Cypress Hills.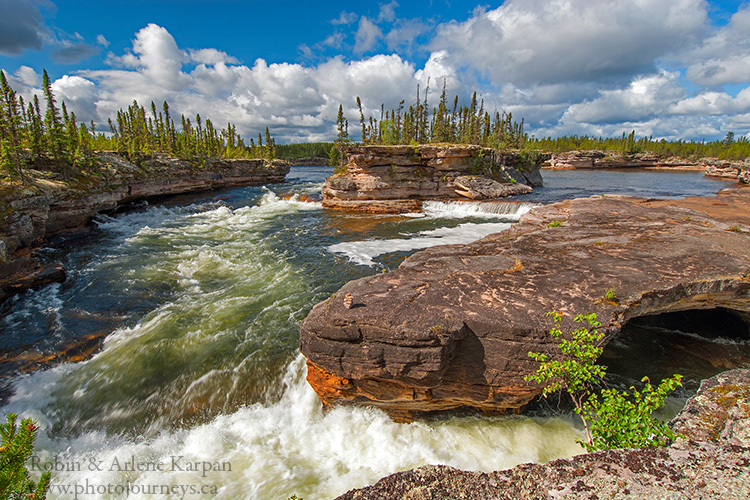 We also wanted the majority of natural wonders to be accessible to anyone with average abilities. We rated the difficulty of getting to each place on a scale of 1 to 5. Most fall into the 1-Easy (just hop in your car and go) or 2-Relatively Easy, where you might have to take a short hike, or contend with a road that could be a problem after a rain, for example. Some take more effort, such as physical exertion or logistical planning to more remote places.
More effort yet is necessary with places along some wild northern rivers, where you either have to be experienced in whitewater canoeing or take an organized excursion with a qualified outfitter. A couple of places are just plain difficult. After all, any quest worth its salt should have a few challenges.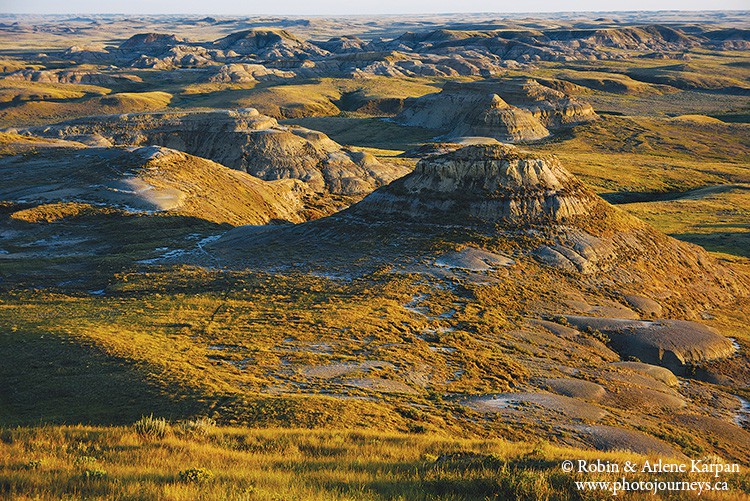 The book helps you to stand in awe on top of Canada's highest sand dunes, marvel at the mysterious Eye Cave on "Dead Man's River", feel the power of Saskatchewan's largest waterfall, take in the fascinating garter snake orgy at Fort Livingstone, ponder the puzzle of the other-worldly Crooked Bush, to mention only a few. We show you how to get there and provide GPS coordinates.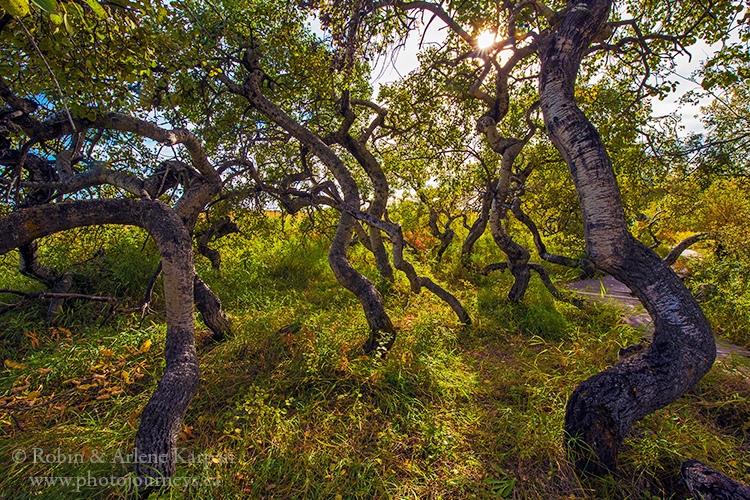 Most important, we don't intend the 50 entries to be seen as the only places worth visiting. Rather, we hope that they will be used as starting points for further adventures. For example, we consider seeing the sunrise over the Conglomerate Cliffs as the top highlight in the West Block of Cypress Hills Interprovincial Park. But once there, you'll discover a wealth of other natural treasures.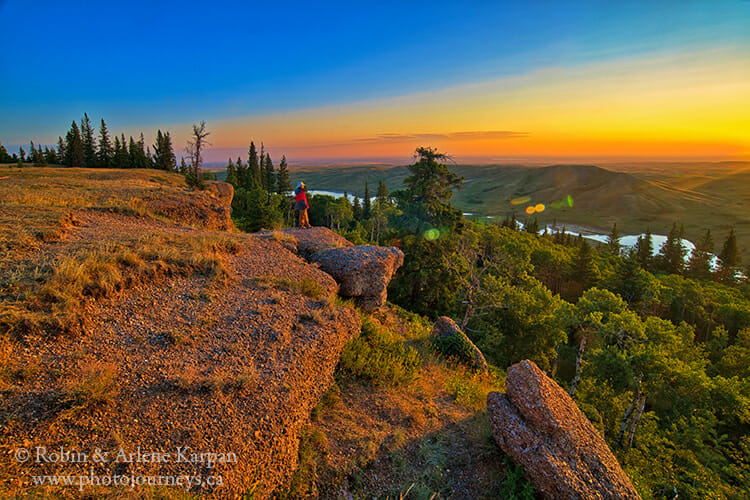 The Revised and Updated Edition
As expected, things change over time. Roads close while others are improved. Sometimes we can't get to places that we previously visited. Fortunately, there have only been a few significant changes to the 50 Natural Wonders on the Bucket List. The main one is that the Sandcastles of Lake Diefenbaker are no longer open to the public. The site is on private pasture land, and for many years the owner allowed people to visit. But this is no longer the case.
Another change is in Luck Lake Heritage Marsh, one of our favourite places to see the awesome spectacle of the fall waterfowl migration. A highlight is the road that crosses the shallow lake along a dyke, offering great vantage points no matter where the birds decide to hang out. Unfortunately, that road is now closed due to erosion and it is uncertain when, or even if, it will be repaired. While Luck Lake is still worth a visit (the birds still come in huge numbers), it isn't quite as compelling with the loss of that special road.
So instead of a section specifically about Luck Lake, we combined this with other top wildlife areas (some of which are even better) to make the entry about the best places to see the migration. After all, it's the phenomenon of seeing massive flocks of geese and cranes that are impressive rather than the specific place we see them.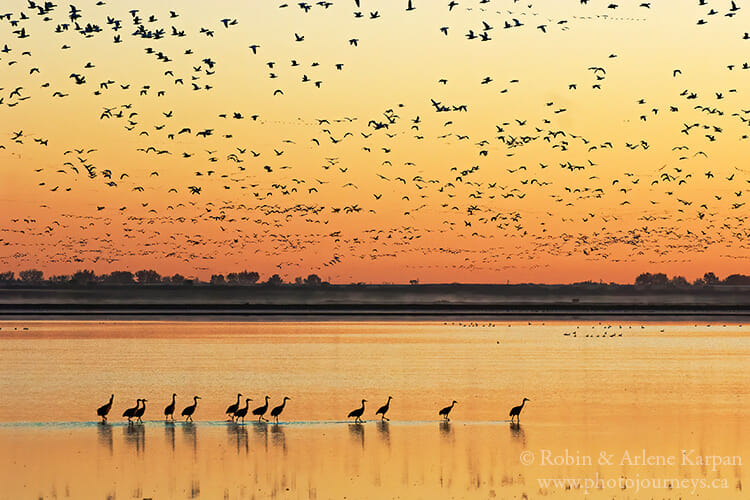 New Additions
When we first came up with the list of 50 Natural Wonders, the biggest challenge was narrowing it down to only 50. So the positive side of having to eliminate two entries is that we could add two more in their place.
One is the Sand Dunes of Douglas Provincial Park. A short hike from the shore of Lake Diefenbaker brings us to a completely different world of drifting dunes, sandy blowouts, and trees with exposed roots clinging to life. The most amazing part is that it is not far from the busy core area of the popular park, but it seems that we're in the midst of a vast wilderness.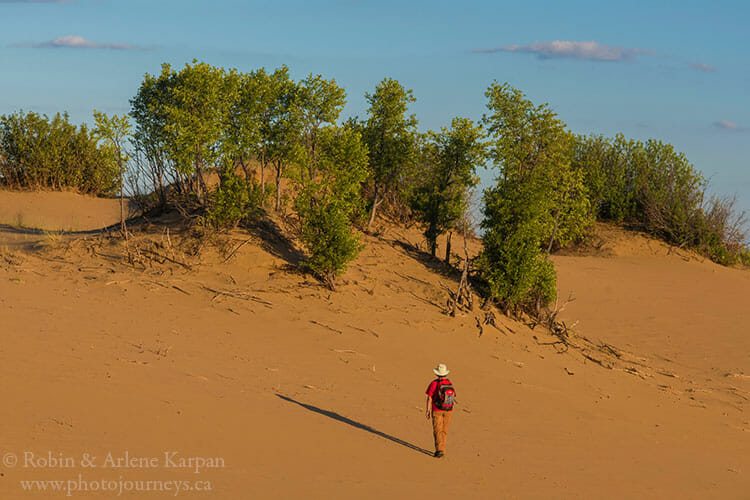 The other new addition is the collection of intriguing sandstone formations at Roche Percee in the province's southeast. The colourful and fancifully eroded formation includes strange shapes, rocks with window-like holes, and natural bridges. They served as a prominent landmark throughout history.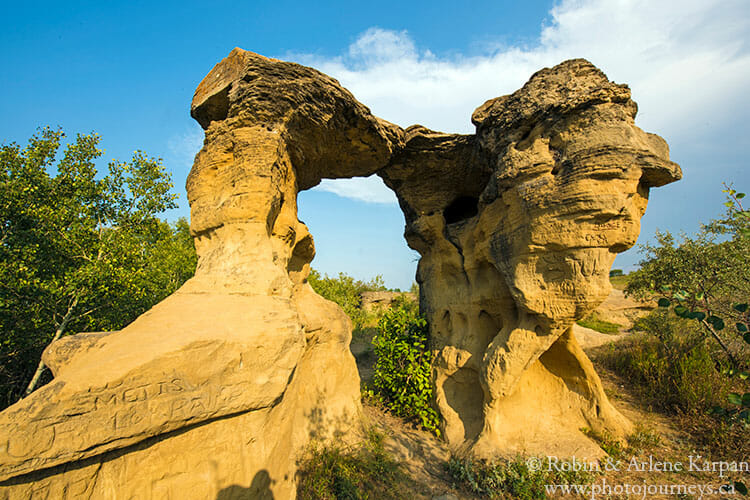 The Great Saskatchewan Bucket List is available at bookstores,better gift shops, and select outdoor stores throughout Saskatchewan, or directly from parklandpublishing.com. It's time to get out and start checking more things off your bucket list.
Check out our book trailer video.
SUBSCRIBE to Photojourneys below
Feel free to PIN this article on The Great Saskatchewan Bucket List