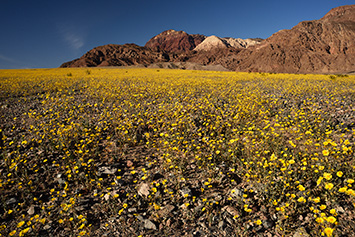 Last Updated on January 24, 2021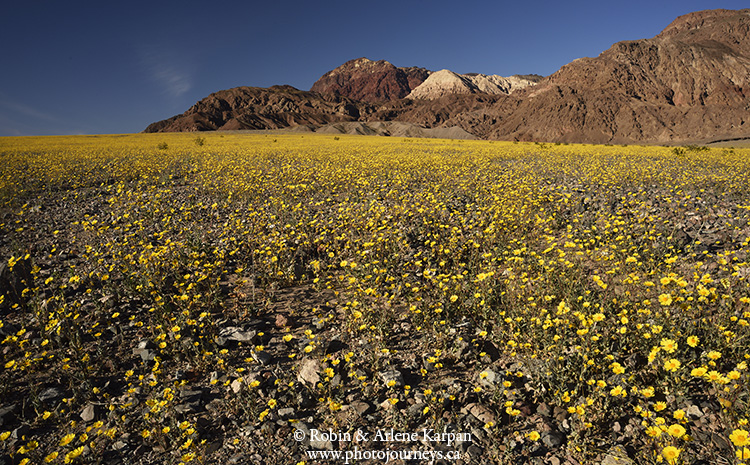 We just got back from Death Valley National Park in the USA where a rare wildflower "super bloom" was underway. This extremely dry desert area averages only two inches of rain per year, but this is an El Nino year so there's nothing average about it. Torrential rain and floods last fall, combined with timely winter rains, made the dormant wildflower seeds spring to life. Amazingly, they seemed to pop out of the most inhospitable looking stony and gravely ground. Here's a sample of what we found. We're not botanists, so if any of you flower experts out there notice any species being mislabelled, please let us know in the comments section.
Wildflowers are only one of many amazing photo ops in Death Valley, so we'll follow up with other images and trip reports before long.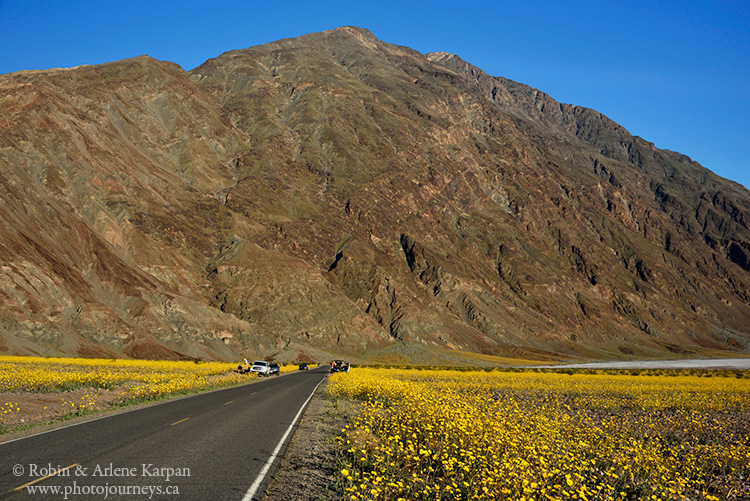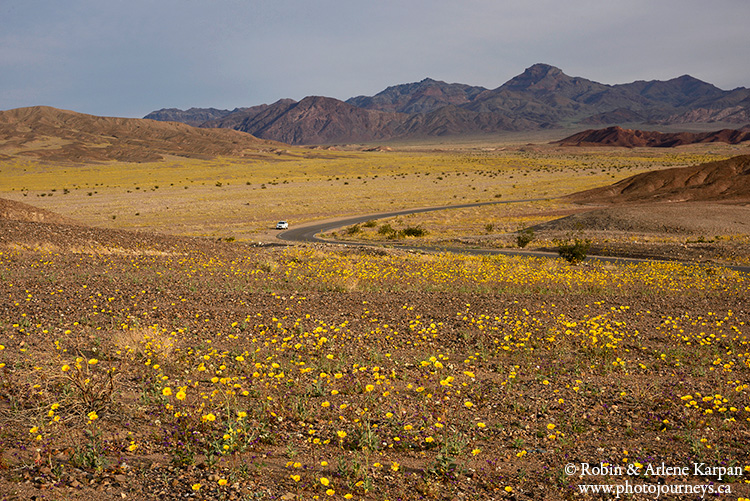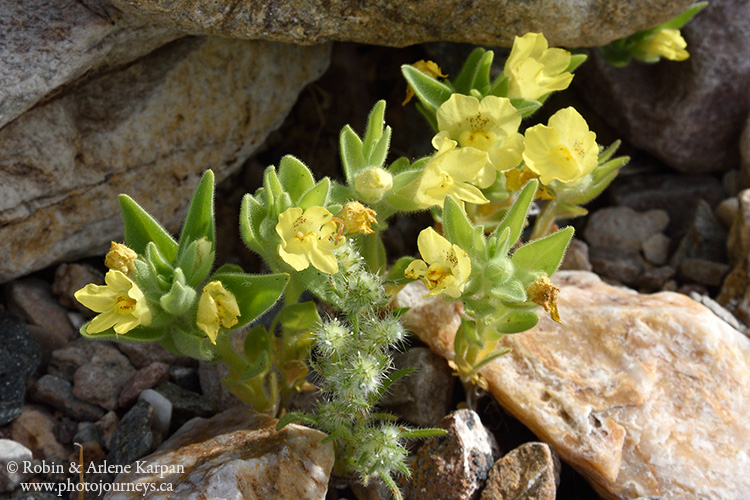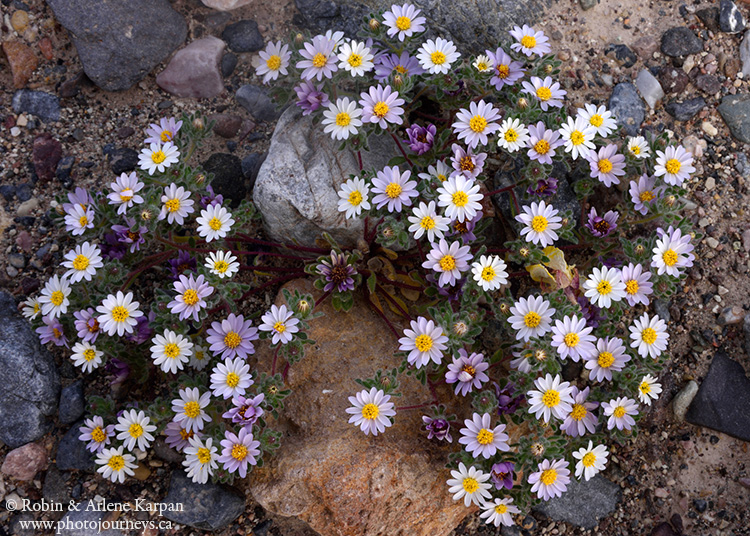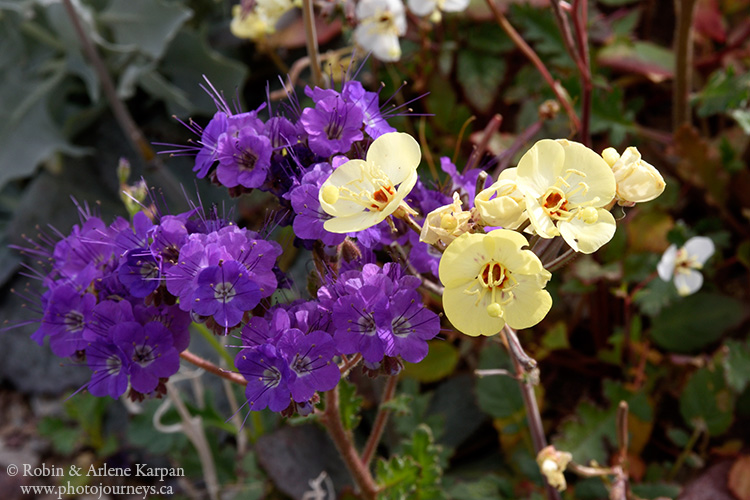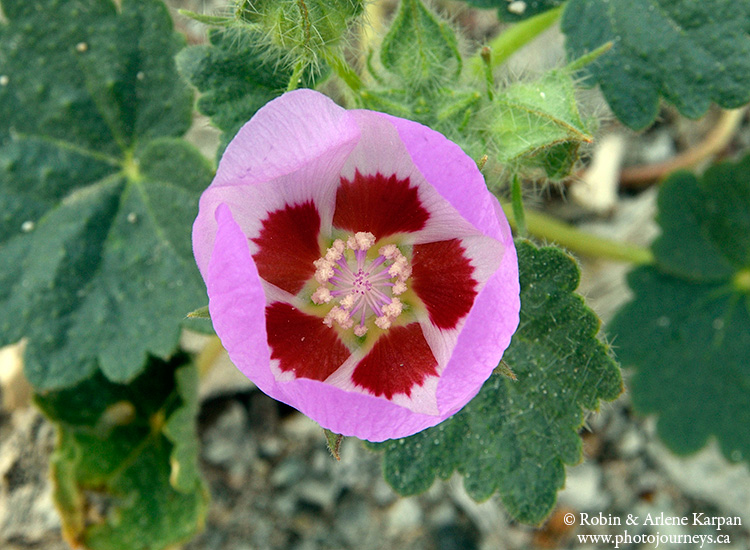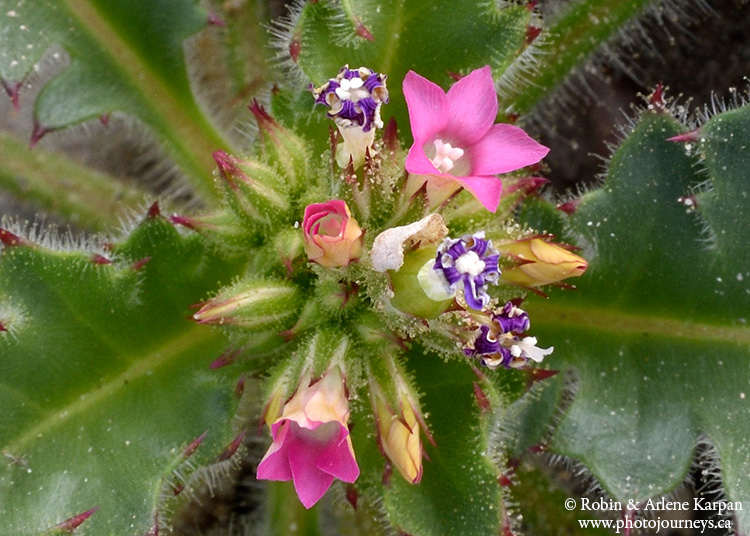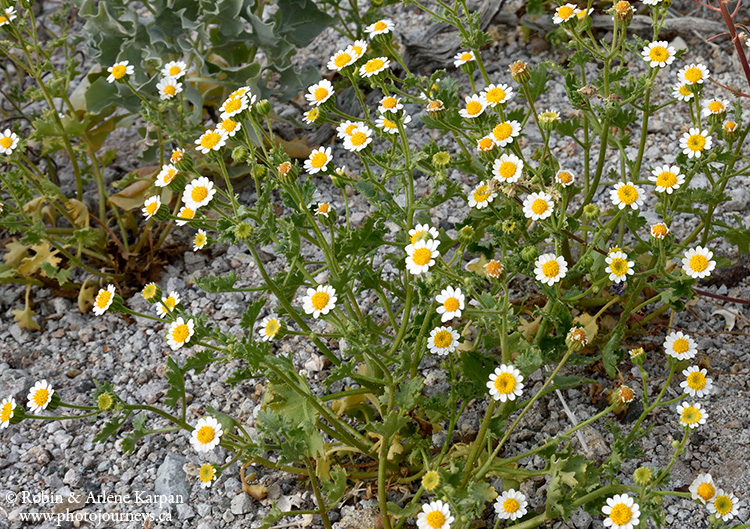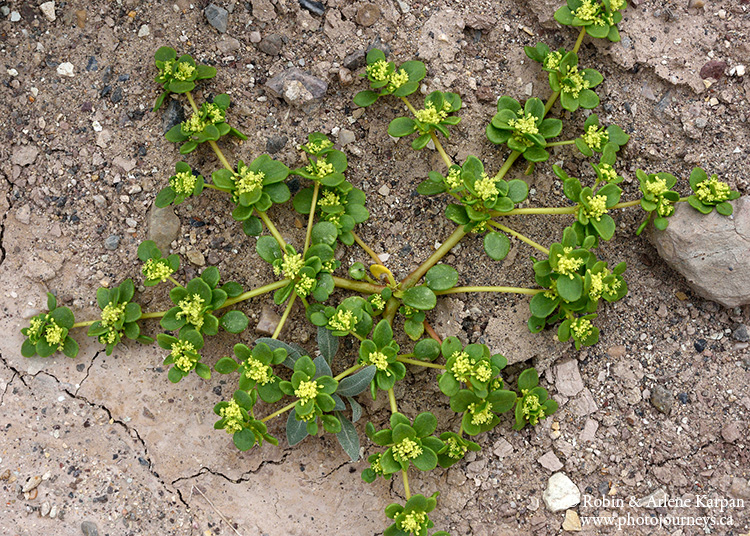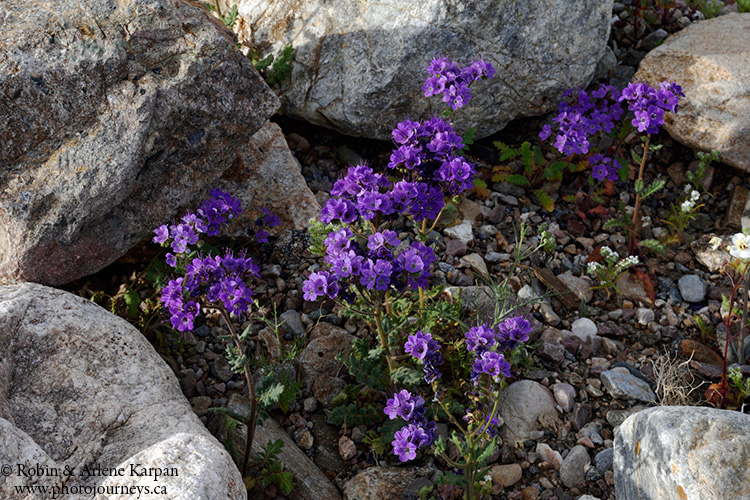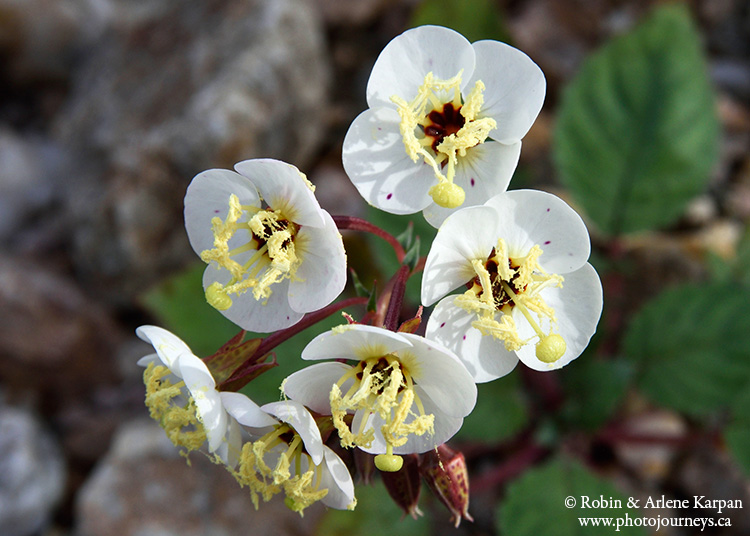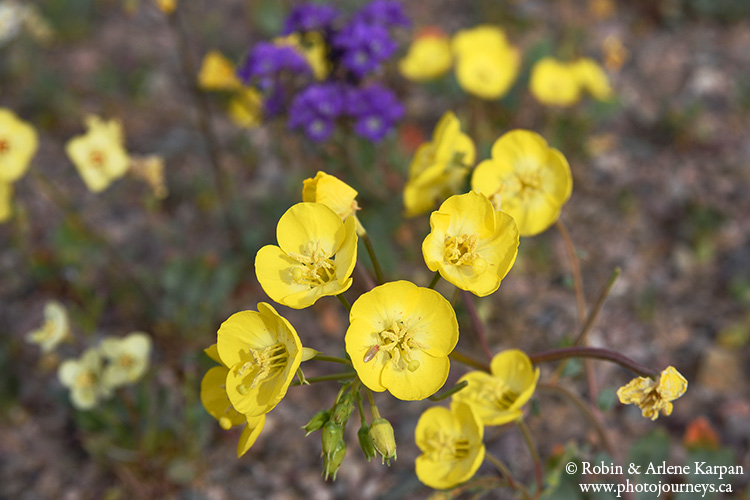 Feel free to PIN this article