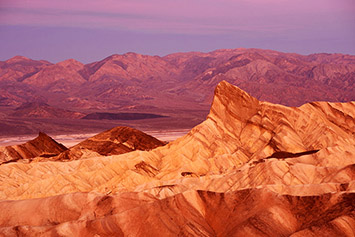 Last Updated on January 24, 2021


Death Valley abounds in awesome sights to photograph, but the single most famous spot is Zabriskie Point at sunrise. It's so popular for a lot of good reasons. You stand on a high ledge overlooking a vast area of badlands. Beyond is the bold, triangular-shaped point known as Manly Beacon, and to the right stands the colourful Red Cathedral formation. Farther in the background lies Badwater Basin, backed by the Panamint Mountain range. Best of all, Zabriskie Point is easy to get to – a short drive from Furnace Creek, site of a resort and the park's largest campground, then a five-minute walk up the hill. Arrive well before sunrise, and there will likely already be several photographers there, lined up on the edge of the hill like a bunch of crows on a telephone wire.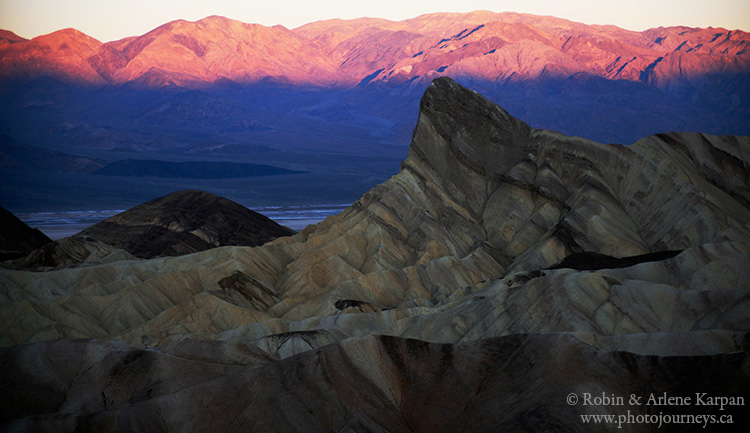 Be sure to get there early enough because the light before sunrise could be even better than sunrise itself – it depends a lot on cloud conditions. A half hour or more before sunrise, the sky and hills take on a pinkish glow. The sun is behind you, and it first illuminates the distant mountains, turning them a brilliant red. To begin with, foreground elements such as Manly Beacon are still in shadow, then before long the sun washes over it and the badlands, casting golden tones. The multi-coloured badlands below the Red Cathedral are especially striking. Besides the grand views, this is also a perfect time to get close-ups of badland formations, made all the more intriguing by the strong side-lighting.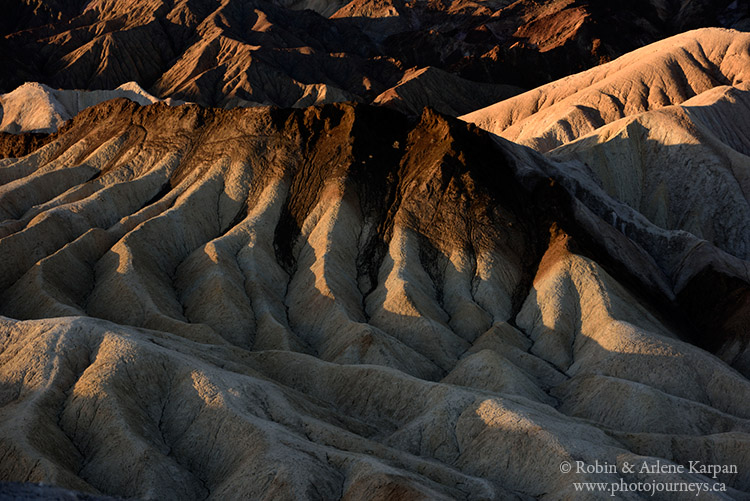 Next posting
– The logistics of travelling to Death Valley

Feel free to PIN this article