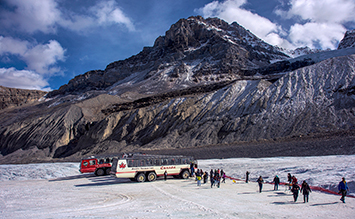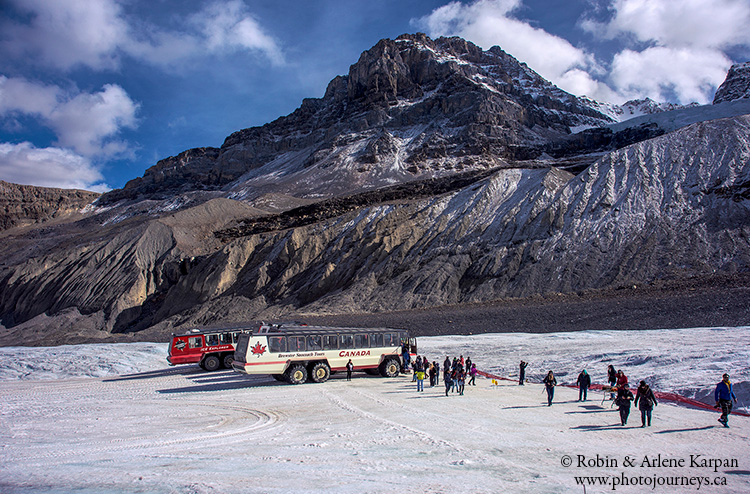 The massive Columbia Icefield is the highlight of the spectacular Icefields Parkway, a driving route of 230 kilometres between Lake Louise and Jasper in the Canadian Rockies. Encompassing parts of Banff and Jasper National Parks, you can see seven major glaciers and around 25 smaller ones along the way. Things really get interesting about half way along where glacier tongues extending from the Columbia Icefield appear practically one after another. The largest is the Saskatchewan Glacier, source of the North Saskatchewan River. Snow Dome Glacier is topped by a mountain peak where melting snow flows to three oceans – the Pacific, Atlantic and Arctic.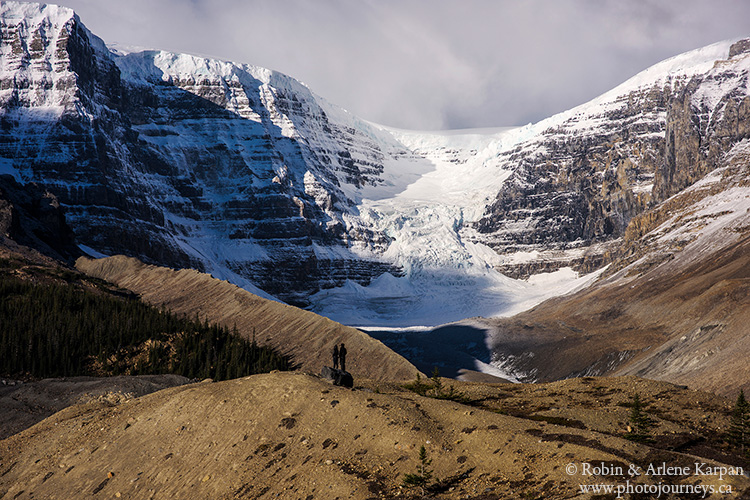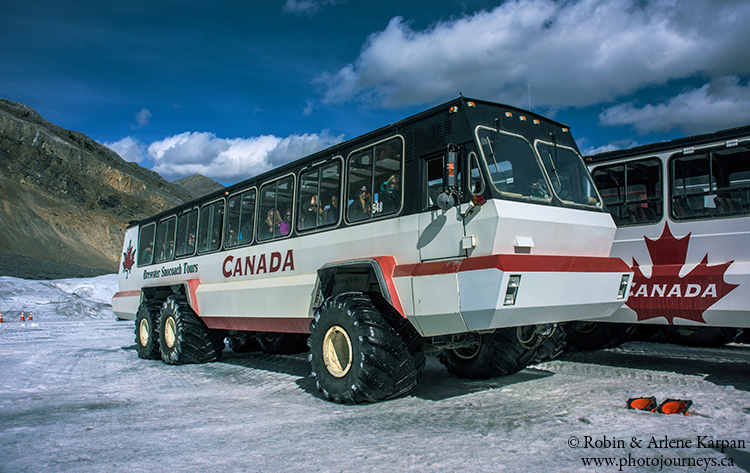 Most accessible is the Athabasca Glacier. Facing it, the Icefield Centre has exhibits, an information office, restaurant and hotel. A walking trail takes you close to the ice, but to really get up close and personal, you can take a trip onto the glacier itself. Unique and massive Ice Explorer vehicles, built specifically for this purpose, travel up the steep, rocky moraine then onto the ice. Standing right on the ice of an expansive glacier is a surreal experience. If you prefer sitting, there are even a couple of Parks Canada's familiar red chairs out on the ice.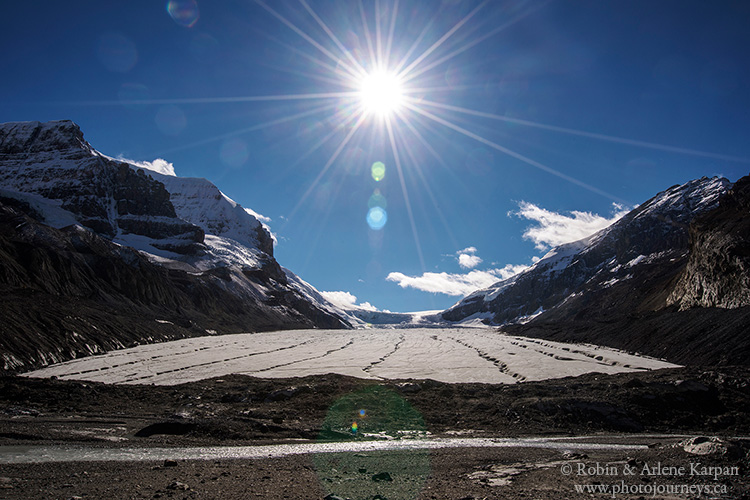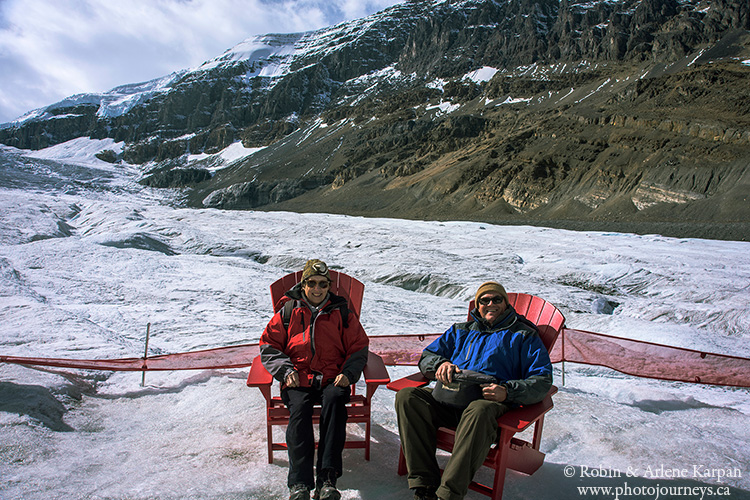 A relatively new addition is the nearby Glacier Skywalk, a cliff-edge walkway that extends onto a glass-floored and walled observation platform where you look down to the Sunwapta Valley 280 metres below. Taking the first step onto the platform felt rather eerie as we looked straight down, literally under our feet, to the river and waterfalls way below. If the view wasn't enough, a couple mountain goats casually wandered on the nearby cliff face below and looked up at us.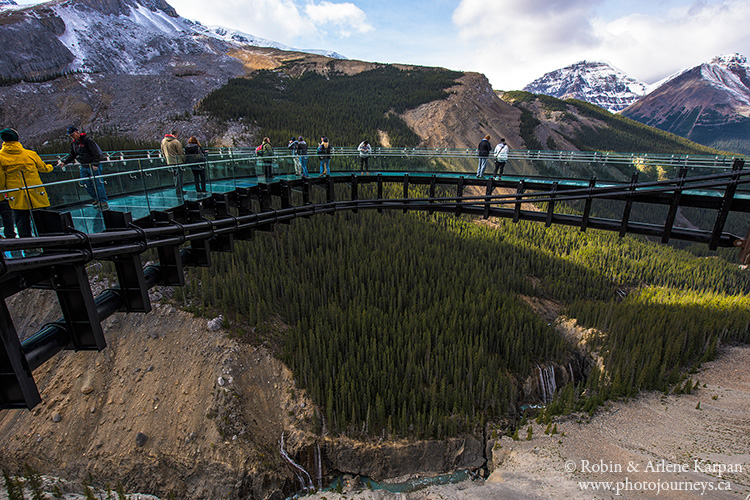 It's definitely worthwhile spending at least a couple nights nearby to have enough time to explore the area. There's plenty of hiking trails to keep you occupied. And for photography, it's hard to beat just driving along this section of highway close to sunrise and sunset to take advantage of the magical light on the mountains.




In addition to the hotel at the Icefield Centre, self-contained RVs can stay in a part of the Icefield Centre parking lot. Just a kilometre or so south along the highway, Columbia Icefields Campground is for tents only. Just past there is the entrance to Wilcox Creek Campground, which is also the trailhead to one of the more popular day hikes. Check the Parks Canada website for current opening and closing dates for campgrounds, since they do vary.
For details, see the Parks Canada website www.pc.gc.ca For details on trips onto the Athabasca Glacier and the Glacier Skywalk, see Brewster Travel Canada's website www.brewster.ca

Feel free to PIN this article