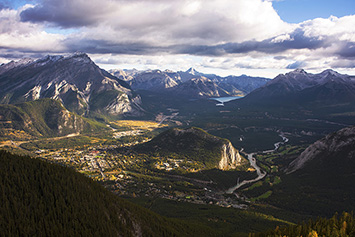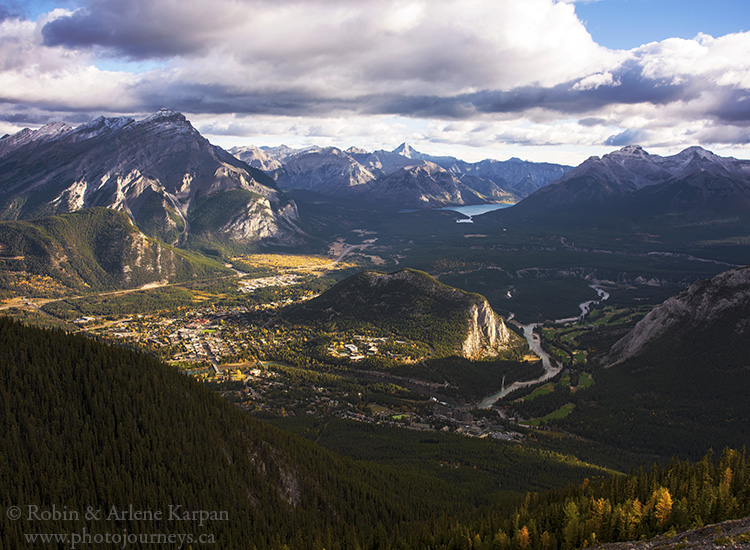 Canada's Banff National Park abounds with photogenic hot spots, but for a bird's eye perspective of the spectacular terrain, it's hard to beat a trip up Sulphur Mountain on the Banff Gondola. Just outside Banff townsite, the eight-minute trip takes you to an elevation of 2281 metres, where you look down on the townsite some 700 metres below. Each gondola car holds four people. If you want to take photos during the trip, try to sit on the right side going up and the left going down.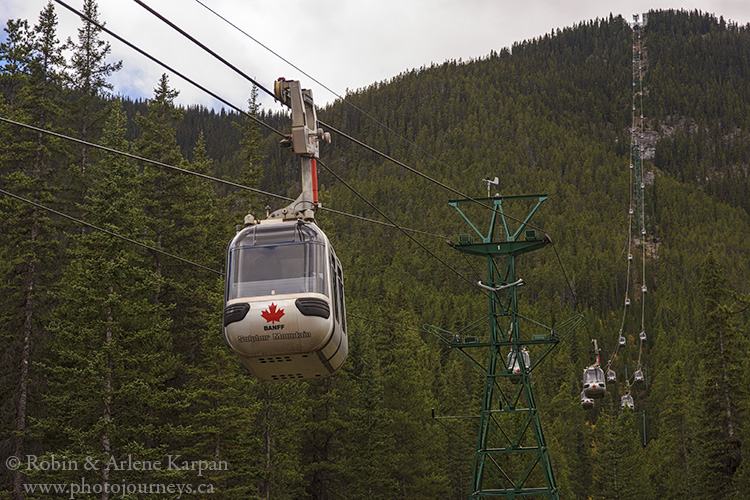 The route up Sulphur Mountain has a long history. A trail was first built in 1903 to establish a weather observatory. The Cosmic Ray Station near the top was used for many years and is now a National Historic Site. When the gondola was built in 1959, it was the first gondola anywhere in Canada and the first bi-cable gondola in North America. It remains Canada's only bi-cable gondola.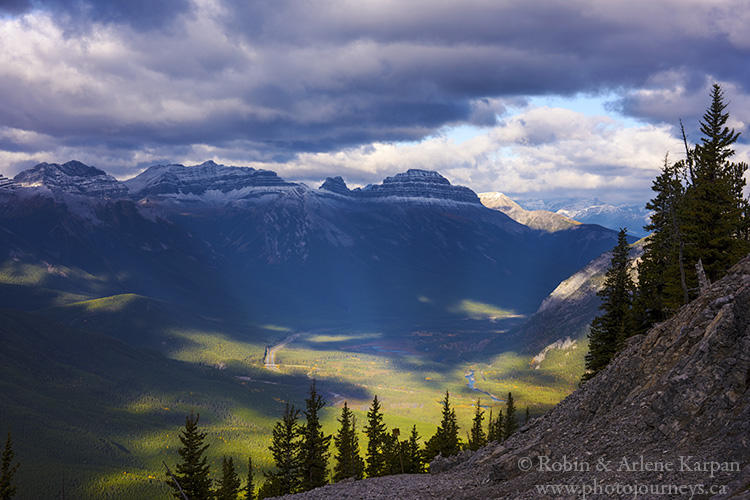 The entire operation has recently gone through a major refurbishing, with the new Upper Terminal completed in 2016. Its main feature is a 360 degree observation deck, and inside you'll find an interpretive centre, theatre, restaurant, and coffee shops. A ridge-top boardwalk leads to other viewpoints and to the site of the historic Cosmic Ray Station. There's always a possibility of seeing wildlife. During our visit a couple of bighorn sheep were lounging right beside the trail.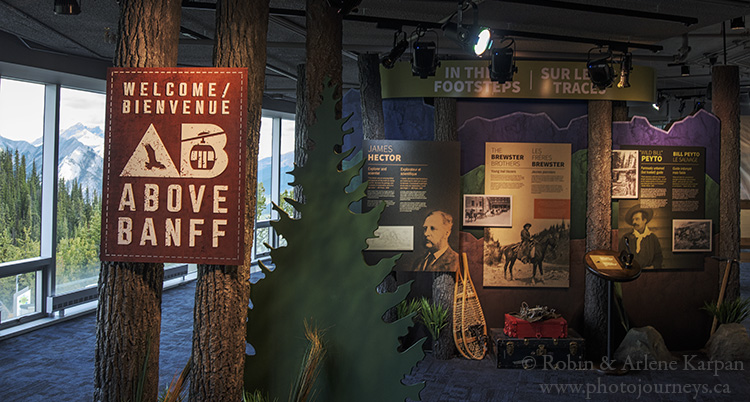 The highlights, of course, are the views in every direction. Just below is the townsite, with various mountain peaks and Lake Minnewanka in the distance. Look another direction along the mountain-lined Bow River Valley, with the Trans Canada Highway disappearing into the distance. Turn around yet again, and you gaze over wide expanses of pure wilderness. Since you can see so far, one of the most intriguing parts of the experience is seeing weather systems which can be quite different in different valleys.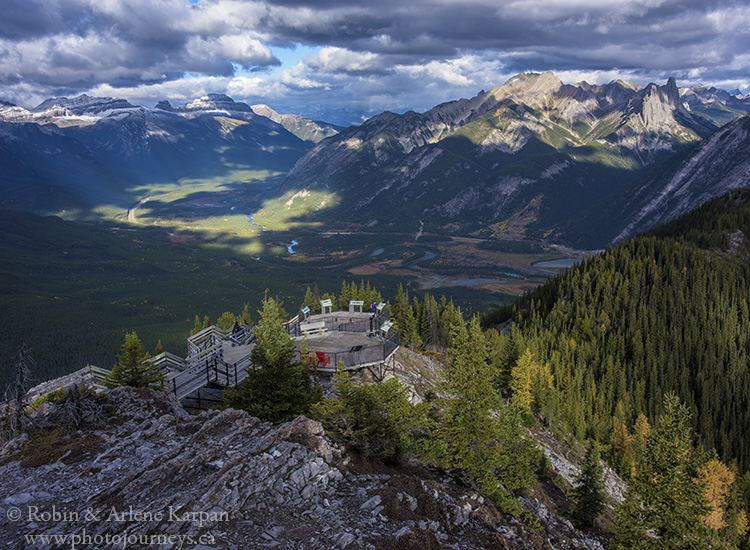 If you plan to take the gondola, our most important piece of advice would be to go early in the morning – right when it opens if possible (exact opening times vary as to the time of year). The gondola is very popular and it can get quite busy as the day goes on. Besides, morning light is often the best for photography. Also dress for the occasion. The temperature on top can be several degrees colder than at the bottom.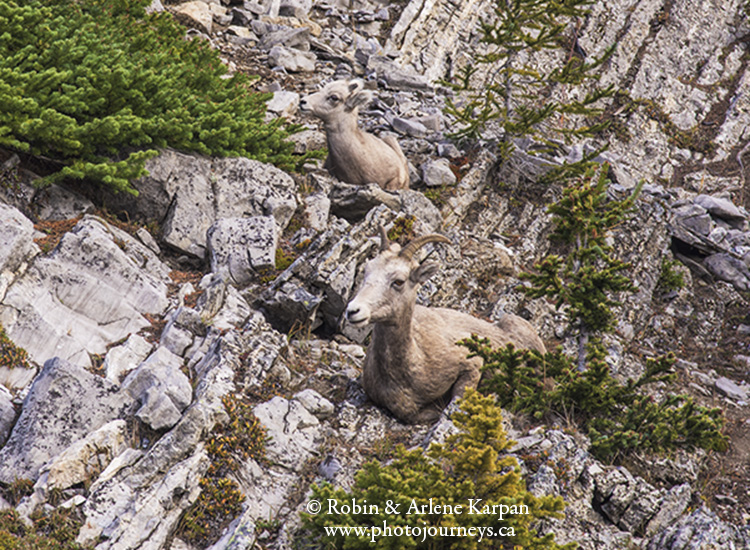 For more details on the Banff Gondola, see Banff Jasper Collection. For general information on Banff National Park see Parks Canada www.pc.gc.ca, and also visit Banff and Lake Louise Tourism for other great ideas on making the most of your visit to Banff.
Other articles on Photojourneys that you might enjoy on Banff:
SUBSCRIBE to Photojourneys below
Feel free to PIN this article on the Banff Gondola