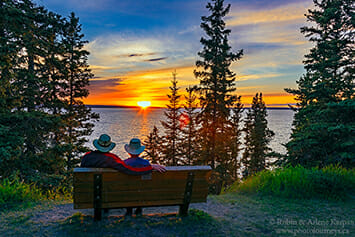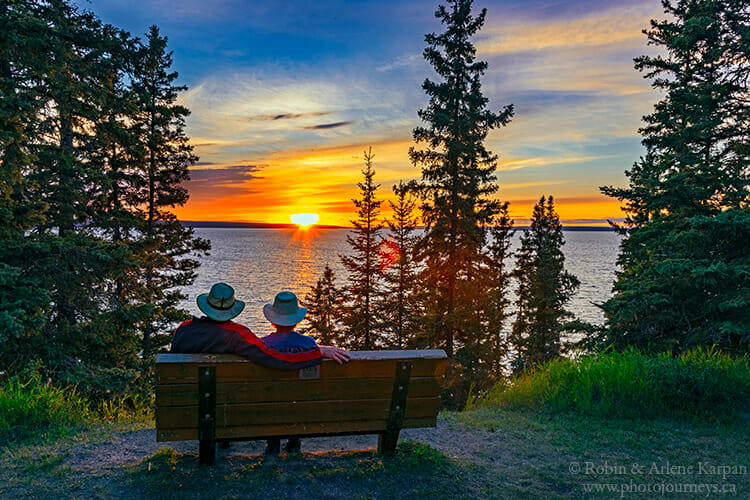 Prince Albert National Park in summer is a combination of peaceful nature walks, paddling on gorgeous waterways, finding approachable wildlife, barbecues on the beach, and lingering dazzling sunsets. Occasionally, photographers are also treated to dramatic skies. Here are 20 photos as a brief taste of what to expect.
Water, Water Everywhere
A large part of the park is water, including enormous lakes such as Waskesiu, Kingsmere, and Crean Lakes, plus numerous smaller lakes and wetlands galore. Waskesiu Lake is the centre of the action, with a beach right in the Waskesiu townsite and several popular picnic sites along both sides of the lake. Add to this the river systems such as the Waskesiu River, the Spruce River in the south, and the short but scenic Kingsmere River connecting Waskesiu and Kingsmere Lakes.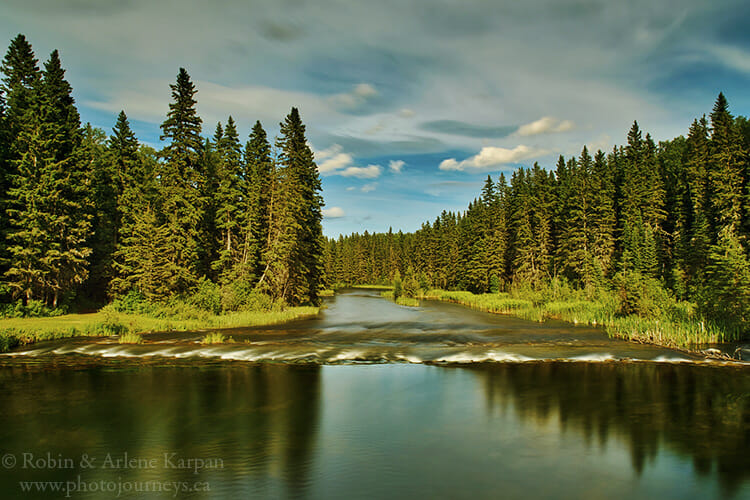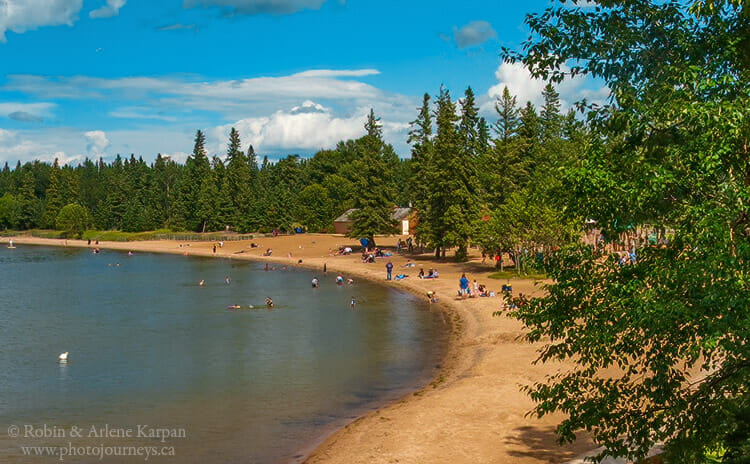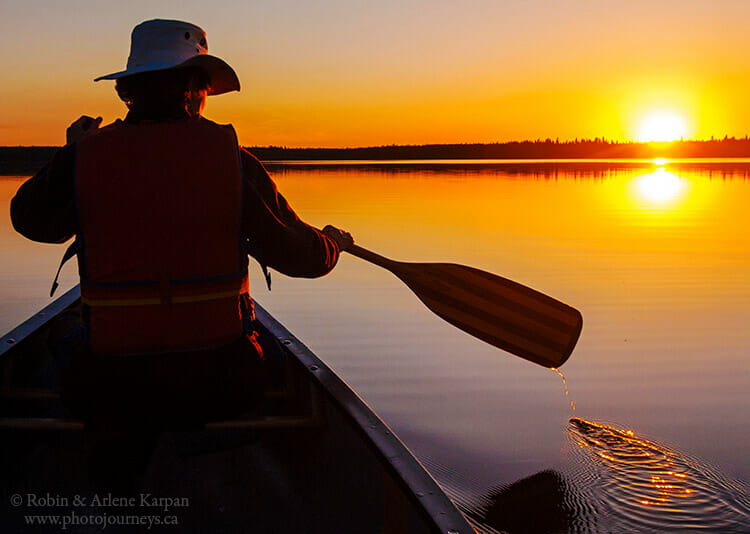 This means there are plenty of opportunities to get out on the water. The park is classic canoe country, with numerous places to go for a paddle. Our favourite is the canoe trip to Grey Owl's cabin in remote Ajawaan Lake north of Kingsmere Lake, where one of Canada's earliest and most famous conservationists lived, worked, wrote many bestselling books, and was finally buried. We usually combine this with a paddle through the series of small lakes on the Bagwa Route on the south end of Kingsmere Lake.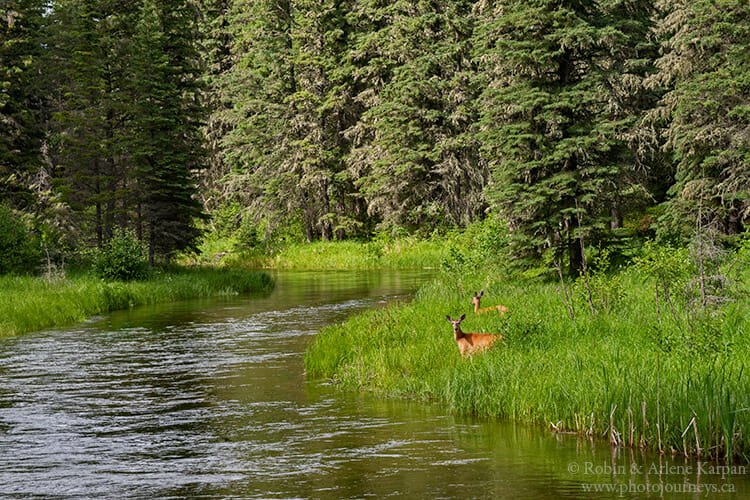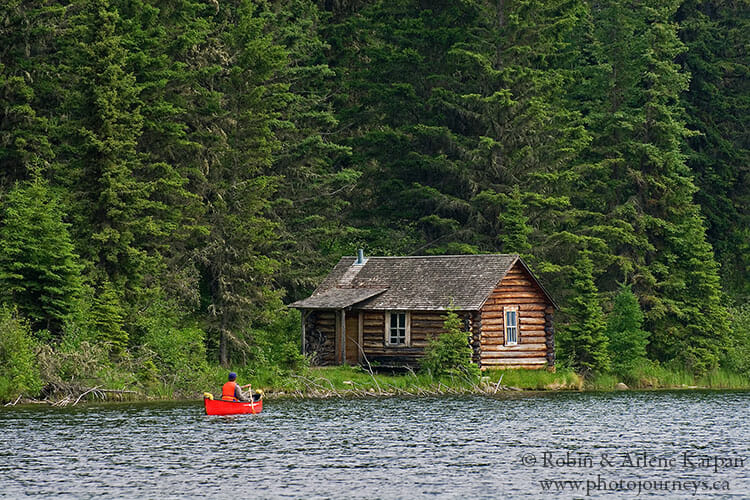 Take a Hike
The best part of hiking in Prince Albert National Park is the incredible variety, from easy strolls to half-day excursions to multi-day backpacking trips. They take us through forests, grasslands, over hills, and beside beautiful waterways. A bonus in summer is the profusion of wildflowers. As an option to canoeing, you can also visit Grey Owl's cabin on a hiking trip of around 20 km each way. For some ideas, check out our posting on Five Easy Hikes in Saskatchewan's Prince Albert National Park.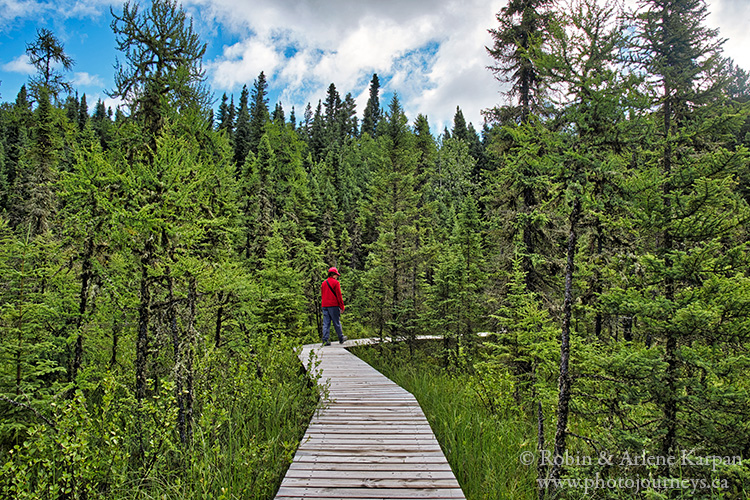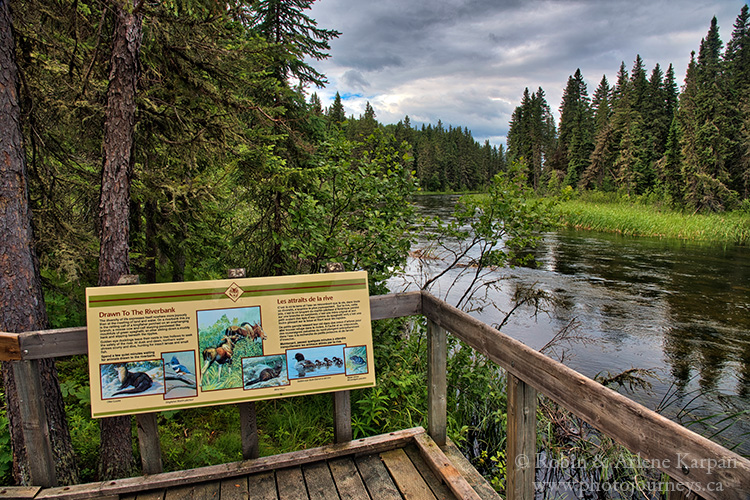 Critters
The park is famous as one of the best places in Saskatchewan to find wildlife, with everything from bison to moose, deer, bears, wolves, elk, and foxes, to mention a few. The birdlife runs the gamut from songbirds to raptors, waterbirds, and a healthy population of pelicans that nest in the park. What you see when depends on a lot of factors, sometimes just being in the right place at the right time. During hot summer weather, chances of finding wildlife are significantly better in the early morning or evening.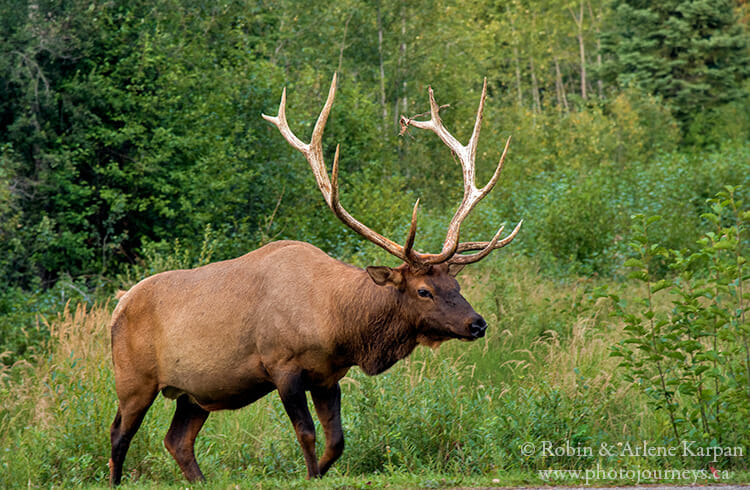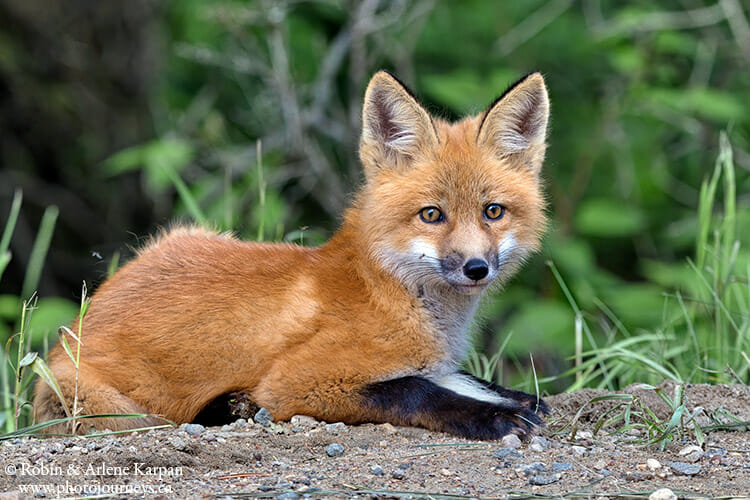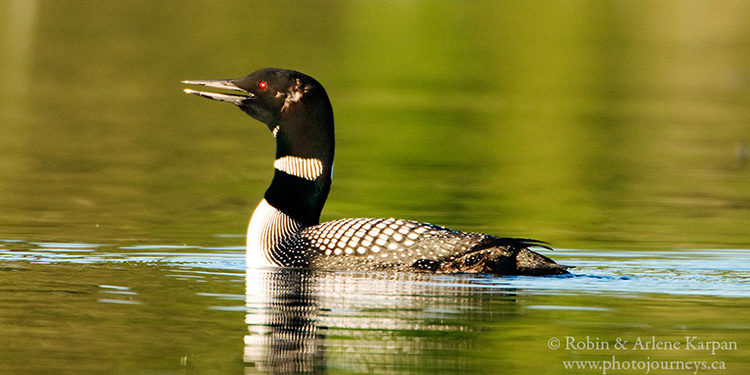 Summer Skies
Summer weather brings a bit of everything, from hot days and clear skies to brief thunderstorms. For photographers, summer storms can be the best part of a visit, with dramatic skies, a good chance of lightning, and often followed by stunning rainbows.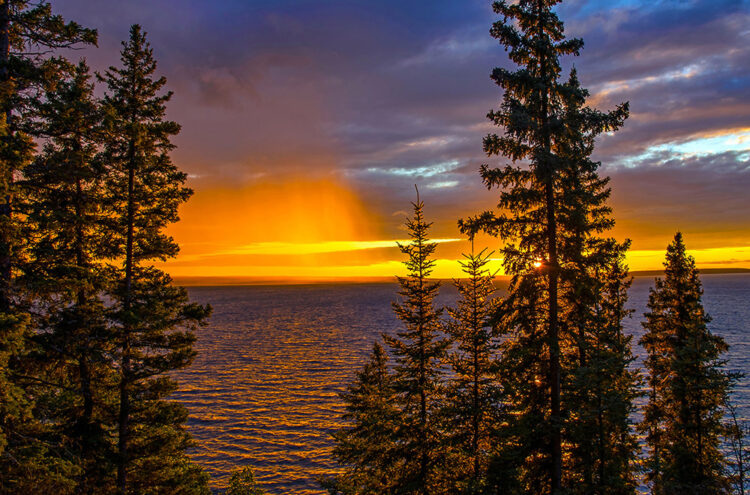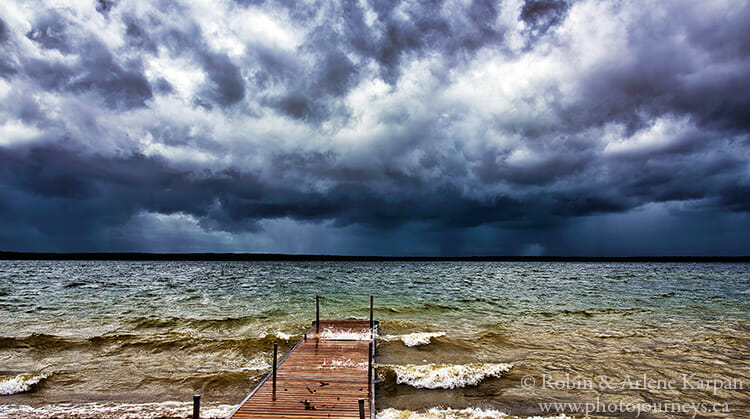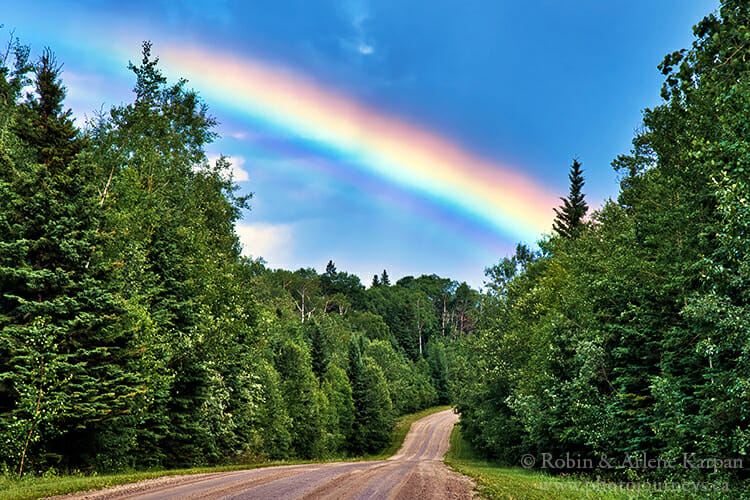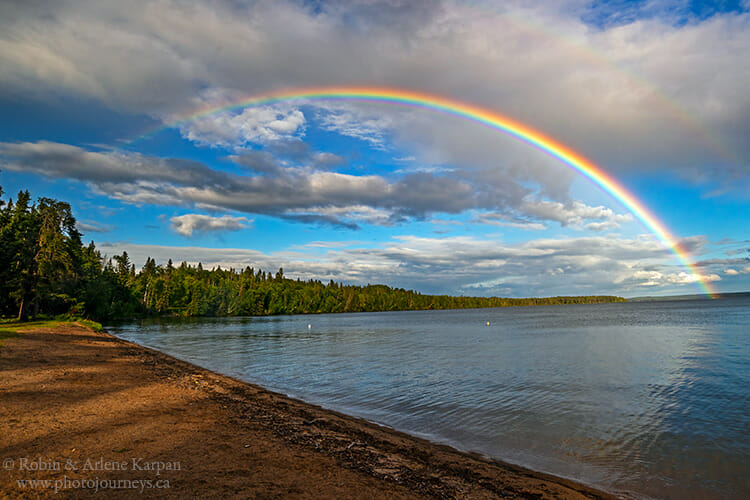 SUBSCRIBE to Photojourneys below
Feel free to save one of these PINS on 20 Photos to Inspire You to Visit Prince Albert National Park