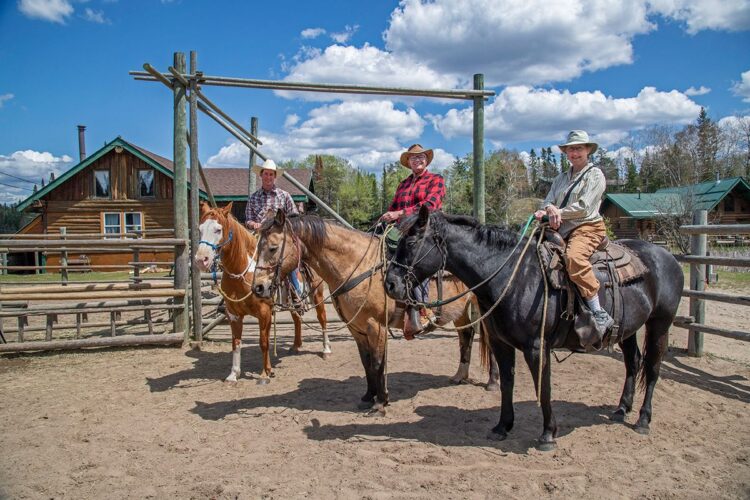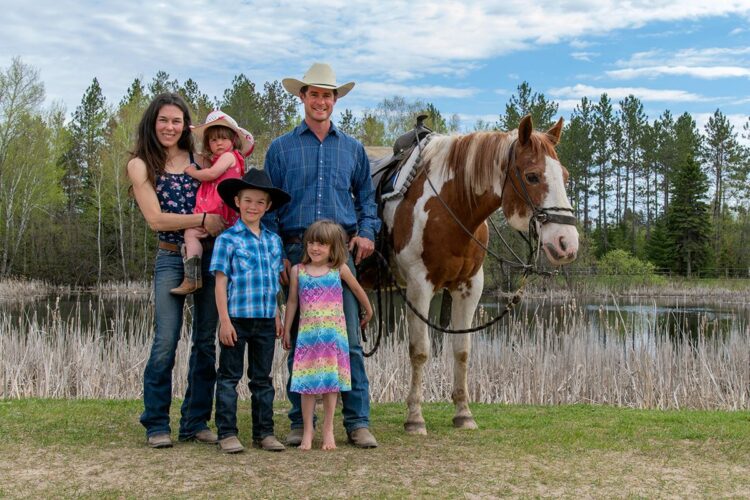 Our stay at Manitoba's Falcon Beach Ranch proved to be an out-of-this-world experience. There's nothing quite like the ranch's UFO Trail Ride. More than a pleasant jaunt in the wilderness, it got us in touch with one of Canada's greatest unexplained mysteries, an intriguing episode intensely investigated by police, military, and international researchers, but ending with more questions than answers.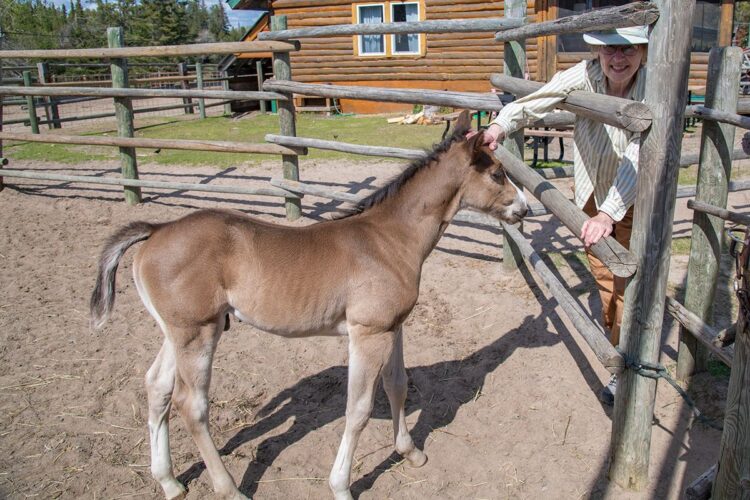 Our arrival at the ranch was decidedly down to earth. We're greeted by owners Devin and Kendra Imrie, plus two of their three young children who were brimming with excitement as they were getting ready for their afternoon horseback ride around the property.
About 150 km east of Winnipeg, the 40-acre guest ranch is located in Manitoba's Whiteshell Provincial Park, close to the Trans Canada Highway and near the resort community of Falcon Beach. Pens and corrals house the more than 50 horses they keep on site, ready to saddle up for trail rides including everything from the ever-popular one-hour family rides to longer wilderness excursions. The Imries breed and raise most of the horses they own.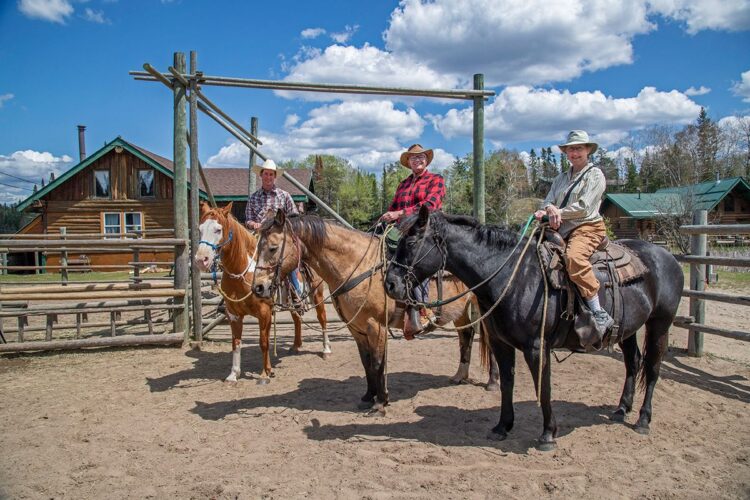 A modern operation with modest beginnings
We're staying in one of the three spacious self-contained log cabins that sit on a rocky ridge behind the house, offering sweeping views over the ranch and countryside. The fully-equipped cabins have a well-stocked kitchen, barbeque, screened-in sitting area, and bedrooms on the lower floor as well as in the loft. On the path up to the cabins, there's even a sauna and hot tub, and an EV charging station. The ranch had a much more modest start, however.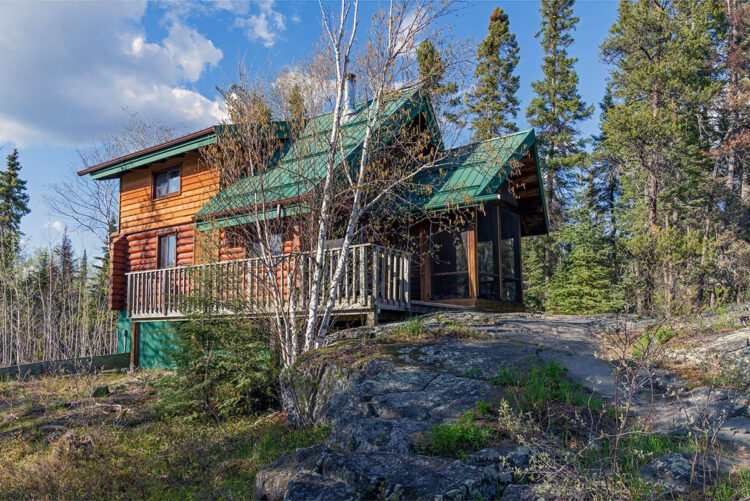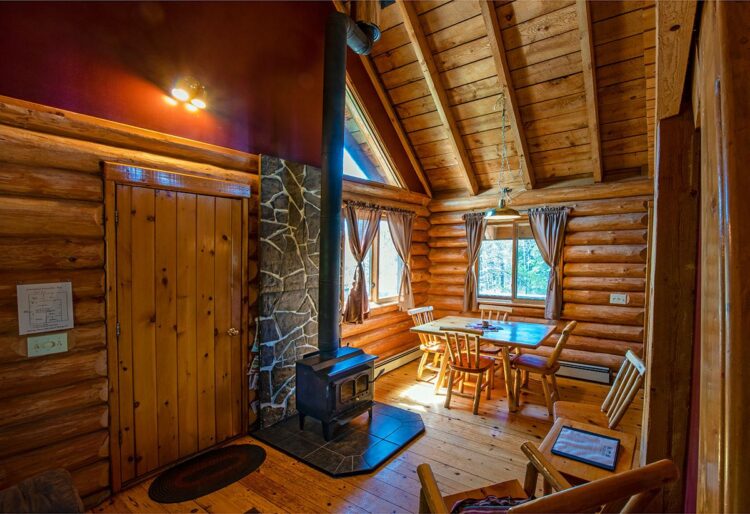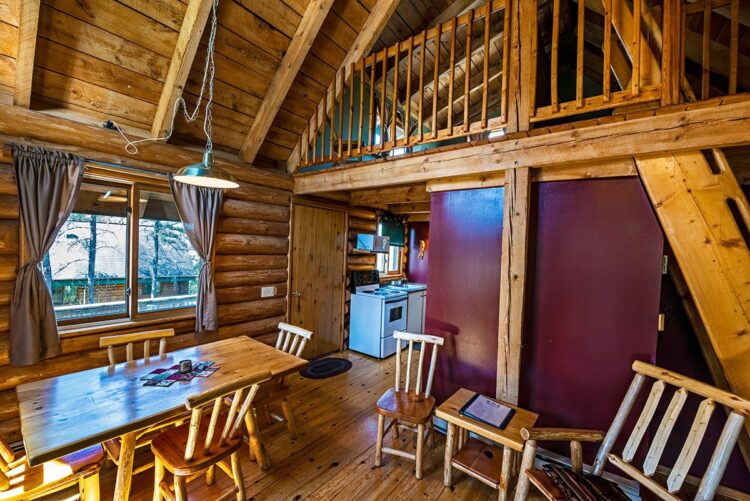 "My dad bought this place in 1978," explained Devin. "He didn't have any money – just an old saddle, a horse, and a Ford Falcon car valued at around $400. That's what they used as collateral for a loan. Back then the ranch had a barn and a corral, and it cost $2 for a one-hour saddle ride."
As we sat down for a visit with Devin and Kendra at a picnic table, we were soon greeted by two more of the ranch animals. Wilbur and Ninja are kunekune pigs, a breed known for their pleasant and calm demeanor which makes them great family pets. Round and heavy, and looking a bit intimidating at first, they came waddling towards us, snorting quietly as they checked us out.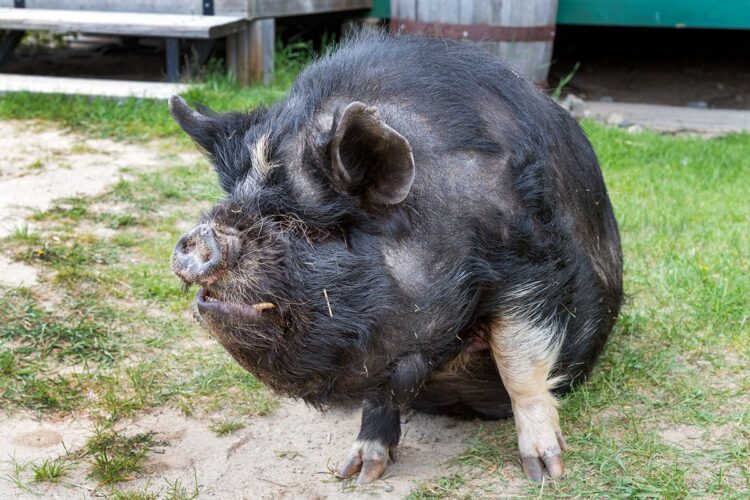 "When they grunt, that means they want to be scratched," said Devin. "Sometimes they lie down in front of you for a belly rub."
With Wilbur at our feet, Devin recounted how he grew up at the ranch and learned every aspect of the operation. He got a biology degree, and with Kendra, also a biologist, worked in the Arctic for a few years. But they always longed to return to the ranch and their family roots, which they did in 2015 when they took over the operation.
Trail rides have remained the mainstay at the ranch. "We offer everything from 40-minute rides for kids and pony rides around the pond, family rides, cookout rides with hotdogs for lunch, and occasional overnight fall trips," explained Devin. "We operate year-round," Kendra added, "with wagon rides and sleigh rides in the winter using our heavy Belgian horses."
An other-worldly trail ride
We opted for the ranch's most famous trail ride, the unique UFO trip, with Devin as our guide. We rode along a forest trail for about 40 minutes to an open area on a broad rocky outcropping. Devin related the strange tale of amateur geologist Stefan Michalak from Winnipeg who, in 1967, had an encounter here that would change his life and bring international attention to this piece of park wilderness.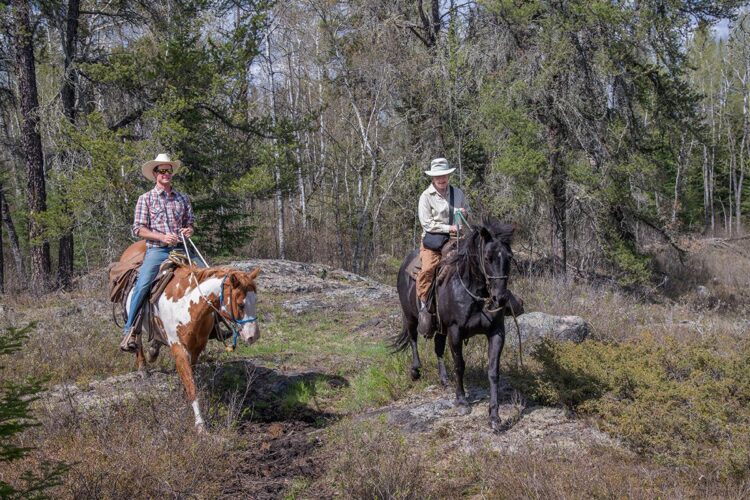 Michalak reported seeing hovering objects, one of which landed nearby. He described a saucer-like craft with no obvious seams or welds. He thought he could hear voices and went to investigate. When he tried touching the object with his gloved hand, the glove immediately melted. Suddenly he felt a burning pain in his chest while his shirt burst into flames. As he madly tore off the shirt, the craft lifted off and disappeared.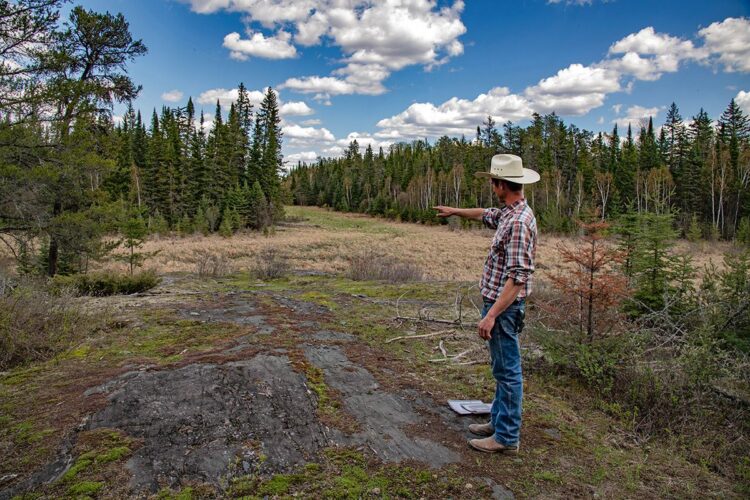 In great pain, he staggered to the highway where he flagged down a passing police car. He got medical help but it took a few days to recover. Even after that, he suffered ongoing health problems.
After the incident, the area swarmed with police, military, and researchers trying to find out what happened. They discovered that the soil at the site was highly radioactive. In the end, it was deemed an unexplained mystery. Authorities found no reason to think that it was a hoax. During Michalak's medical treatment, a psychiatrist concluded that this wasn't a guy who would make up stories. The incident was featured in various UFO documentaries, including TV shows such as "Unsolved Mysteries".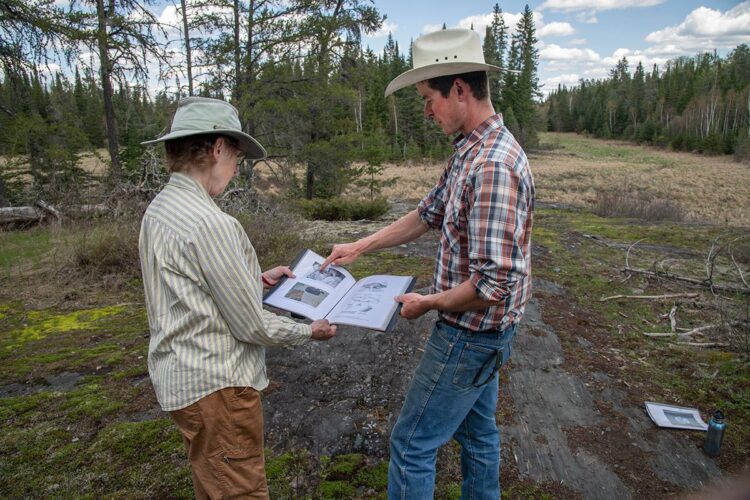 At the site, Devin went into great detail describing the encounter and its aftermath. He showed us pictures of Michalak's chest covered in a regular pattern of burn marks, and sketches that Michalak later made of the saucer.
Back at the ranch, Kendra showed us the special coin the Canadian Mint produced to commemorate the event. When you shine a black light on it, the flying saucer in the image sends down a beam.
Most reported UFO sightings turn out to have rational explanations, or are hoaxes. But this one is considered among the most credible UFO reports anywhere, based on a believable witness with nothing to gain and subject to extensive investigation. Was it a secret military craft? Or was it extra-terrestrial? The mystery has never been solved.
Resources: