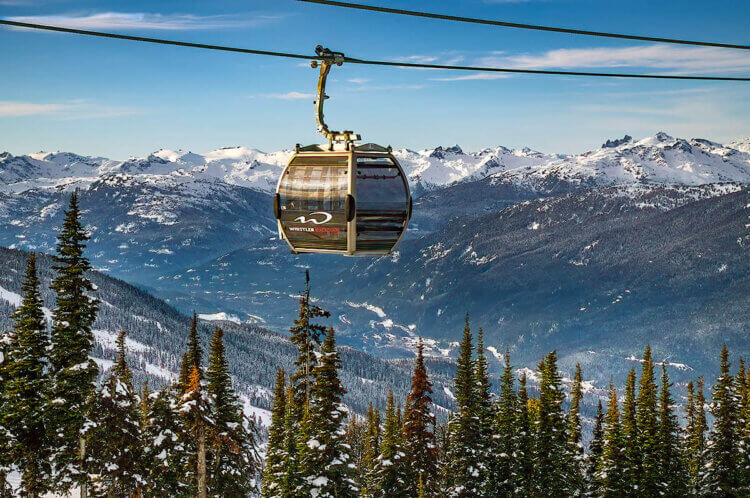 Whistler BC is among North America's most famous ski resorts. But there is a lot more to Whistler than skiing, with hiking, nature viewing, festivals, famous restaurants, shopping, cultural attractions, and more. Here we look at two of the top things to do in winter that go beyond skiing.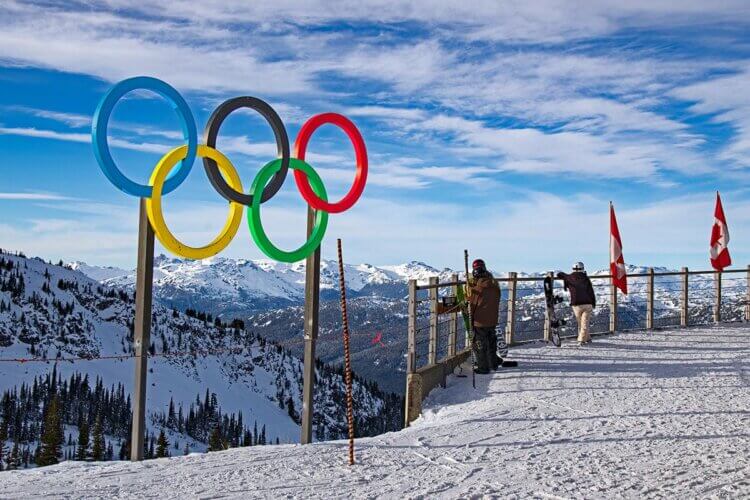 Getting there is half the fun
Whistler is only a 120-kilometre drive north of Vancouver but it is a world away. Part of the attraction is simply getting there as we drive along the famous Sea to Sky Highway, one of British Columbia's top scenic drives. For about half way, we follow the shoreline of Howe Sound, with non-stop scenic vistas. The small city of Squamish sits at the end of Howe Sound and is a worthy destination in its own right. For more details see our posting on Exploring Squamish in Winter and Photographing Eagles in Squamish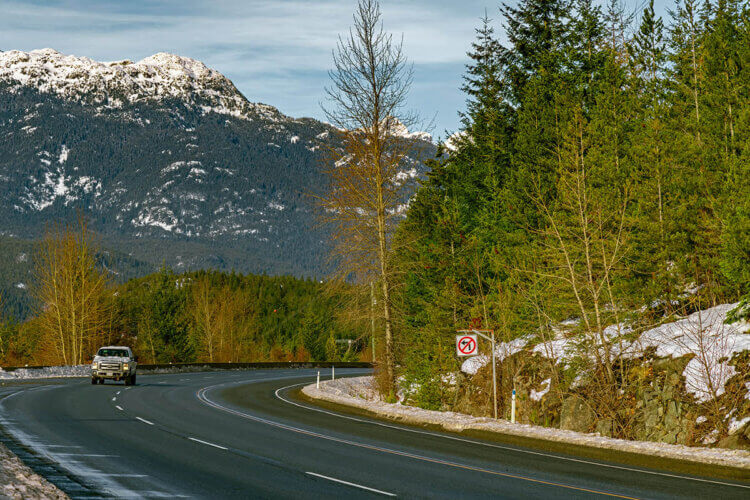 The terrain really changes after Squamish when we leave the sea behind and climb to 675 metres at Whistler Village. When we drove this route in early winter, there was no snow in the Vancouver area, a bit of snow around Squamish, and serious snow in Whistler. One reason this has become such a famous ski resort is that the top of Whistler Mountain averages an incredible 11 metres of snow per year.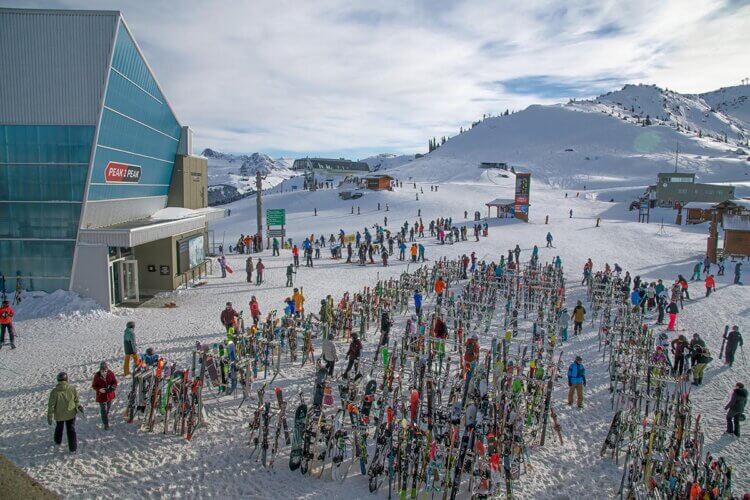 Whistler's system of gondolas
Whistler's most impressive attraction is its amazing network of three gondolas, which is used by skiers and sightseers alike. From Whistler Village, one gondola goes up Whistler Mountain and another up Blackcomb Mountain. It's a long way up, taking 25 minutes, with amazing views along the way. Once at the top, we have even more vistas over the valley and mountain peaks plus facilities such as restaurants.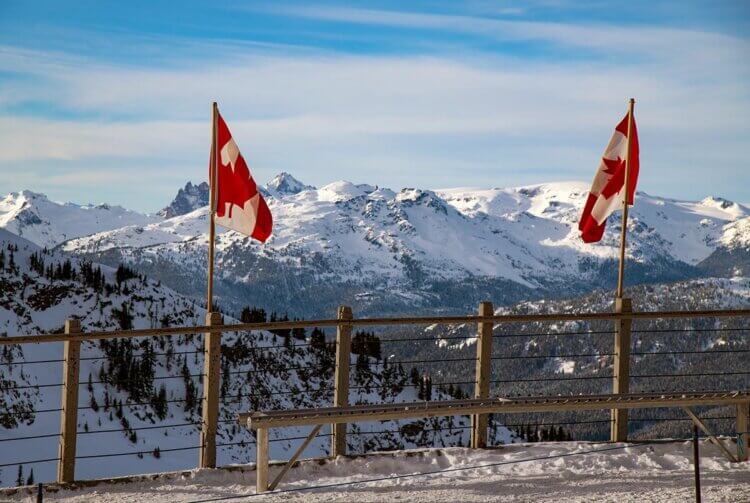 The highlight of the gondola system is the PEAK 2 PEAK gondola at the top that connects Whistler and Blackcomb Mountains, 4.4 kilometres apart. Travelling 436 metres above the valley floor, it's the highest lift of its kind in the world. Some gondola cars have glass floors so we can look straight down at the valley far below. Not all of the cars have glass floors, so if you want to make sure to take one of these, just let the attendants know and they will tell you which one to get on. It also holds the world's record for the longest unsupported span of cable, at a bit over three kilometers.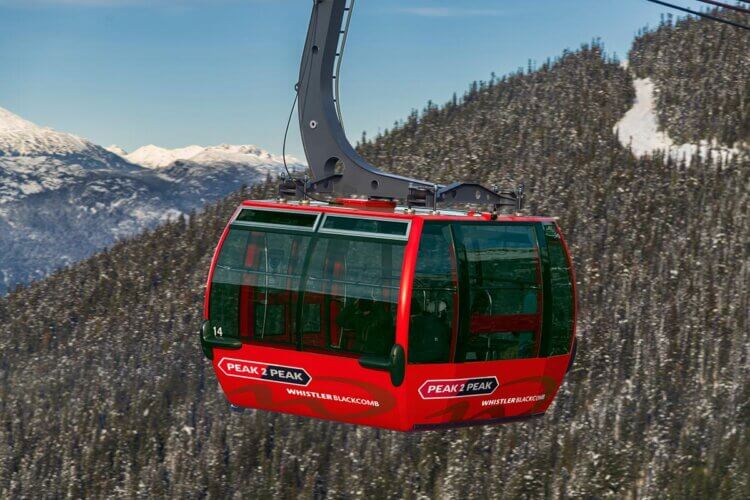 The PEAK 2 PEAK takes 11 minutes to do the crossing, and you can go back and forth as many times as you like on the same ticket, especially handy if you want to do some photography. For a great loop trip, take either the Whistler or Backcomb gondola on the way up, do the PEAK 2 PEAK crossing, then come back on the other gondola.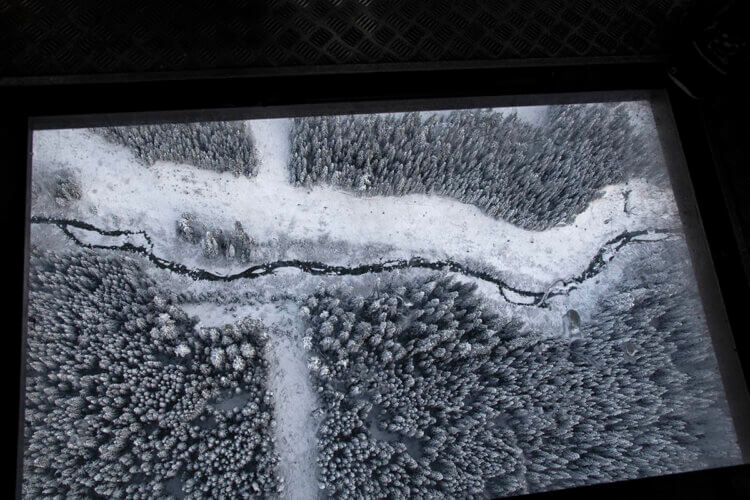 Something to keep in mind if you drive to Whistler is that parking in Whistler Village near the gondolas is limited and comes at a price. Some of the accommodations that are not within walking distance have a shuttle service so don't you have to worry about parking. This was the case where we stayed at Nita Lake Lodge. The service was free and ran on demand which made getting back and forth a lot simpler.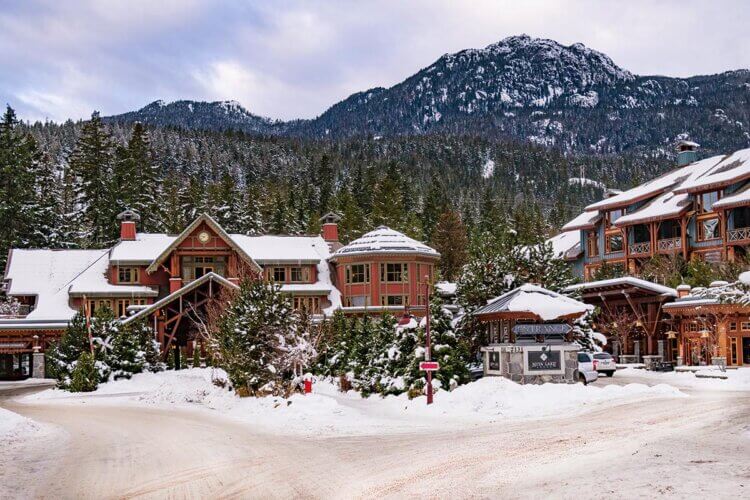 The Squamish Lil'wat Cultural Centre
Our visit to the Squamish-Lil'wat Cultural Centre was another highlight. It is named for the two First Nations cultures in this area – the Squamish and Lil'wat. The striking glass-fronted building incorporates design elements from traditional longhouses and earth dwellings.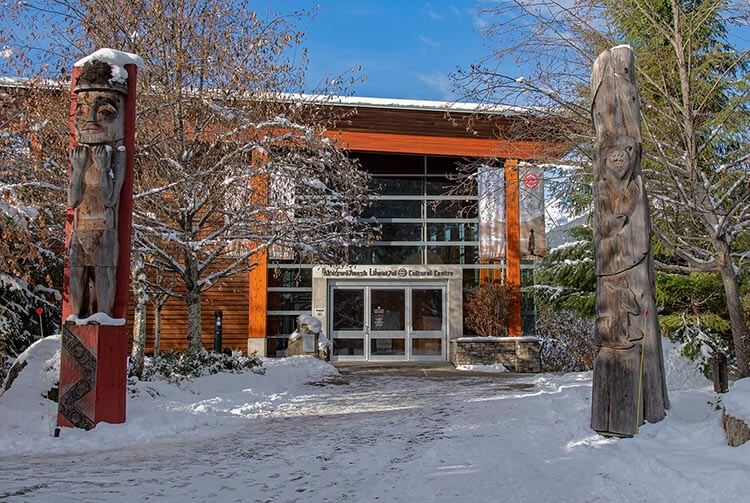 Hourly tours start with a drummer singing a traditional welcome song. Following an informative film, we were met by our guide Brittany. The centre's guides are also considered Cultural Ambassadors who share their own stories and cultural experiences.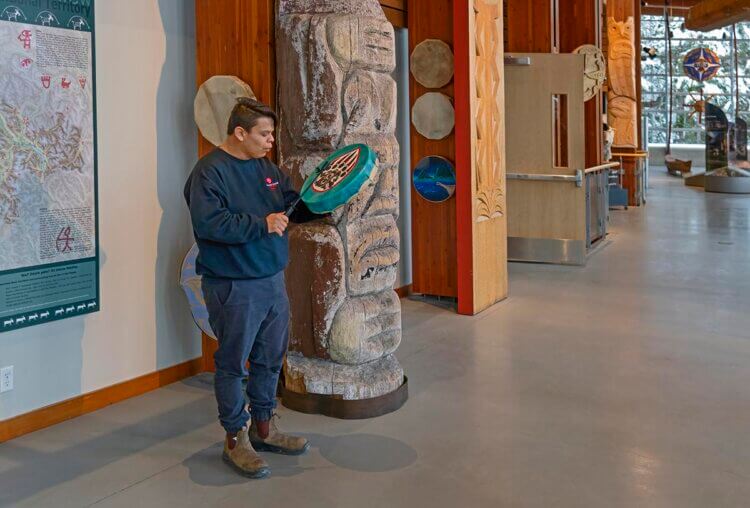 Brittany showed us through the Great Hall, dominated by an enormous 40-foot cedar canoe carved from a single tree. It is considered a living being on the water, and but sleeps when it is inside the centre. Next she explained how different types of carved poles tell stories, and how fishing, berry-picking, and hunting are still important to their way of life. Most surprising was the display on weavings using mountain goat wool, especially the distinctive sashes and blankets that could take up to 10 years to weave.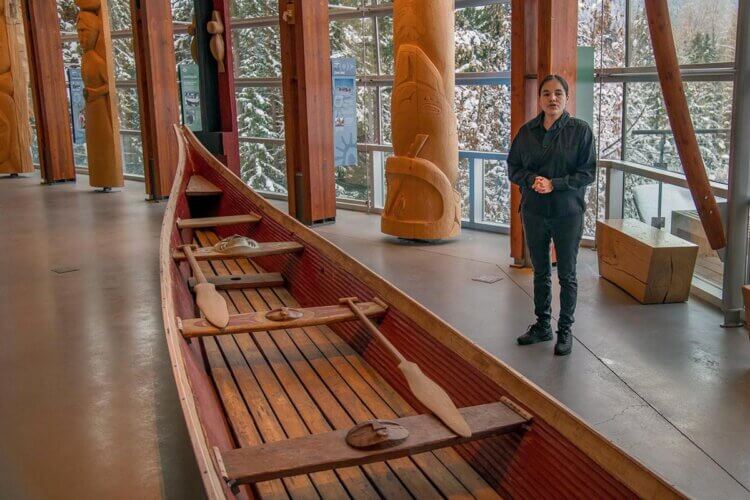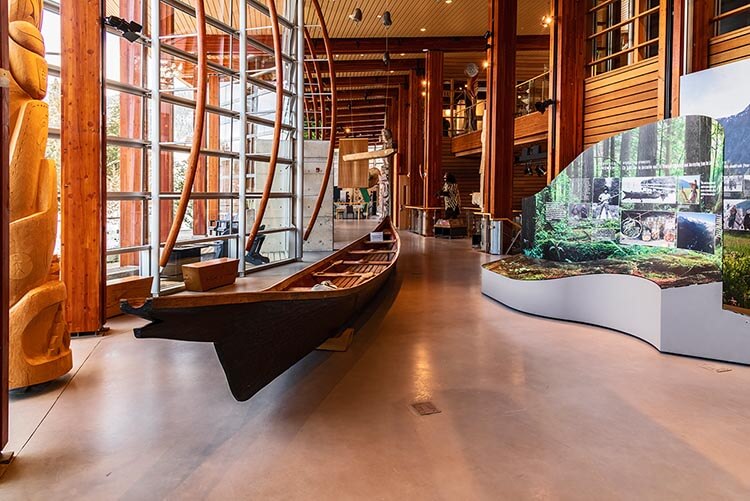 At the exhibit on music, we learned that Brittany has made many drums herself and she told us how the sound changes with each one. As for woven berry-picking baskets, she recounted a tradition that her grandfather remembers – how a man would indicate his courting intentions during berry-picking time by approaching a potential suitor and eating berries from her basket.
We continued on our own through the rest of the centre to enjoy other exhibits with smaller canoes and carved paddles, and the role that nature plays in teaching. The centre also has a café serving Indigenous-inspired food, a gift shop where you can pick up handcrafted items, and traditionally-styled outdoor buildings used for activities.
For more details on these and other attractions see Tourism Whistler.
SUBSCRIBE to Photojourneys below
Feel free to PIN this article on Whistler, BC