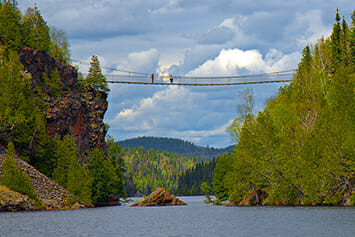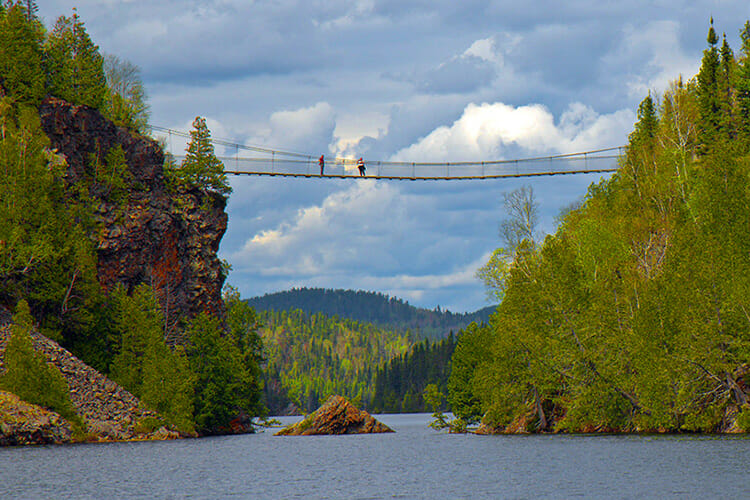 Parc National d'Aiguebelle is a jewel in the hilly forests and lakelands of western Quebec. Here we find a variety of striking geological phenomena such as sheer reddish-tinged cliffs, massive kettle formations, and breathtaking scenes almost everywhere we look. Best of all is that it's mostly pristine wilderness that is easily accessible.
The park is north of the cities of Val d'Or and Rouyn-Noranda and is part of the Abitibi-Témiscamingue region of Quebec. Not far from the border with Ontario, this area is famous for its many lakes, rivers, and forests. It's a bit off-the-beaten-path for many travellers, so a big advantage to the park is that it not only offers spectacular scenery, but it tends not to get crowded.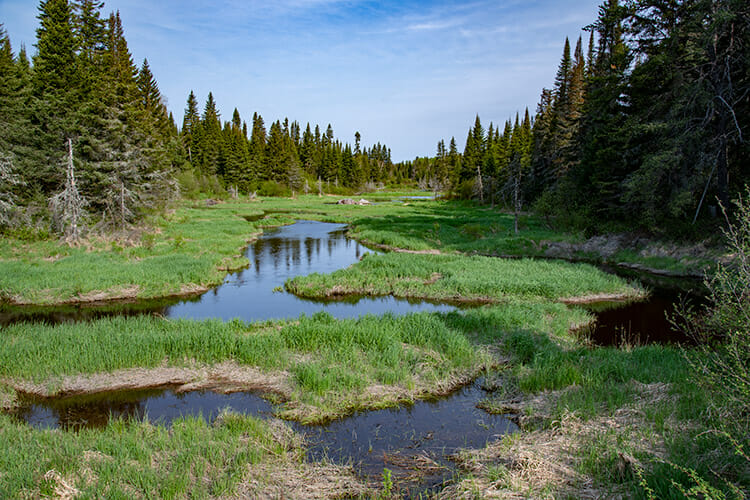 One road runs through the park, with a limited number of other roads to trailheads, lakes and other points of interest. Canoeing and kayaking are popular, but where the park really shines is in its network of excellent hiking trails covering over 30 km.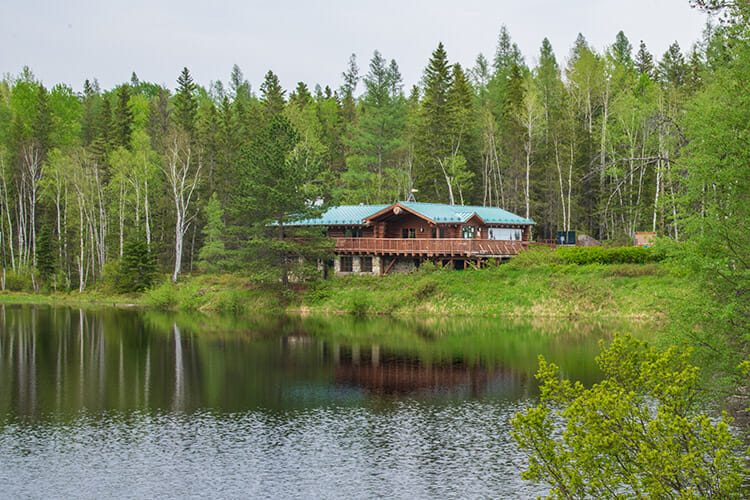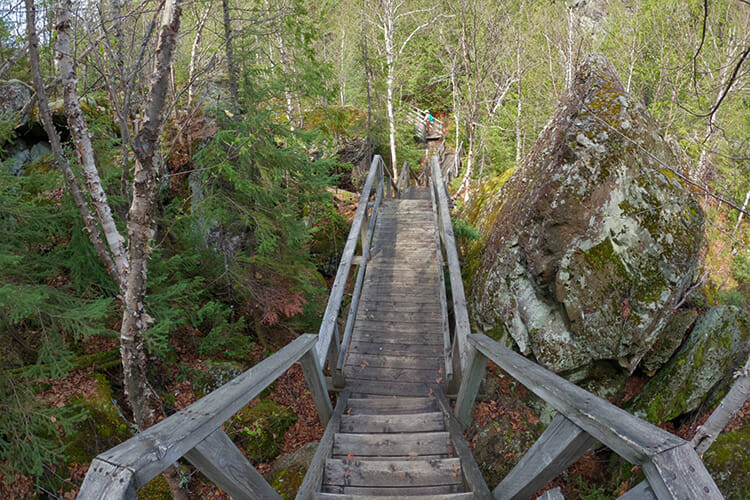 We will do a follow-up post with specifics on some of the trails, including the park's most famous walks which include a thrilling crossing of a narrow, cliff-lined lake on a 22-metre-high suspended bridge, descending a sheer cliff face using a spiral staircase, and climbing a fire warden's tower.
With a vast area of untouched forest, wildlife runs the gamut from large animals such as moose and bears to beavers and a wide array of birds. Of special note is the Canada warbler, a vulnerable species that requires a very specific habitat of undisturbed forest with dense bushes, which it finds here.
Rustic Cabins
To stay in the park, there are well-equipped campgrounds and cabins. We stayed in one of the Rustic Cabins which turned out to be one of the most pleasant places we've ever stayed in a park. Rather than being clustered together or part of a campground, each cabin is off by itself in an isolated locale, providing the feeling of being alone in the wilderness.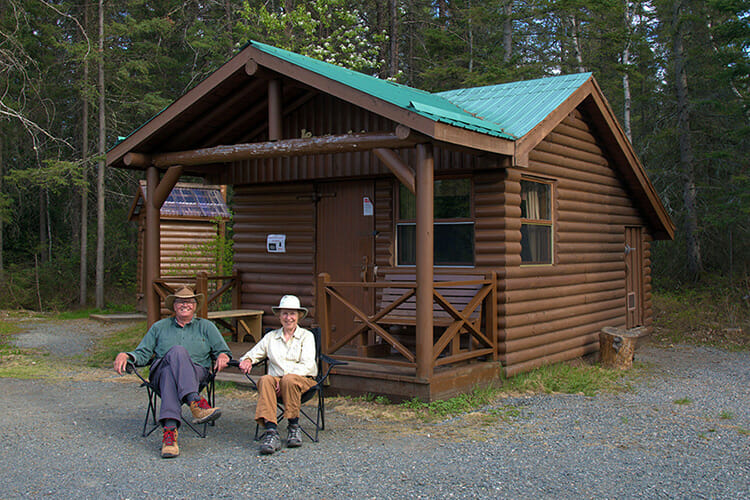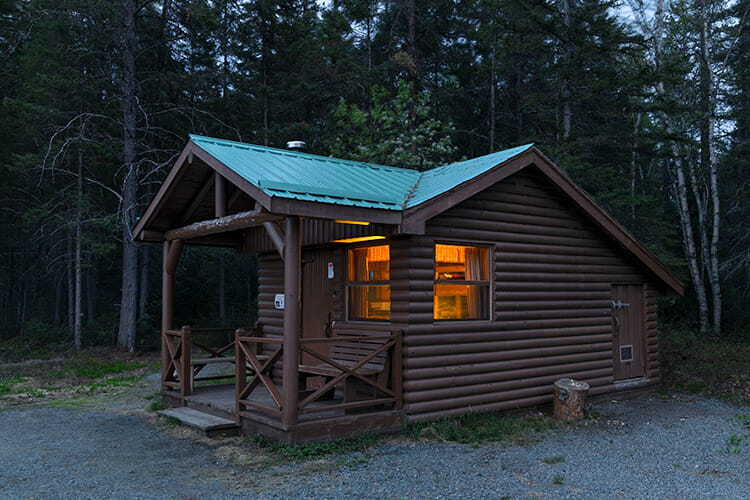 Our cabin, named Collembole, was off-grid, with no electricity. It had a wood-burning stove and a propane stove, although you are expected to bring your own propane bottle. You also have to bring your own bedding. The biggest surprise was the wood shed attached to the back of the cabin. It was full of firewood – almost all of it already split! An axe is supplied but we didn't need to use it very often. It was an easy matter to start a fire in the stove on a cool morning, or have a barbecue in the fire pit out front.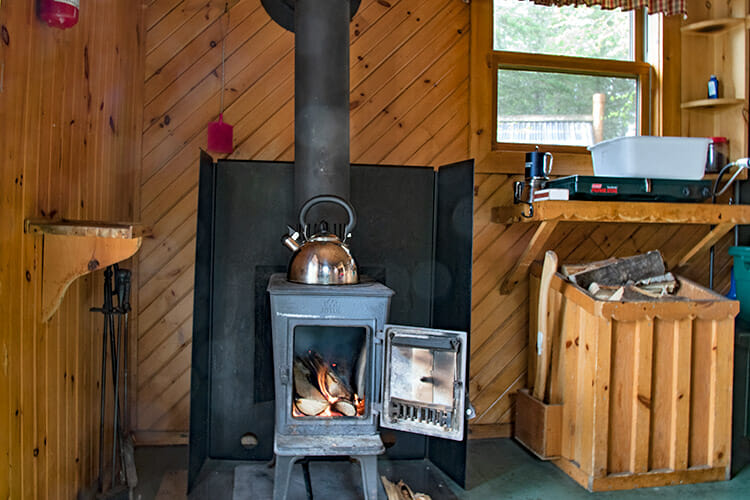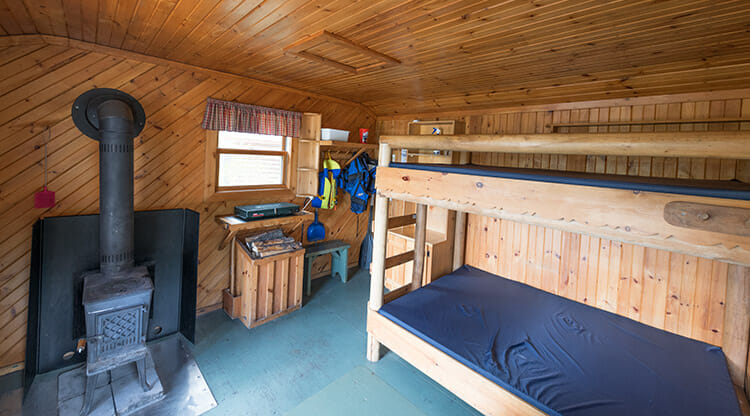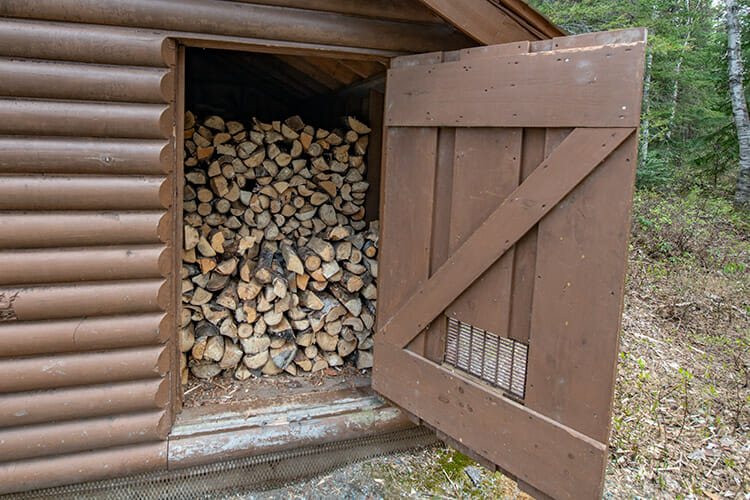 The cabin also came with a view. It was right next to a small lake, Lac du Moulin, where ducks and grebes swam around and a beaver made quite a fuss with a lot of tail- slapping in the water when we arrived. It was almost like having a private lake (it had no other easy access than from the cabin site). Near the water, a canoe sat on a wooden stand, while paddles and life jackets were available in the cabin. We only had to walk a few steps from the cabin to go for an evening paddle.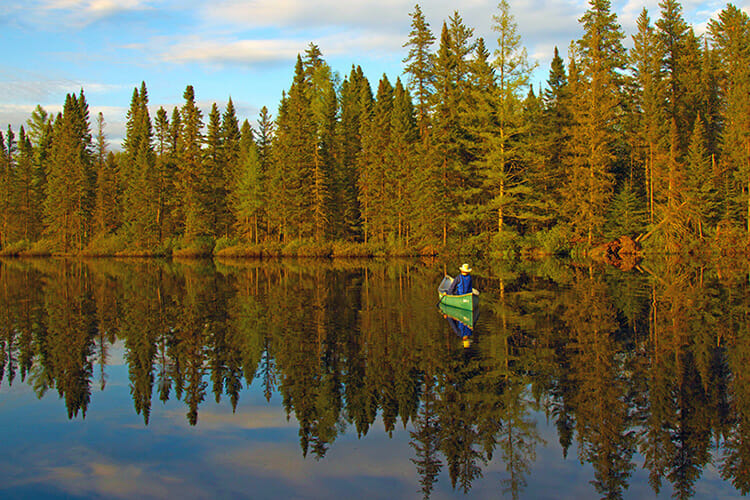 With no electricity and no other buildings or campgrounds nearby, the nights are truly dark with no light pollution. While we had cloud cover at night, this would be an excellent place for star-gazing or night-sky photography during clear conditions. All in all, it was an idyllic spot that we found difficult to leave.
See the park website for more information on Aiguebelle National Park. For more details on the park and other attractions in the area, see Abitibi-Teminascaming Tourism.
SUBSCRIBE to Photojourneys below