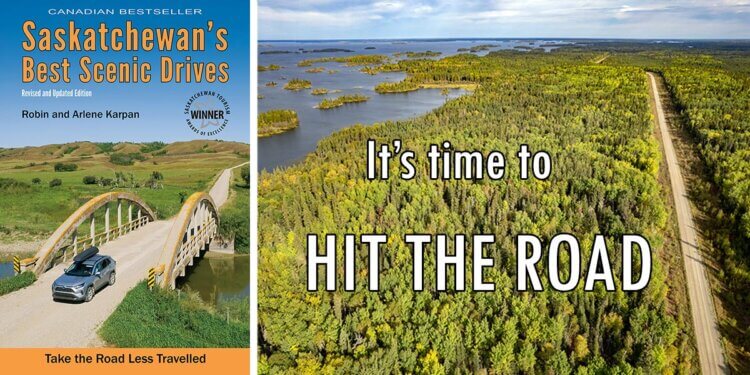 All photos © Robin and Arlene Karpan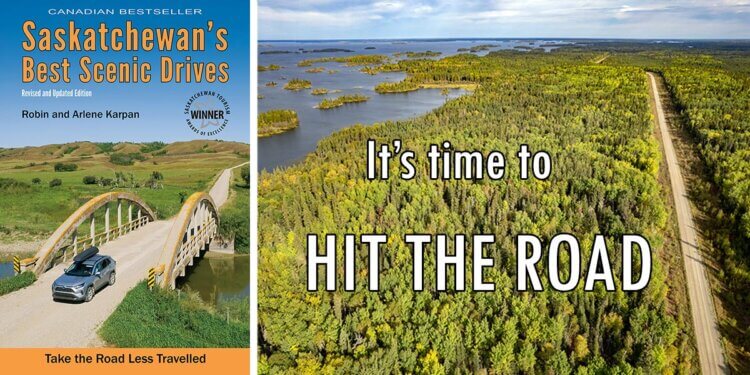 Our newest book has just been released – a completely revised and updated edition of our bestselling travel guide – Saskatchewan's Best Scenic Drives. The original edition guided readers on exciting road trips throughout Saskatchewan, and it earned us a Travel Media Award in the Saskatchewan Tourism Awards of Excellence. The new edition builds on that success and incorporates several changes that have taken place over the years. We have made some new route suggestions, added many new photos, plus a new cover design.
One reason for the wide appeal of Saskatchewan's Best Scenic Drives is that Saskatchewan is tailor-made for road trips. We have more kilometres of roads than any province in Canada – enough to circle the equator four times! This makes for a mind-boggling array of possibilities, from some of the largest tracts of natural prairie left in North America to lake-studded boreal forest, wild badlands, picture-perfect river valleys, historic treasures, and the most accessible major sand dunes in Canada.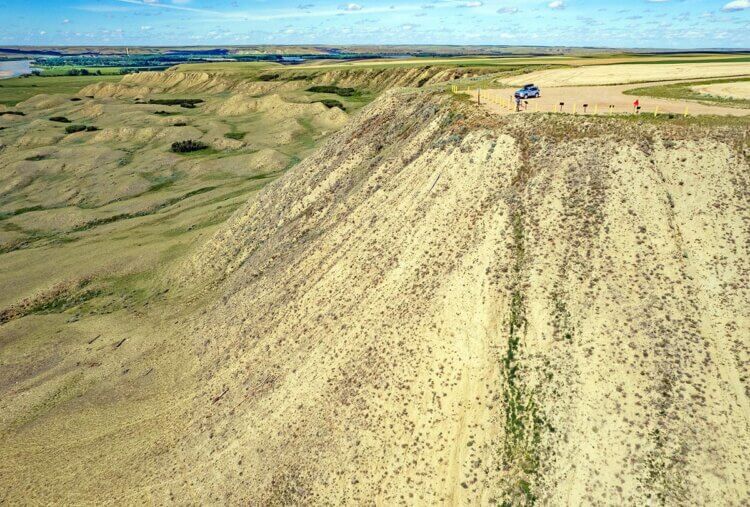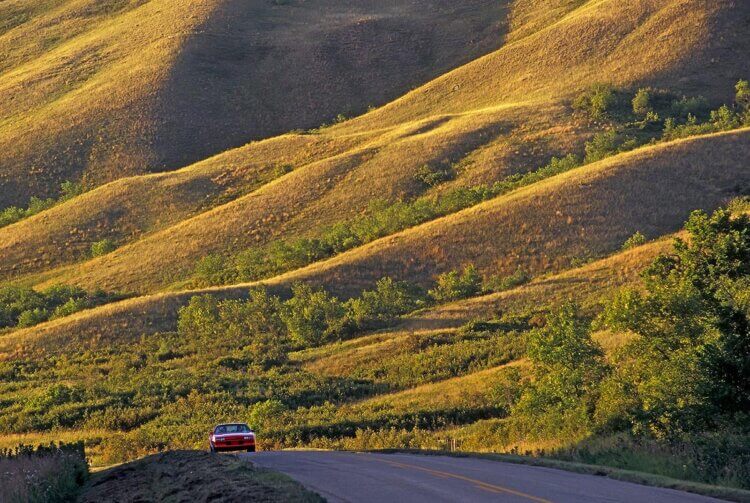 To get the most from road-tripping in Saskatchewan, it's best to take the road less travelled – secondary highways, gravel grid roads, and little-known backroads. Saskatchewan's Best Scenic Drives outlines several superb routes throughout the province, including some you will find nowhere else. To help you on your way, the guidebook comes complete with maps, detailed directions, GPS coordinates, and over 180 colour photos.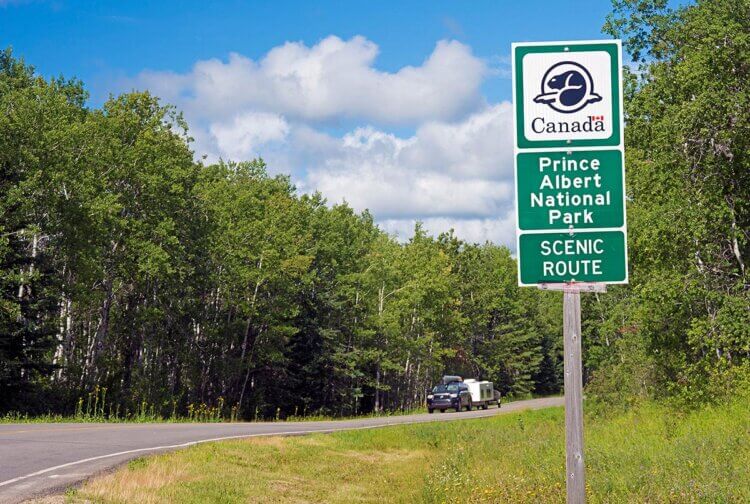 Finding Alternate Road-tripping Routes
This guide is for those who enjoy the journey as much as the destination. Some drives are alternate ways of getting between familiar places. Instead of busy Highway 11 between Saskatoon and Regina, for example, we can take a route just to the west through sand hills, three provincial parks with hiking and wildlife viewing, southern Saskatchewan's largest lake, and impressive sand dunes.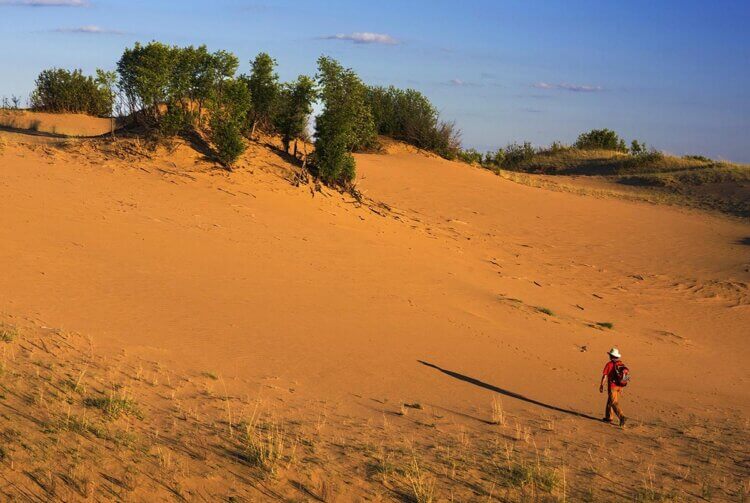 Rather than the main highway between Saskatoon and Prince Albert, take Fish Creek Road past ornate Ukrainian country churches, the top historic sites of the 1885 conflict, and gorgeous river valley landscapes. An even less-travelled option is between The Battlefords and Saskatoon, staying on the south side of the North Saskatchewan River. Here we pass tiny communities, nature preserves, Eagle Creek Valley, and wind through the Eagle Hills.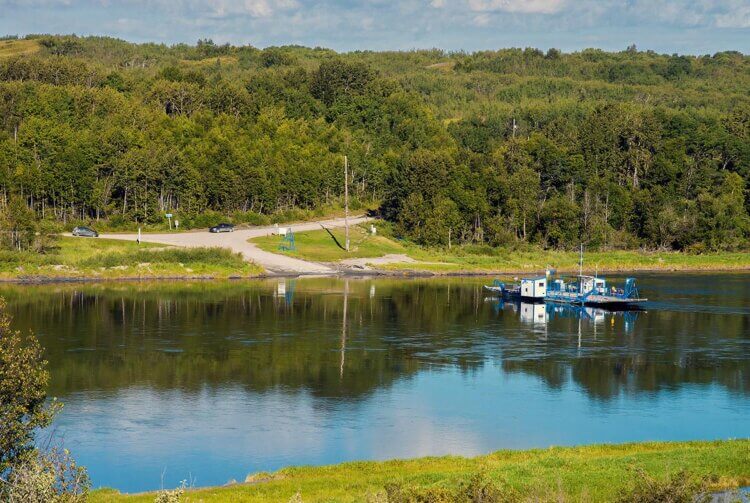 Saskatchewan's deep south is especially rich in off-the-beaten-path possibilities. Grasslands National Park has some wonderful drives, with the spectacular Badlands Parkway topping the list. Equally rewarding are some of the roads nearby, such as the shortcut between the two blocks of the park. In the adjoining Wood Mountain Uplands between the park and Rockglen, you could almost pick a road at random and not be disappointed.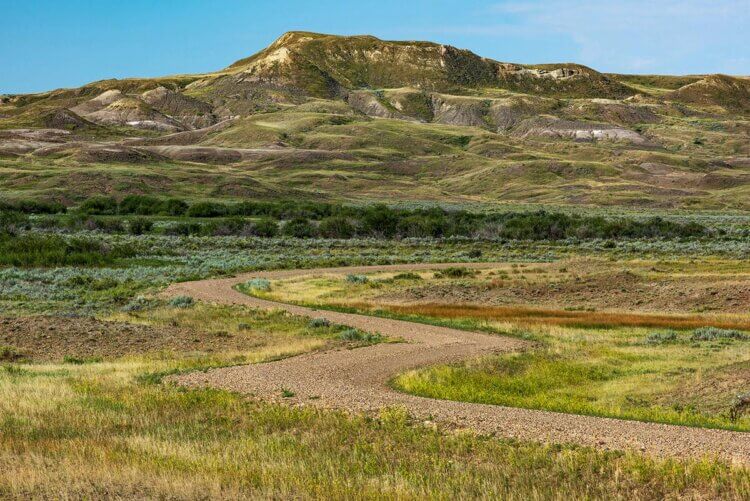 The same goes for the Cypress Hills, where not all the scenic drives are in the Interprovincial Park. The Eastend area boasts some marvelous routes such as through Baker Coulee and Brady Coulee. Our favourite, however, is Ravenscrag Road where we drive along the Frenchman River Valley lined with multi-coloured badland-like slopes and seams of brilliant white mud.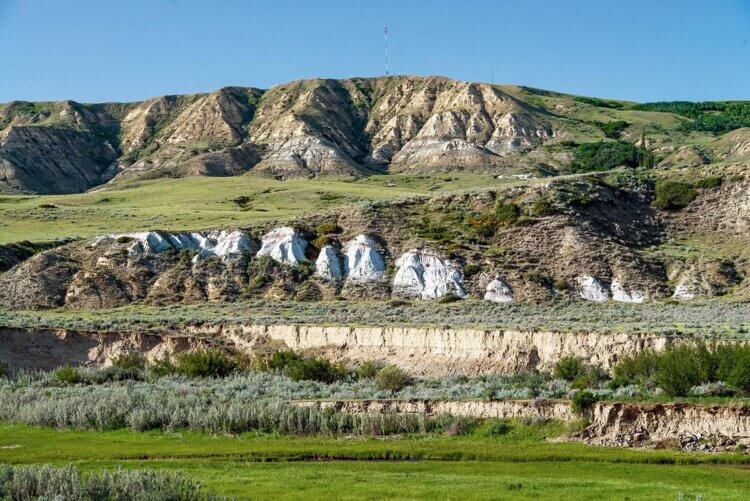 Saskatchewan has a surprising number of river valley drives, with the Qu'Appelle Valley as the stand-out leader. Did you know that you can drive close to a third of the way across Saskatchewan while staying entirely in this delightful valley? An even less-known valley journey is along the Souris River. From Estevan, we head southeast to the impressive rock formations at Roche Percee, then follow roads beside the meandering Souris River all the way to Highway 9 south of Oxbow. Along the way we discover coal mining history, see more fascinating sandstone outcroppings, pass landmarks such as Sugarloaf Hill, and encounter extremely little traffic.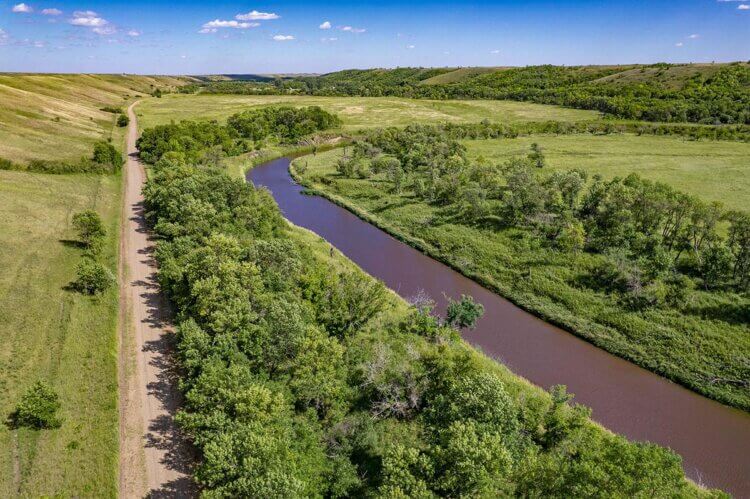 Another undiscovered region is the Thickwood Hills northeast of The Battlefords. These attractive uplands hold a mixture of aspen forest interspersed with farms, ranchland, and plenty of wildlife-rich wetlands. Routes include Highway 378 between The Battlefords and Spiritwood, Burma Road, and a back-of-beyond drive beside the migratory bird sanctuary at Scent Grass Lake. A highlight of the hills is the mysterious Crooked Bush, where every branch of every tree is twisted and contorted, looking like the set for a horror movie.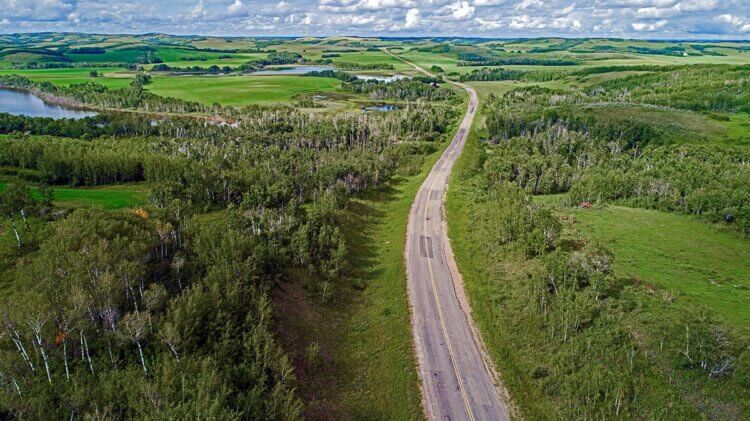 Saskatchewan is justifiably famous for its many northern lakes and rivers, where fabulous fishing, camping, and canoeing adventures await. Here too, we can combine visits to well-known hot spots with more off-the-beaten-path drives. One trip we especially like is an alternate way to travel from Prince Albert to La Ronge. Start by heading to popular Candle Lake, then to the series of lesser-visited lakes north of here on the way to Narrow Hills Provincial Park. We can take short side trips to the exquisite Gem Lakes, where hiking trails wind through tiny lakes named after gemstones, or to Clarence Steepbank Lakes Provincial Park with its remote wilderness ambiance. The highlight is gazing over the stunning white cliffs and sand pillars along the Nipekamew River before reaching La Ronge.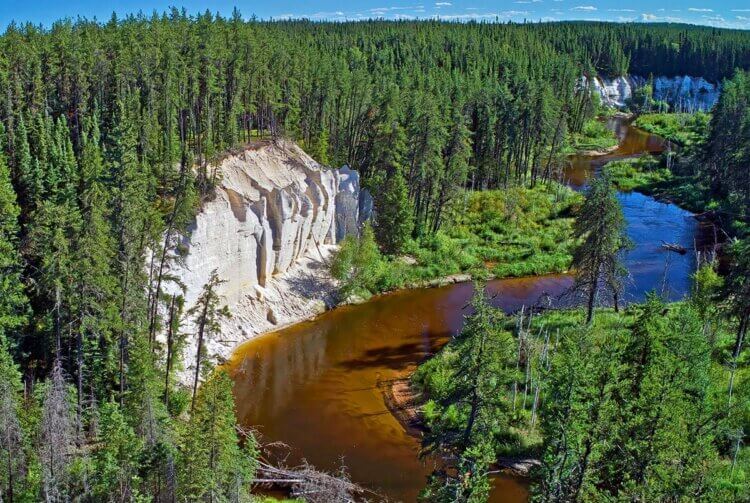 The Road to Love
Have you taken the Road to Love? Before you get too excited about finding romance, keep in mind that this refers to the village of Love, just south of Narrow Hills Provincial Park. The aptly-named Narrow Hills Scenic Drive follows the top of a glacial push moraine with outstanding views over the forest and lakes. This was part of the route that early settlers from the Love district took to reach the lakes. Beautiful anytime, this is our number one choice during fall colour season.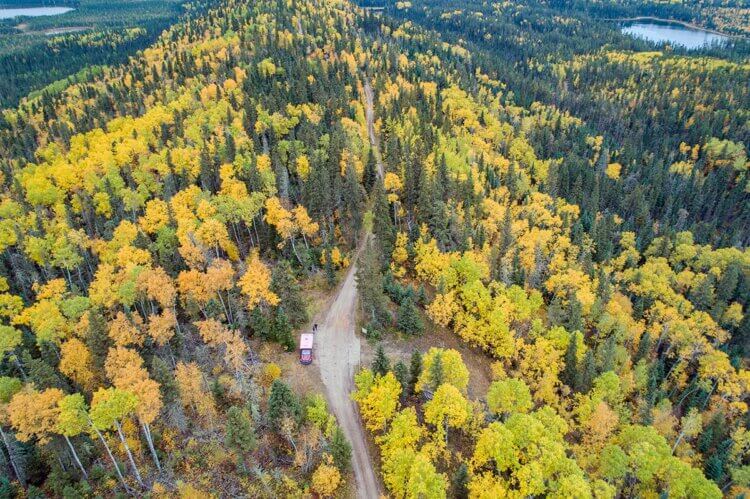 Check out the many other drives outlined in the guidebook, such as a circle trip around massive Lake Diefenbaker, lonely backroads through the Big Muddy Badlands, routes through some of Canada's most significant wildlife areas, and a circuit around Redberry Lake, home to Saskatchewan's only UNESCO-designated World Biosphere Region. These adventures and much more are yours when you take the road less travelled.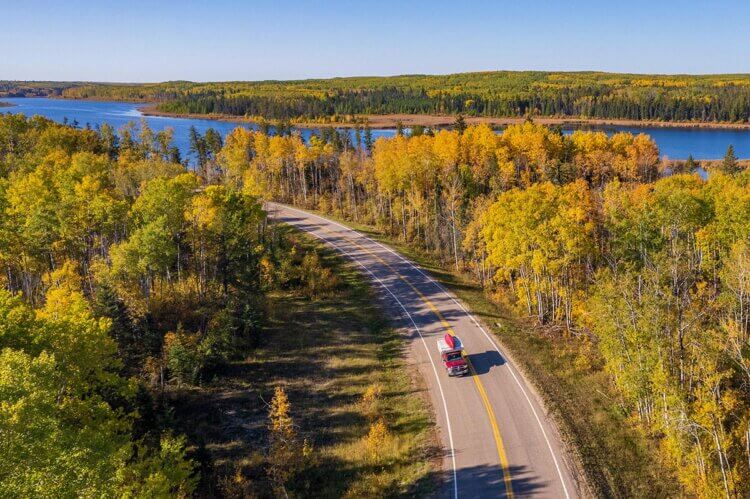 Saskatchewan's Best Scenic Drives is available at bookstores and gift shops, or directly from Parkland Publishing. Just fill out the orderform and we can ship the book to you promptly.
Thanks to Creative Saskatchewan for their support in producing our book.


SUBSCRIBE to Photojourneys below
Feel free to PIN this post on Saskatchewan's Best Scenic Drives