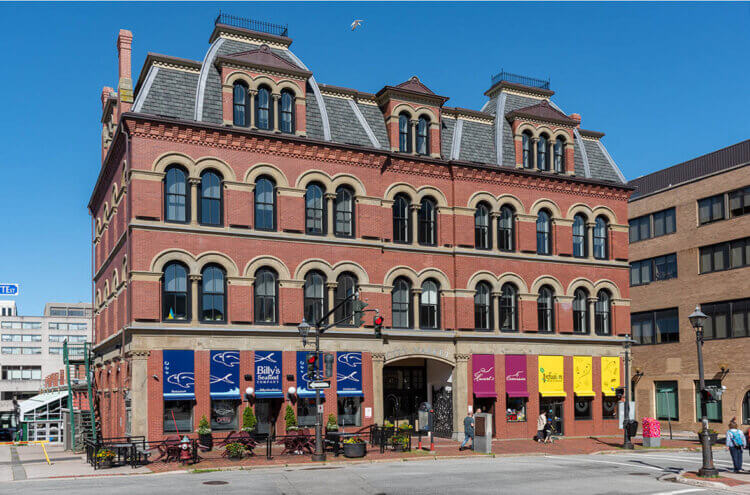 All photos © Robin & Arlene Karpan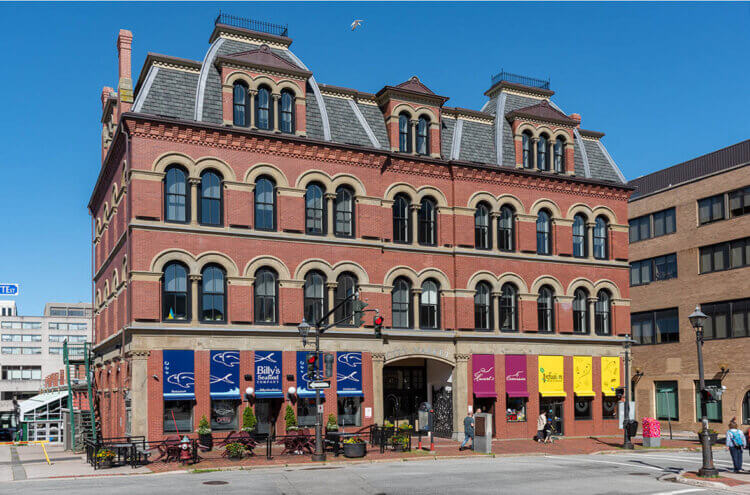 Saint John, New Brunswick is a must-visit for anyone interested in Canadian history. With its Royal Charter in 1785, it became the first incorporated city in what is now Canada, plus it boasts several other Canadian firsts. In a prime location where the mighty Saint John River meets the Bay of Fundy, Saint John combines a rich heritage with an attractive natural setting and is home to world-famous Reversing Falls. Besides, it's simply a cool place to wander around for a few days.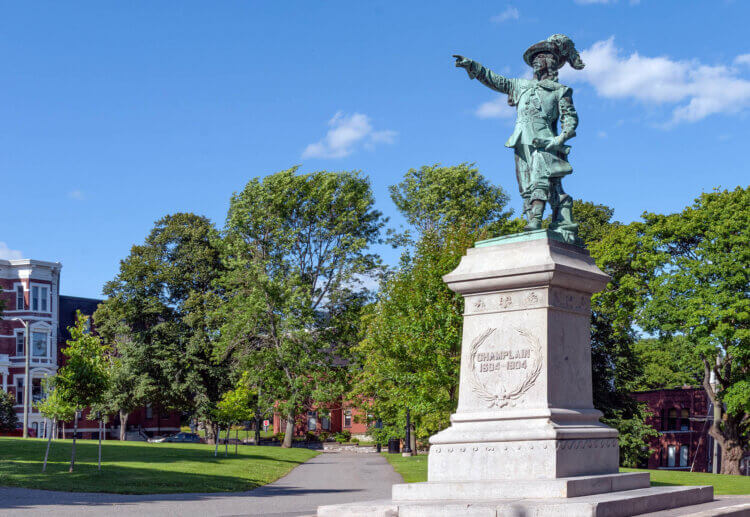 When French explorer Samuel de Champlain stopped by for a visit in 1604, he named the river in honour of Saint John the Baptist. The city charter came shortly after the huge influx of United Empire Loyalists in the 1780s after the American Revolutionary War. Saint John flourished because of its ice-free harbour, becoming a centre for shipbuilding, forestry, and fishing. A major setback came in 1877 with the Great Fire that devastated much of the city.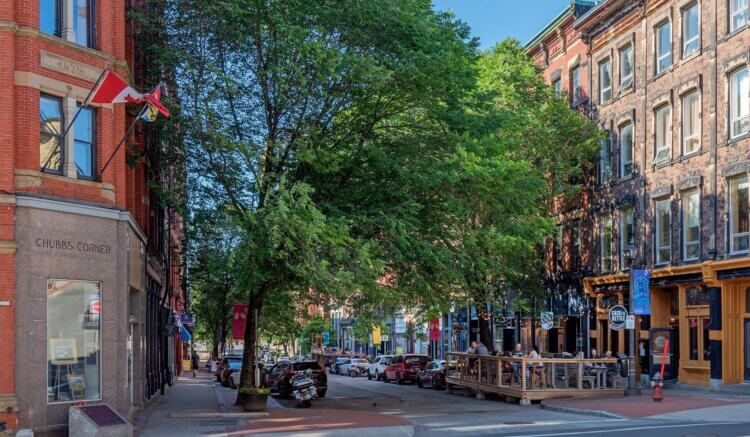 Take a walk through history
Saint John is chock-o-block with charming old buildings, historic sites, and museums. Much of it is easily accessible in a relatively compact area known as Uptown. This historic district is pedestrian-friendly, so you can park your car and walk almost everywhere.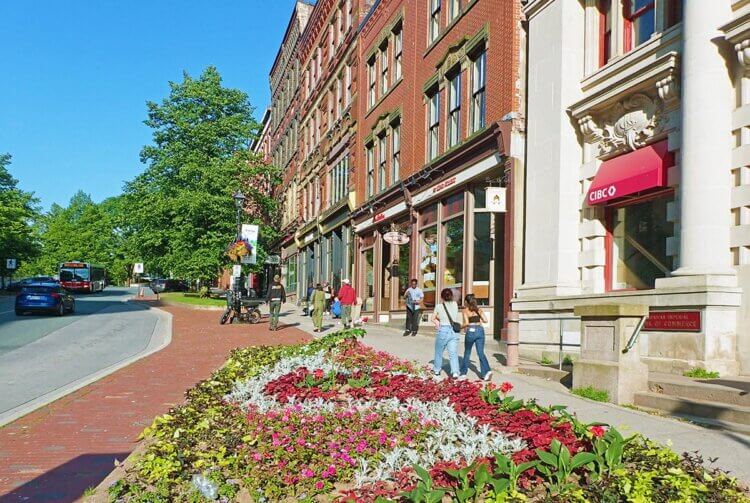 It's a wonderful area to simply wander around and see what you come across. Or if you prefer to do things more methodically, you can follow three mapped-out self-guided walking tours – The Loyalist Trail, the Victorian Stroll, and the Prince William Walk. If you really want to get into the intricacies of historic architecture, Prince William Street has the most continuous collection of Italianate and 2nd Empire buildings in Canada.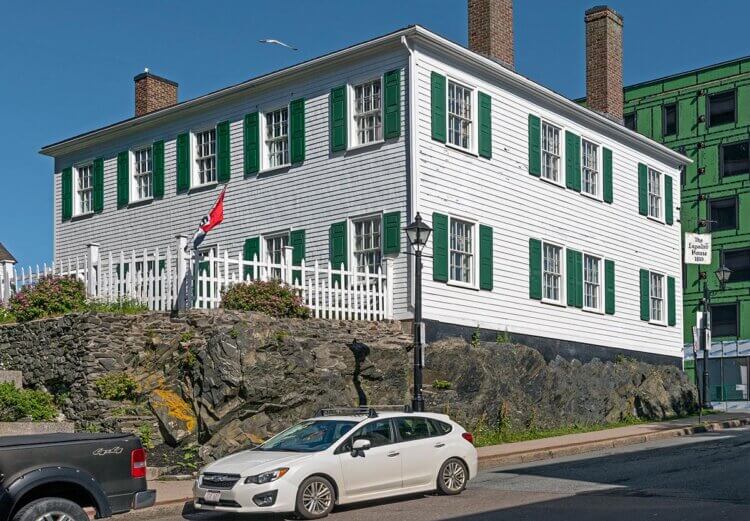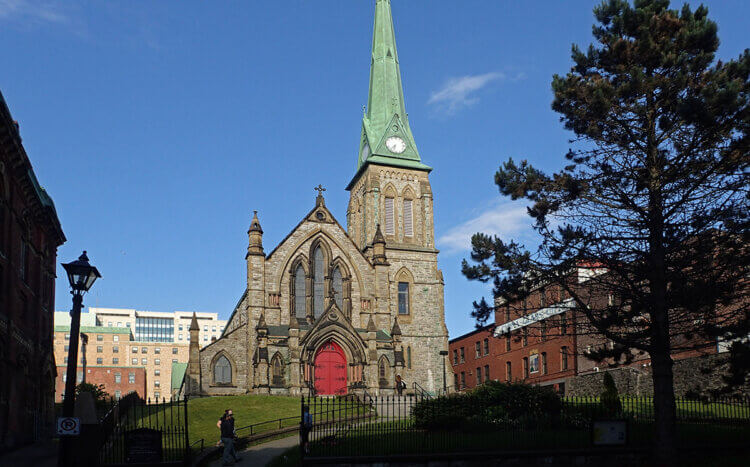 One of the oldest institutions is the City Market, the longest continually operating farmers market in Canada, going strong since the late 1780s. It sports an ornate exterior, and if you look up once inside, the roof resembles an inverted ship's hull. More than a place to pick up fresh tomatoes and apples, the market is also filled with a wide array of eateries, coffee shops, and gift stores.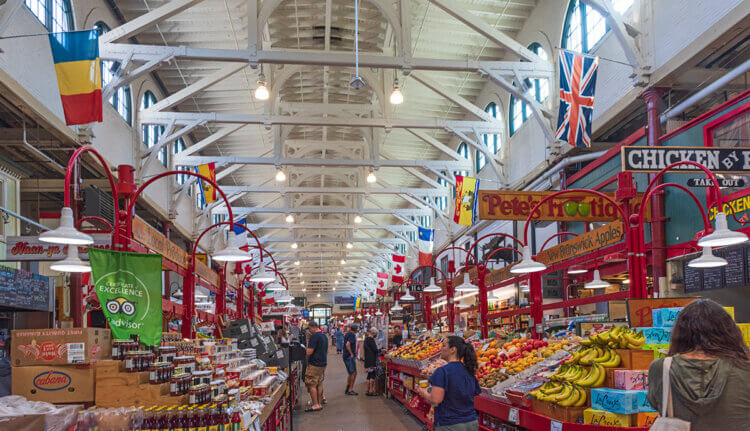 Some of the many notable buildings include the stately Bank of New Brunswick which in 1820 became Canada's first chartered bank. Impressive historic churches include Trinity Anglican Church dating to 1880. St. John's Stone Church built in 1824-25 is one of the earliest Gothic Revival churches in Canada.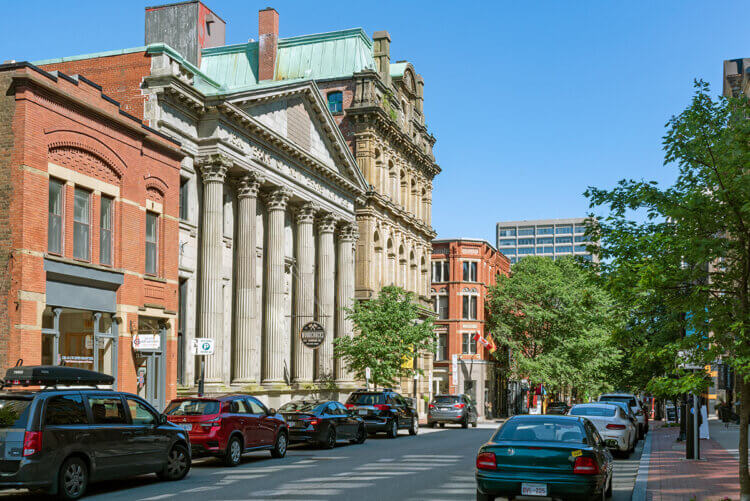 An especially intriguing historic site is the Three Sisters Lamp – a trio of red gas lamps that used to guide sailors into the harbour. If the three lamps appeared individually, sailors knew that they heading on the right course into the harbour. If you could only see one or two lamps, it was time to alter your course.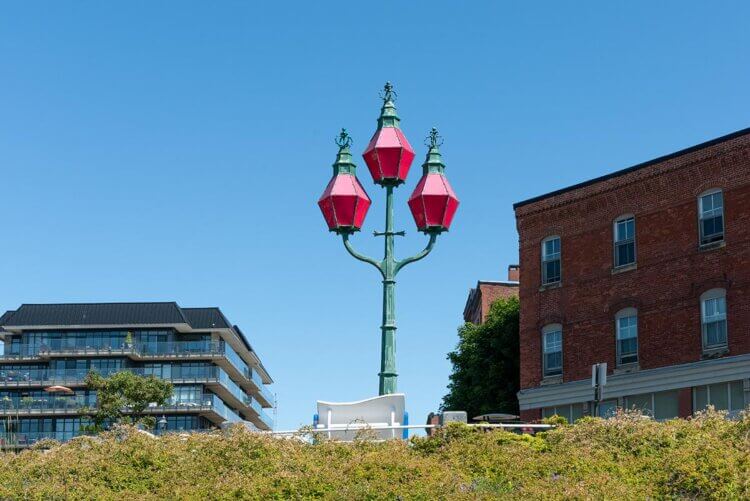 King's Square was described by the book Landscape Architecture in Canada as "one of the most memorable urban squares in Canada". Established in 1785 and named for King George III, it is filled with monuments to historic figures and events. One is the Loyalist Cross commemorating the founding of New Brunswick and its Loyalist roots. The square's centrepiece is the ornate bandstand, built in 1908 and featuring filigree metal work. It is still used to host summer concerts.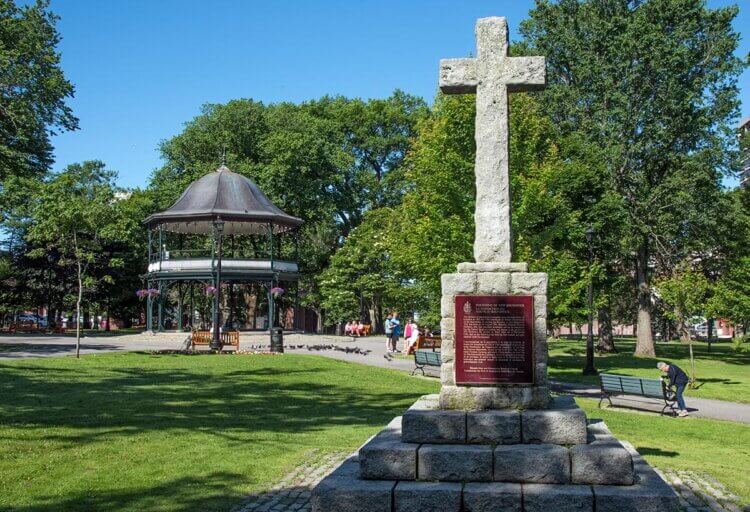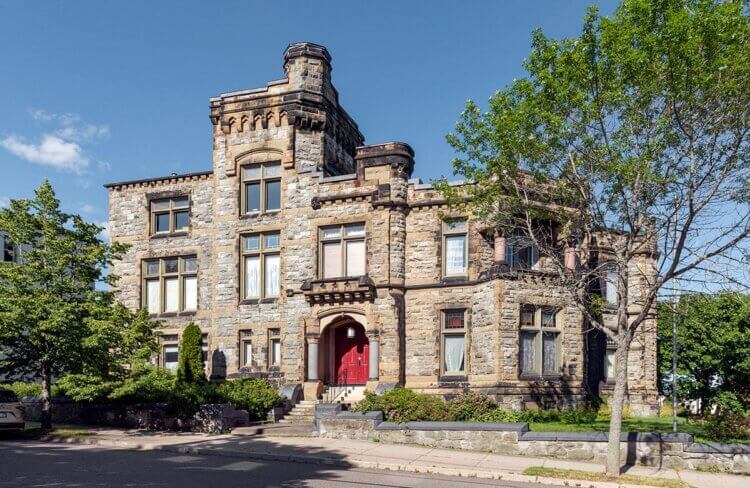 Modern touches include several larger-than-life murals and the new Waterfront Container Village. Built from several shipping containers, some painted in wild colours, the Container Village celebrates Saint John as a port city. The area hosts an assortment of shops and eateries, and caters to music events and passengers from cruise ships which dock nearby. One thing you don't have to worry about when exploring the historic district is going hungry or thirsty, with around 85 bars and restaurants within 10 blocks of Uptown.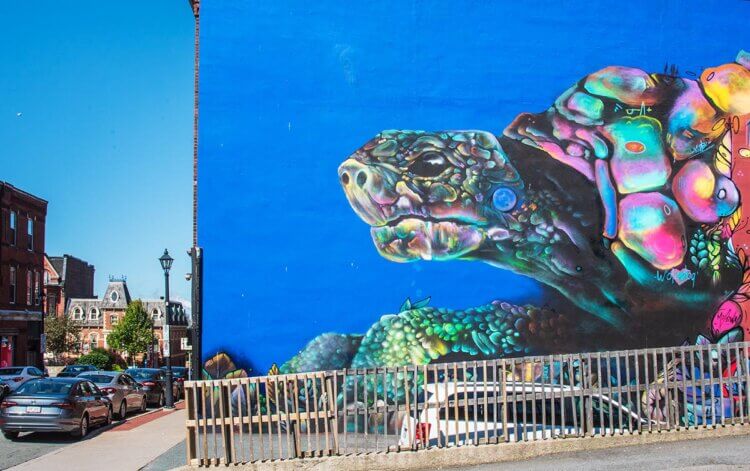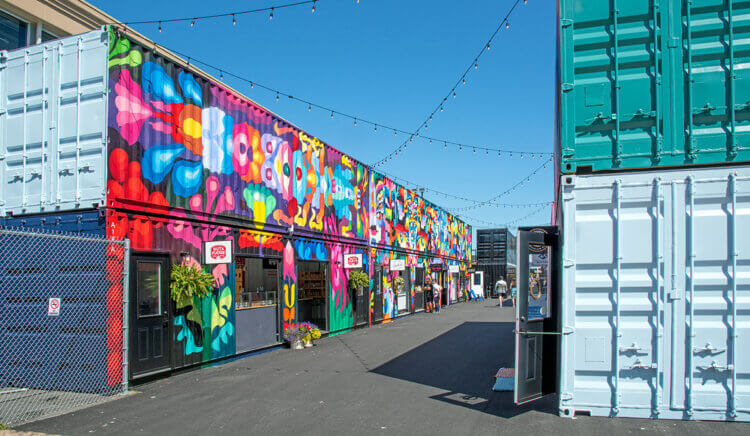 Get in touch with nature
Saint John is full of pleasant parks, but the big daddy of them all is the Irving Nature Park, only a few minutes' drive from the city centre. Spread over 600 acres on a narrow peninsula, it preserves a variety of habitats including forests, a salt marsh estuary, beaches, and fabulous views over the Bay of Fundy.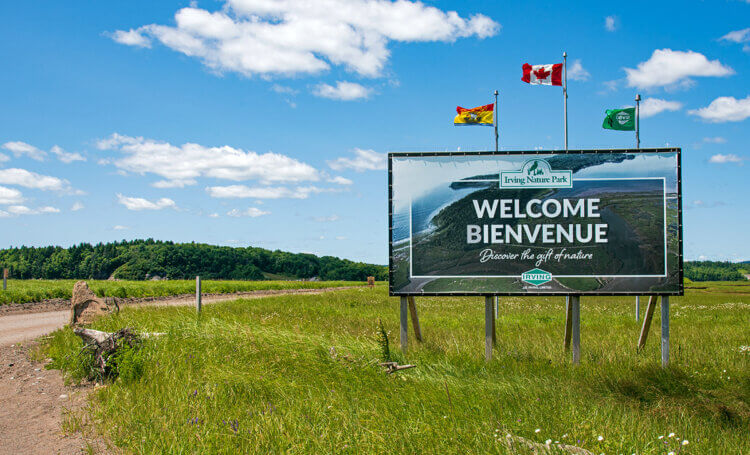 A beautiful drive circles around the peninsula. Along the way, we have access to picnic sites, viewpoints, and trailheads to several hikes. Some special touches include a seal observation deck, a lookout tower, and a Children's Forest with a playground and mazes.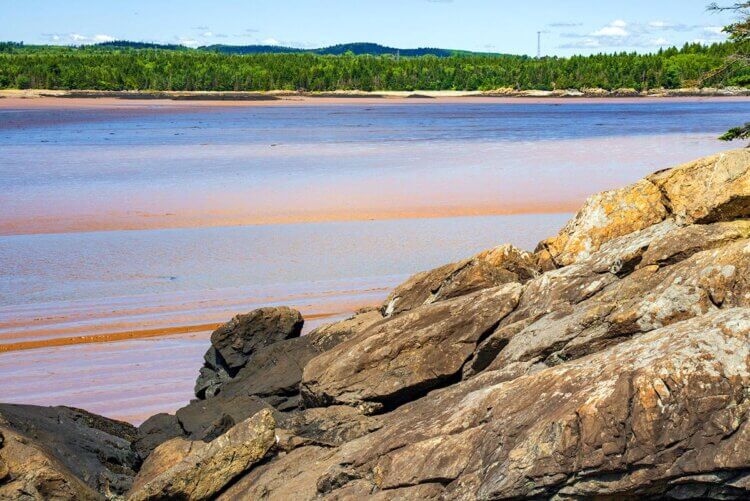 Experience the power of Reversing Falls
Saint John's most famous attraction is Reversing Falls. The Saint John River is one of the largest and most powerful waterways in eastern Canada. Just before it empties into the Bay of Fundy at the city of Saint John it plunges over a series of major rapids, with plenty of frothing whitewater and huge whirlpools. At least that what it looks like during low tide.
The Bay of Fundy has the highest tides in the world, so when the tide comes in it is so powerful that it pushes water up into the lower reaches of the Saint John River. We can still see rapids, but now they are going upstream! It is considered one of the most profound tidal effects on a river anywhere in the world.
Saint John River flowing downstream during low tide at Reversing Falls

Saint John River flowing upstream at high tide at Reversing Falls

To appreciate this amazing phenomenon, it is essential to visit twice, once during low tide, then again during high tide, about six hours later. There is a large free parking lot on the west side of the Reversing Falls Bridge. Admission is charged to go onto the Skywalk viewing platform, but no cost to see the falls from any of the other great vantage points in the area. Another worthwhile viewing area to check out is in a small park a bit upstream along appropriately-named Fallsview Ave.
For more detailed information on Saint John, as well as nearby attractions in New Brunswick see Tourism New Brunswick.
SUBSCRIBE to Photojourneys below
Feel free to PIN this post on Saint John, New Brunswick